Hyrule Warriors producer on Marin's inclusion – bell weapon, appearance, movements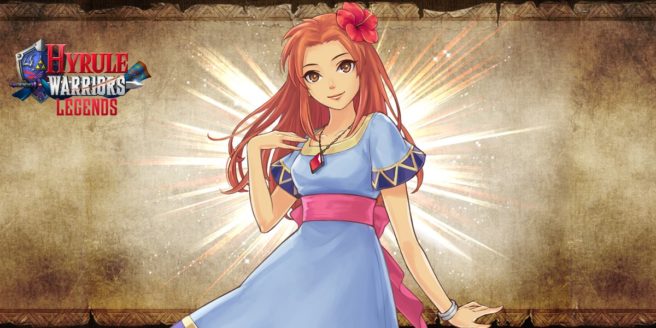 In a recent issue of Japanese magazine Nintendo Dream, producer Yosuke Hayashi was asked about the inclusion of Marin in Hyrule Warriors and Hyrule Warriors Legends. The character made it in as part of the Link's Awakening DLC Pack.
Hayashi touched on why Marin uses a bell, her appearance, and movements. Head past the break for our full translation.
Q: Please tell me the reason as to why Marin uses a bell as a weapon.

A: We examined her appeal when reviving a pixel art Marin in a 3D world, and as a result, we decided on a concept that her innocent aura and love for singing are important. From there the discussion linked to an instrument of siren and it turned into Sea Lily's Bell motif as that was the most charming way to express her concept.

Q: Please tell about things that had to be changed and things that you paid much attention to when making Marin appear in Hyrule Warriors.

A: In reference to the packaging of Legend of Zelda: Link's Awakening, we made her graphics convey her innocent and bright personality even more in an appealing way. We changed that the ribbon on her waist looks cuter on the backside in the middle of action in Hyrule Warriors Legends.

Q: What kind of movements did you consider when making Marin a playable character?

A: Dance-like attacking and blowing enemies away by making the wind fish appear, among others. We came to decide on action that is energetic like Marin and feels exhilarating like Warriors games. The elemental attribute was decided to be water because of the image of Koholint Island. The magic spheres that come out of the bell match the form of the instrument and water, so it turned into attacking with sound bursts.
---
Thanks for making it to the end of this post! If you use any of this translation, please be sure to properly source Nintendo Everything. Do not copy its full contents.
Leave a Reply