[Interview] Circle Entertainment and FK Digital talk Quell Reflect and more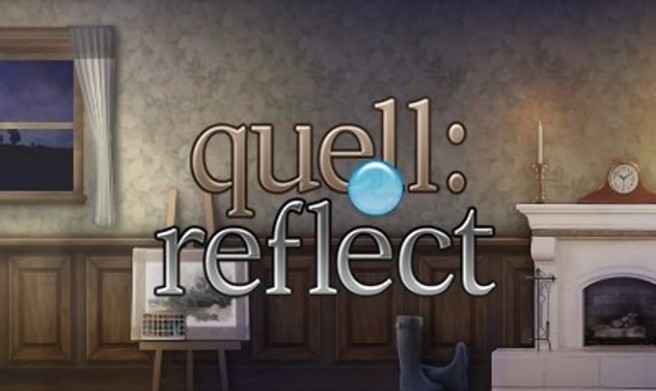 Circle Entertainment recently revealed to Nintendo Everything that the publisher will be bringing Quell Reflect to the eShop. The company's Chris Chau (producer) as well as FK Digital developers Mickey Lin (director) and Aloner Chiu (assistant director/planner) shared more details about the game in a recent interview. 
Head past the break for our full discussion. Along with Quell Reflect, we asked about Wii U, interest in retail, and the Chinese market.
What's the general gist of Quell Reflect? What sort of gameplay does the title offer?
CC: Quell Reflect is a Zen style game. You can listen to the game music and watch water drops on the screen, it's enjoyable while playing a puzzle game. The game provides 100+ challenge levels. Moreover, it can provide peace and comfort.
Quell Reflect seems to have been released previously on iOS. Will the experience be the same on 3DS?
ML: We noticed that so many players love the Quell series. This puzzle game has a very good quality for the feeling of nature, and has received very good comments as well. After the 3DS version began development, our main target was "How to create the best performance for 3DS". I have to say, if you have enjoyed Quell on another platform, you should try it again on 3DS.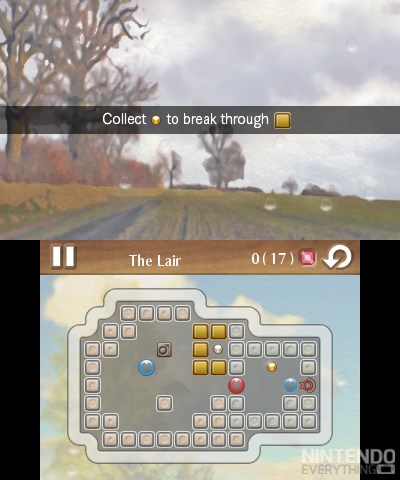 Can 3DS owners expect any new content in this version of Quell Reflect?
ML: This is a puzzle game with something unique, not just for gameplay – it's a pure experience. For the Quell fans or new players, the 3DS version has a special feature. The game will follow your real time, so you can play it at night or morning, which gives you different scenes on the screen, and you can turn off the BGM, only listening to the rain. Hope you enjoy it!
AC: We provide both button controls and touch controls. When we tested the game, we truly thought that it is so awesome for those who really like to use buttons.
ML: Yes! If you are taking a bus or train, you can play this game with one hand, and save another hand to protect your wallet.
Can you talk about some of the modes included in the game?
ML: Quell Reflect is based on the iOS versions, but we focused on the performance design. Of course we've added some bonus levels for the 3DS version. If anyone has felt tired of puzzle games recently, this one will give you reason to re-touch puzzles again.
Has a release date/price point been settled on for Quell Reflect?
CC: We planned that the NA version would be released in this Feb, EU version probably in April. Pricing is $3.99 and €3.99. We have no details for JPN region yet, but it's not so far away. By the way, the game has Chinese, Japanese and English options.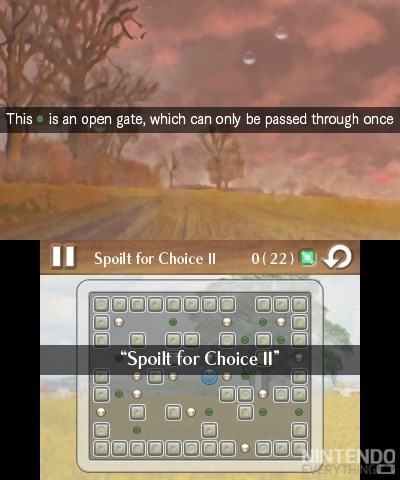 Are there any plans to bring other Quell Reflect games to the eShop?
CC: We will watch for feedback once the game is released. We do hope we can bring other Quell games to 3DS, but we have no details about it in this moment.
FK Digital has made quite a few titles for the 3DS eShop thus far. Can you speak about your experience working with the handheld from a development standpoint?
ML: Before working with CIRCLE Ent., we focused on our own fighting game "CHAOS CODE". We had many technical problems when developing games alone, feeling so frustrated. CIRCLE Ent. gave us full support to finish our 3DS games. We can now we can be more efficient in working on our new projects, and have a feeling of achievement.
Besides Quell Reflect, what other projects is FK Digital currently working on?
ML: Except CHAOS CODE, we are still working with CIRCLE Ent. since it's a good relationship. Of course there are some secret titles, but we cannot announce them yet. Well, I want to say, please keep supporting us if you like our games.
FK Digital has dabbled quite a bit with 3DS thus far, but hasn't made any titles for Wii U. Is Wii U support something that could happen in the future?
ML: We have finished some 3DS titles as you know. My personal hope is that we can have a chance to touch WiiU in the near future.
How conducive has the low-overhead digital download market been to Circle Entertainment's success? Are there plans to expand into the physical cartridge market in the near future?
CC: We have no plans to bring our business toward physical cartridges so far. We feel good in the digital market, those casual games also made us feeling of achievement, and we've learned a lot. For now, the Japanese market gives us great success and the future digital market looks more beneficial, so we would like to put all our efforts into helping our indie developers who have chosen to work with CIRCLE.
How exciting has the recent lift of the embargo on foreign video game consoles in China been? Considering the 3DS (and its accompanying low-margin-focused online shop) would likely proliferate at the same wondrous rate it has in the rest of the world should Nintendo choose to expand into the Chinese market, it seems like a pretty tantalizing prospect!
CC: We are still watching the Chinese market. This is a bigger market, and so there is chaos as well. Besides the piracy problems, many players are against purchasing games, as they would like to have free games. We are not sure about those consoles or handhelds going after that, so we can only watch for now.
Given that a plethora of Circle Entertainment's titles have simulation or RPG elements, we can only assume that role-playing is one of your favorite collective genres. What are some of your favorite RPGs, and what RPGs do you draw inspiration from when crafting new titles?
CC: We like strategy games actually. We played a lot of games, and found some great games that have combined different game elements such as role playing or puzzle. But our products are made by different developers – they love pure puzzles, RPGs or simulations. They have passion to create games. We cancelled some projects last year, even projects which already began development. Sometimes we want to finish one creation, but we might destroy a lot of experiments. We do hope we can release a game that is not based on the vision of  the game player, instead it's based on the vision of game designer. So, please give us more time, CIRCLE will bring more successful titles to everyone in the near future.
Leave a Reply