[Interview] SNK Heroines devs talk Switch, game modes, and more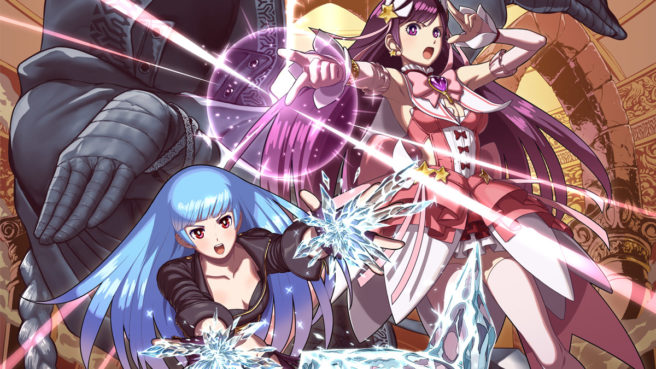 As part of a new collaboration with NIS America, a brand new fighting game from SNK is coming to Switch. SNK Heroines: Tag Team Frenzy is launching on Nintendo's console this summer.
Recently, producer Yasuyuki Oda and director Kaito Soranaka were kind enough to field some questions about the game from Nintendo Everything. The two developers spoke about Switch, confirmed different game modes that will be present, and more.
You can read our full interview with Oda and Soranaka below.
To begin, can you introduce yourself and explain your role on SNK Heroines?
YO: My name is Yasuyuki Oda. I am the producer of this title and worked on overall management and direction.
KS: I am Kaito Soranaka. My main role for SNK Heroines is direction and battle design.
What inspired the idea to focus on the ladies of SNK properties for this game?
YO: There are many popular characters in the SNK universe, but because of the popularity of the female characters in particular, we wanted to design a game around that.
When did development begin? Was the game originally planned for Switch, or was the system considered later on?
YO: Development began about one year ago. We started working on the Switch version in the middle of development.
Where do you see yourselves fitting in the Switch demographic, and are you hoping to have new players that may or may not have history with fighting games or SNK in general find this game accessible?
YO: With the success of Arcade Archives NeoGeo on the Switch, I believe that SNK is becoming more recognizable. Many people do believe that fighting games are difficult to play, but with this title, I would like to give people the chance to get to know SNK's fighting games and its wonderful cast of characters.
SNK is also well-known for another fighting franchise, The King of Fighters. Aside from the focus on female characters, how would you say that this title is different?
YO: The battle system is completely different from the KOF series, so I believe that even masters of the KOF series will find something different to enjoy.
Can players expect a story mode so they can get acquainted with the heroines and understand what's brought them all together outside of their traditional fighting zones?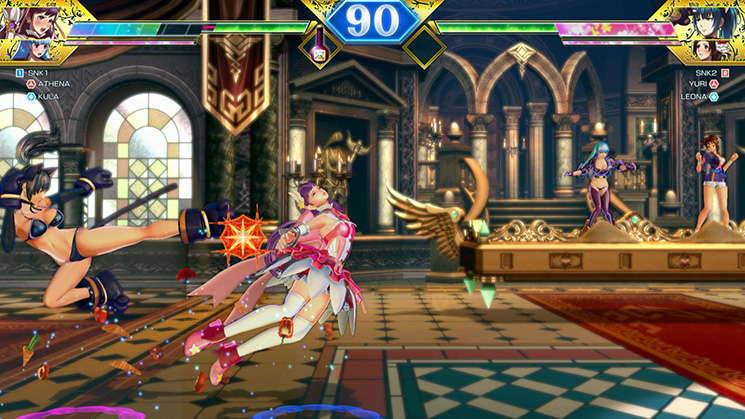 YO: Yes, there is a story mode. It's a pretty crazy game world, look forward to it!
What sort of modes will be included in SNK Heroines?
KS: For Local play, there is a Story mode, Versus mode, and Training mode. Online, you can create a lobby and do a Lobby Match where you play with multiple people, or choose Casual Match to be quickly matched with another player. There is also a Customize mode and a Gallery.
Are there any plans for DLC and/or updates after launch?
YO: Yes.
How has it been developing for Switch? Has the team found it an easy platform to work with?
YO: There was some difficulty because it is our first time with this hardware.
Will SNK Heroines make use of Switch's features such as HD Rumble or split Joy-Con for local multiplayer?
YO: Yes.
Does SNK hope to continue supporting Switch in the future? Is there any interest in bringing a series like The King of Fighters to the console, for example?
YO: We do plan on releasing more titles for the Switch from here on.
Are there any final comments you'd like to share about SNK Heroines?
YO: Our development staff enjoyed making this title. I'm sure you'll be surprised by some of the characters, so look forward to it.
KS: SNK Heroines is a title that has many kinds of play. There are elements in it that can be used for future titles and many elements that you won't find in any other title, so I hope that everyone enjoys playing it.
---
Nintendo Everything would like to extend a huge thanks to Yasuyuki Oda and Kaito Soranaka for taking the time to answer our questions, as well as to NIS America for their assistance with this interview.
Leave a Reply