Kamiya reflects on making Bayonetta and harsh directing style, Platinum on collaborations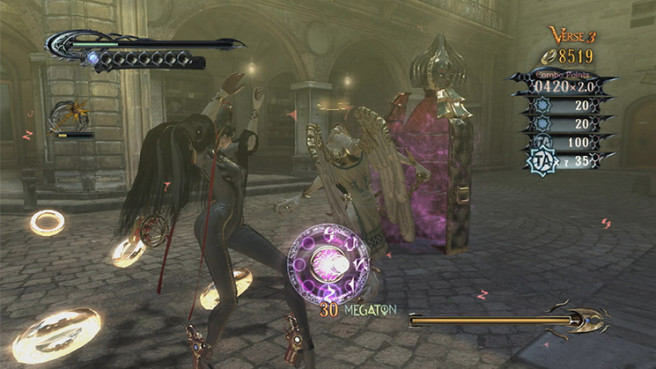 With PlatinumGames celebrating its tenth anniversary, Japanese magazine Famitsu has a big feature about the studio in its latest issue, including an interview with several staff members. It focuses more on the developer as a whole rather than specific games. There are some interesting Nintendo-related bits from the discussion though.
Hideki Kamiya has only made two games in the last ten years at Platinum. Of course, those are Bayonetta and The Wonderful 101. Kamiya created the original Bayonetta with the following prerequisites: make an original game with hardware you're touching for the first time with no library, no resources, and no game engine. He wanted to have it published in three years.
Famitsu's interview also talks about how Kamiya was noted to have a really harsh directing style, to the point that at the time Bayonett's development finished, the company's atmosphere was so tense and many employees including main programmer Kenji Saito said they didn't want to work with him again. It's not just Kamiya though, as later on most of the directors in Platinum would be saying the same thing.
"As a director, I always told the staff [to implement things] 'because they're interesting!', even if they could be severe demands," Kamiya said in Famitsu.
Yusuke Hashimoto also chimed in with the following statement, prompting everyone to laugh during the interview: "After a while later, I understand how Kamiya feels. When Bayonetta 2 was finished, there were many people who don't want to work with me either."
At a later part of the interview, Atsushi Inaba said Platinum has been seeing a lot of talks for collaborations.
Inaba noted:
"I remembered it when looking at Hashimoto's face as he's making Star Fox Zero right now… when we set up this company, we never thought we'd get lent IPs from other companies and create games of them. I think it's a rare case for a studio to make games of so many IPs from other companies."
Eiro Shirahama added that the IP holders leave the action gameplay parts to Platinum, so they are given much freedom in developing these types of games. Tatsuya Minami believes that's because they acknowledge the studio's developing power, so he's personally glad. While the original plan was to focus on making original IP, Platinum has recently received many offers to make collaboration games, so they take on some of these offers as well. In fact, some of these still haven't been announced at this time.
Leave a Reply