[Let's Talk] Are you sold on Zelda: Tears of the Kingdom?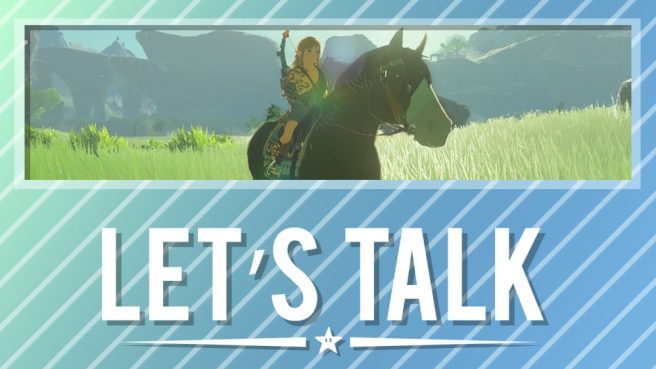 Less than two months before the game's launch, Nintendo finally provided its longest look yet at The Legend of Zelda: Tears of the Kingdom this week. Eiji Aonuma, the series' producer, showed off the title with about ten minutes of footage. We were treated to footage of Link's new abilities, the sky islands, and more.
There are probably many fans out there who were on board with Zelda: Tears of the Kingdom when it was first announced in 2019. However, there are also a good chunk of fans that have probably maintained some skepticism. Perhaps after this week's gameplay video, some folks will feel more strongly one way or another.
What side of the fence are you sitting on? Are you primed and ready for the May 12 launch? Or do you need to see more before you're on board? Let us know in the comments.
Highlights from last week's topic: Your final 3DS and Wii U eShop purchases
César Tribst
Last thing I bought was Picross e4 when they had a sale, I was hoping for an last sale but there's nothing on sale that interest me or that I don't already have. I thought of buying Pokemon Crystal but I decided to wait in the hope that it will be put on the Switch.
Justin
I made some purchases last year when it was announced like Luigi's Mansion because I thought the 3D would be interesting. I also got the newer of the Professor Layton game that I didn't have yet.
This week I purchased Professor Layton vs Phoenix Wright and the other Phoenix Wright games that were on sale beside the trilogy which I had.
Greatsong1
Fortunately I already got most of what I wanted from the 3DS eShop. There are only like three or four games that I sadly will have to live without.
theFooFighter
I kinda ran through my list and bought everything I wanted last year but I ended up buying mighty gunvolt and resident evil mercenaries 3d yesterday
Leave a Reply