New Splatoon amiibo revealed, including Squid Sisters figures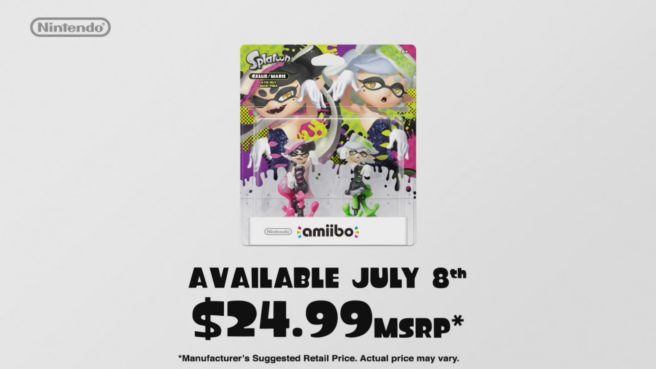 Nintendo has revealed a new set of amiibo planned for Splatoon. On July 8, fans can pick up figures based on the Squid Sisters (Callie and Marie) as well as new colors for Inkling Girl, Inkling Boy, and Inkling Squid.
Here's a trailer:
Note that the Squid Sisters won't be sold individually in North America. Instead, they'll be distributed in a double pack. Likewise, the Orange Squid amiibo is only coming via a 3-pack.
A small note by the way: Splatoon Koshien 2017 (tournament) has been confirmed, but details haven't been shared just yet. We only know that the finals will be held in February at Game Party Japan 2017.
Thanks to the bunch of you for sending this in.
Leave a Reply