[Nintendo Everything Podcast] – episode #83 – Xenoblade and The TakeOver are certified Hot Bops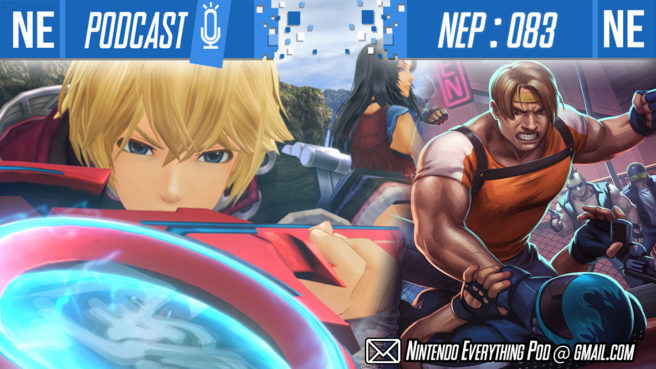 Hello my lovely listeners! This week on Nintendo Everything Podcast, we're talking two great releases this week: Xenoblade Chronicles Definitive Edition, and The TakeOver. We've got more video game updates on Animal Crossing, Bug Fables, and even Yu-Gi-Oh!, then some Pokemon Sword and Shield DLC news. We have an excellent listener mail question about hidden gem series like Hotel Dusk, Famicom Tantei Club, and other obscure text-based, point-and-click adventures.
Check out links and timestamps below, and come hang out.
If you're enjoying NEP, please consider giving us a 5 star review on Apple Podcasts, and share us with a friend. It's incredibly helpful in getting us exposed to new listeners through algorithms, so we would greatly appreciate your help. Thank you for listening!
Timestamps:
04:21 – Adventure Log: The TakeOver
28:54 – Adventure Log: Animal Crossing New Horizon updates
34:10 – Adventure Log: quick Bug Fables updates
37:23 – Adventure Log: Yu-Gi-Oh! Legacy of the Duelist
47:53 – Adventure Log: Xenoblade Chronicles Defnitive Edition!
1:01:51 – News: Pokemon Sword/Shield DLC: Isle of Armor
1:06:44 – Additional DLC
1:12:53 – Listener Mail: making visual-novel-adjacent Japanese IP work in the West. Hotel Dusk, Famicom Tantei Club, Onigashima and more.
Additional DLC:
Business inquiries and listener mail contact:
#nintendopodcast #gamingpodcast #podcast
YouTube
Apple Podcasts / iTunes: https://apple.co/2xLl0C5
Spotify: https://spoti.fi/2Gdgoch
Direct Download
PocketCasts: https://pca.st/IQVa
Stitcher: https://bit.ly/30uxOZR
PlayerFM: https://bit.ly/2yfCu9P
ListenNotes: https://bit.ly/2SINTbG
PodTail: https://bit.ly/2yfDgDL
Oni Dino's Twitter: @Oni_Dino
Oni Dino's Insta: Oni__Dino
Galen's Twitter: @mobius087
Galen's Insta: true_mobius
HUGE thank you to Headphones of Listening for NEP's intro music! Check him out on soundcloud!
Leave a Reply