Nintendo leaks: Super Mario 64 and Zelda: Ocarina of Time beta enemies, unreleased Mario Kart 64 items, more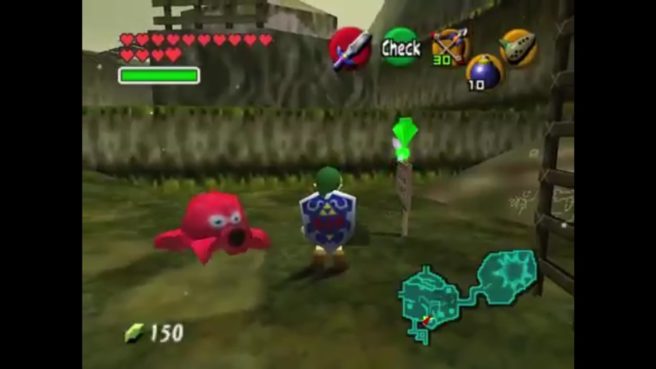 Since our last report on the new Nintendo leaks, a bunch of additional findings have been publicized online. Much of what has been found over the past day or so pertains to N64 titles, including beta/unused enemies for Super Mario 64 and Zelda: Ocarina of Time. We also have a look at scrapped items for Mario Kart 64 and more.
Here's the roundup of notable discoveries:
Super Mario 64
ANIMATIONS TOO
(again by AWiseguyEh on discord, not me) pic.twitter.com/TWl5Zosh8l

— Yoshi Milkman (@YoshiMilkman) July 27, 2020
Still haven't went to bed. Still doing Mario 64. Bunch of unused animations I'm going to take a peak at now, here's "windemoAold", which is mario doing a cute little dance. This was supposed to go instead of the star dance animation. pic.twitter.com/qhuNOTkkod

— Nova (@Marionova64) July 26, 2020
In Super Mario 64's leaked files, they refer to the game as "Ultra 64 Mario Brothers". Apparently, this wasn't just a codename. Here is a model file for part of the early title screen! pic.twitter.com/nfS8mklcgO

— Nova (@Marionova64) July 26, 2020
Mario Kart 64
Item graphics from the leaked MK64 source. I'm pretty sure some of these are unused. pic.twitter.com/C6ELJpZDVO

— BambooleanLogic (@BambooleanLogic) July 26, 2020
Zelda: Ocarina of Time
Lots of high-resolution manual art, with some unexpected detail. pic.twitter.com/WypX1tqe9S

— 87Nジほブeぞ (@MrCheeze_) July 26, 2020
Early versions of the spider houses and beneath the well/redead rooms from Majoras Mask are present in the DD files found by @SageOfMirrors and @xdanieldzd as well.

Likely meaning they were initially made for MasterQuest/DD URA EXPANSION but then used for MM later on. pic.twitter.com/6eGjtIjv0n

— AeroArtwork (@AeroArtwork) July 26, 2020
It looks like MQ/URA was originally going to have its own version of a boss rush mode. There are multiple alternate versions of dungeon rooms that would have you play through smaller versions of the dungeons that then lead directly to a boss. Found by @Psi_Hate I believe. pic.twitter.com/JxZxzIYcqS

— AeroArtwork (@AeroArtwork) July 26, 2020
Sorry for the wait. Discovered and imported by Dr.Disco, here is a complete look at all of the Alpha enemies found so far and even ported to the retail version.

Unused animations included! Includes Alpha Slime, Octorok, Wallmaster and 'IronKnack' pic.twitter.com/kaiM5Mw5K0

— AeroArtwork (@AeroArtwork) July 27, 2020
A large handful of new never before seen pre-rendered maps and skybox textures have also been found. Unseen angle Outside the Temple Of Time, TOT Garden, Shops and an even an unknown area. Possibly an early version of the TOT known as "The Hall Of Time" pic.twitter.com/mg0kMyzqfa

— AeroArtwork (@AeroArtwork) July 27, 2020
Also, another unused skybox. Also found by ZEL pic.twitter.com/5C4D9a0oTe

— AeroArtwork (@AeroArtwork) July 27, 2020
oh no stupid horse
(zelda ocarina of time early epona model) pic.twitter.com/Xv5jZaq5Rh

— @qwrtAlex (@qwrtAlex) July 26, 2020
Star Fox 64, including beta logos
Cut from the final release of Star Fox, there was a section at the beginning of the Out of This Dimension level that would spell the words STAR FOX using letters made of level parts. pic.twitter.com/JwGwSd8hg5

— Starxxon (@vl_tone) July 26, 2020
Found the correct color pallet for How he appears in files #StarFox2 #starfox #nintendoleaks pic.twitter.com/rMnr6dLWkq

— MrHashshashin (@MrHashshashin) July 26, 2020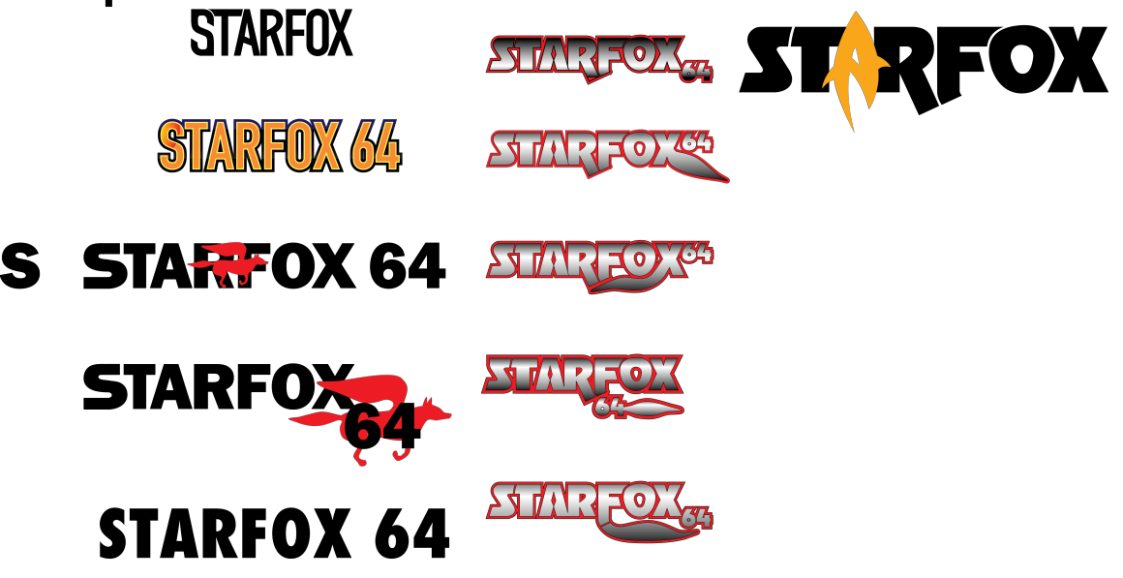 Zelda: Majora's Mask
Apparently, MM has beta maps too! pic.twitter.com/yZ3SlwayE4

— 87Nジほブeぞ (@MrCheeze_) July 27, 2020
Just found this, unused archery minigame in Great Bay. pic.twitter.com/SqZrBVGKQY

— zel. (@zel640) July 27, 2020
Super Mario World
I'm still working on the tool. Doing some good progress.
Meanwhile I found those weird Yoshi graphics and the black dancing bug assembled.

The dancing bug is the most interesting one tho, what is it supposed to be pic.twitter.com/BtC28UcnXP

— lx5 (@TheLX5) July 25, 2020
The latest Nintendo leak was originally reported on Friday. News quickly followed, including a bunch of beta sprites for classic Nintendo titles, a pitch for an online PC Pokemon game, Luigi in Super Mario 64 and an early look at Zelda: Ocarina of Time, and beta sprites for Pokemon Diamond/Pearl. If anything else emerges, we'll be sure to let you know.
Leave a Reply