Nintendo Treehouse talks Fire Emblem Warriors' Shadow Dragon DLC Pack, screenshots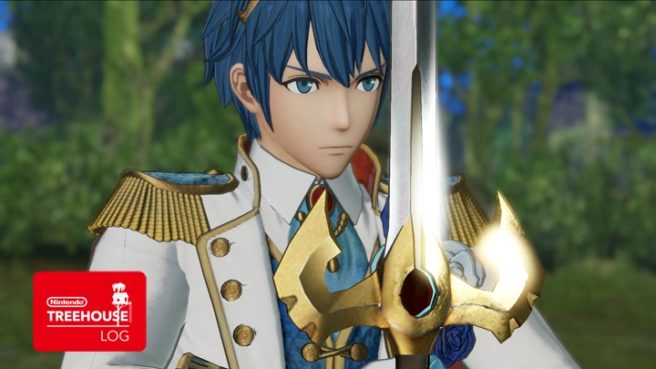 The Nintendo Treehouse Log is back with a brand new post. This week, an entry has been added dedicated entirely to the new Shadow Dragon DLC Pack in Fire Emblem Warriors.
Below are a few excerpts:
With this DLC pack, we see the addition of Navarre, Minerva, and Linde from the Fire Emblem: Shadow Dragon game as playable characters. Our resident Fire Emblem: Shadow Dragon characters Marth, Caeda, Tiki, and Anna (she totally counts!) get some love, too, as do Celica and Lyn. Details after the jump!

Navarre is a prickly swordsman who prefers the sole companionship of himself. Appropriately, his skill is Lone Wolf, which increases his damage output when he's not paired up with another unit. This skill can come in handy in chapters where map control is important, and you can't afford to pair up too many of your units for fear of bad map coverage.

Next, with the addition of Minerva, we get another axe-wielding princess on wyvern-back. Minerva's impact on the battlefield will be big, as her skill, Iote's Shield, nullifies enemy effectiveness—this is a huge boon for a flying unit who would otherwise suffer a critical weakness to bows.

Finally, the third newly playable character is Linde, a bright (pardon the pun) mage who wields the Aura tome. Her skill is Quick Wit, which allows critical hits to fill the Awakening gauge regardless of weapon match up. Since magic is not included in the main weapon triangle of Sword – Axe – Lance, this skill can help mages like Linde build the Awakening gauge faster.
We also have these screenshots:
If you're interested, you can read the full entry on Nintendo Treehouse here.
Leave a Reply