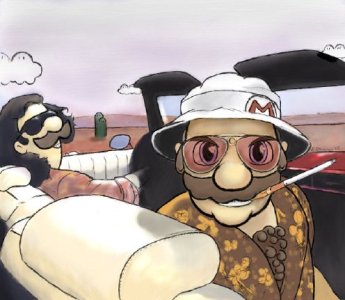 One fan has taken the liberty of placing Mario and his brother in a typical Las Vegas setting. Mario must be taking a day off from saving the Mushroom Kingdom, as he has a content grin on his face, a cigarette hanging out of his mouth, and has his chest hair exposed. Certainly not the clean-cut Mario we're all accustomed to!
Come on, Mario! Get that thing under control!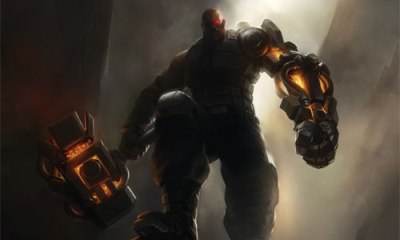 Project H.A.M.M.E.R. was one of the first titles reveiled for the Nintendo Wii, but soon fell into the dark depths of the Nintendo vaults. Development on the game eventually ceased and Nintendo placed the title on "indefinite hold." However, in the July issue of NGamer, the magazine claims "… the head of a Nintendo subsidiary says he and his team are still working on it. Believe us, we'll be the first to tell you when H.A.M.M.E.R's back on track."
Obviously, I'm hoping that this game is still alive. We didn't get the chance to see too much of Project H.A.M.M.E.R., but it did seem promising.

Note: Trailer is from Xbox 360 version
Brash Entertainment today announced the release of Space Chimps, a brand new action adventure videogame title. Based on the hotly anticipated CGI-animated Space Chimps film from the creator of Shrek, John H. Williams (Shrek and Shrek 2), Space Chimps the videogame combines the same colourful world and characters of the forthcoming film with a unique storyline that puts fans in the heart of the action with 11 levels of monkey fun and mayhem. Space Chimps the videogame will release alongside the film and will be marketed and distributed across Europe by Warner Bros. Interactive Entertainment in August 2008.

Space Chimps is a hilarious new action adventure-comedy film that follows the exploits of mischievous young circus chimp, Ham (voiced by Andy Samburg) who happens to be the grandson of the first primate ever sent into space! As a publicity stunt, Ham is chosen to lead an exploratory mission into outer space to investigate a mysterious new planet. But when he and his crew crash-land in a bizarre and beautiful new world and find their lives in peril at the hands of the tyrannical King Zartog, Ham must step up to his dangerous mission to save his fellow space chimps, Titan (voiced by Patrick Warburton) and Luna (voiced by Cheryl Hines), and lead the emancipation of the imprisoned aliens and the planet.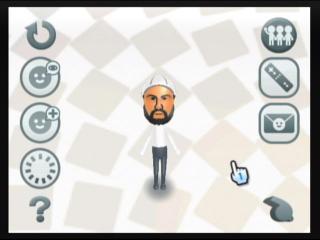 To keep in line with their austere "safe and fun" policy, Nintendo has banned the name Hitler from Mario Kart Wii's online services. If you attempt to access the Wi-Fi Connection with your Mii licence set as Hitler, you will receive a message stating that such nick names are forbidden and that you must modify your Mii name to proceed. On the other hand, those who connect to the Nintendo Wi-Fi Connection as other notorious gentlemen such as Stalin and Osama will be able to do so without a message/disconnect.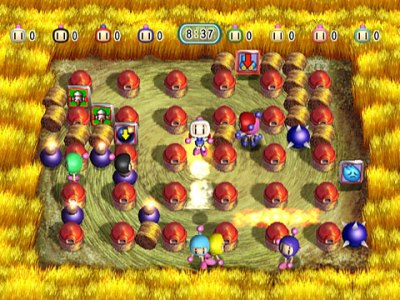 New Bomberman titles were initially scheduled for a July release, but have unexpectedly been pushed back. The reasons behind the delays are unknown at this point, but the two titles are on track for Fall 2008.

– gameplay in the style of a 2D Castlevania
– 8 different open-ended worlds
– 'Victorian Disney style'
– lots of pugs in the game (?)
– 2D animator that has worked on feature-length films (Space Jam, Balto) is on-board
– looking for a publisher
Unfortunately, Luc Bernard has confirmed that Eternity's Child on the DS has been canceled. On the bright side, the WiiWare version is still planned.

NDS Luminous Arc 2 – 20,000 (60k shipment)
WII Totsugeki!! Famicom Wars VS – 12,000 (BWii)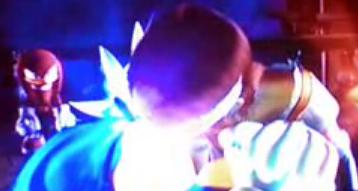 Some who unfortunately played through the Xbox 360 and PlayStation 3 versions of Sonic the Hedgehog not only sat through awful gameplay, but disturbing scenes as well. Oddly enough, one of these scenes actually involved Sonic kissing a human woman. Yeah, odd indeed. However, Sega promises that with Sonic Unleashed, Sonic will not be making out with any humans. Thank God.