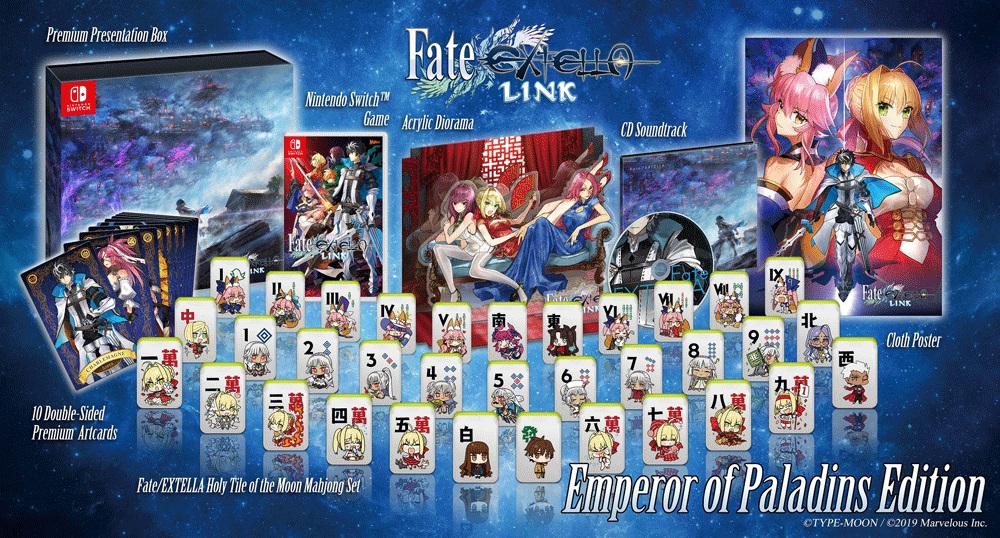 XSEED revealed yesterday that Fate/Extella Link is due out in North America on March 19. Europe will be getting the game just a few days later, as Marvelous has announced a PAL release date of March 22.
Marvelous is preparing two collector's editions for its online store. The Joyeuse Edition contains the game, a soundtrack CD, a pack of 10 collectible 7.6cm by 12.7cm cards depicting each of the new Servants, a 43.1cm by 60.9cm cloth poster, and a 7.6cm by 11.4cm diorama. The Emperor of Paladins Edition includes everything in that package as well as a set of 'Holy Tile of the Moon' Mahjong tiles featuring characters from the Fate/Extella franchise. Both versions also have the Bowman of Justice Outfit for Nameless and Sergeant of the Shadow Lands Outfit for Scathach.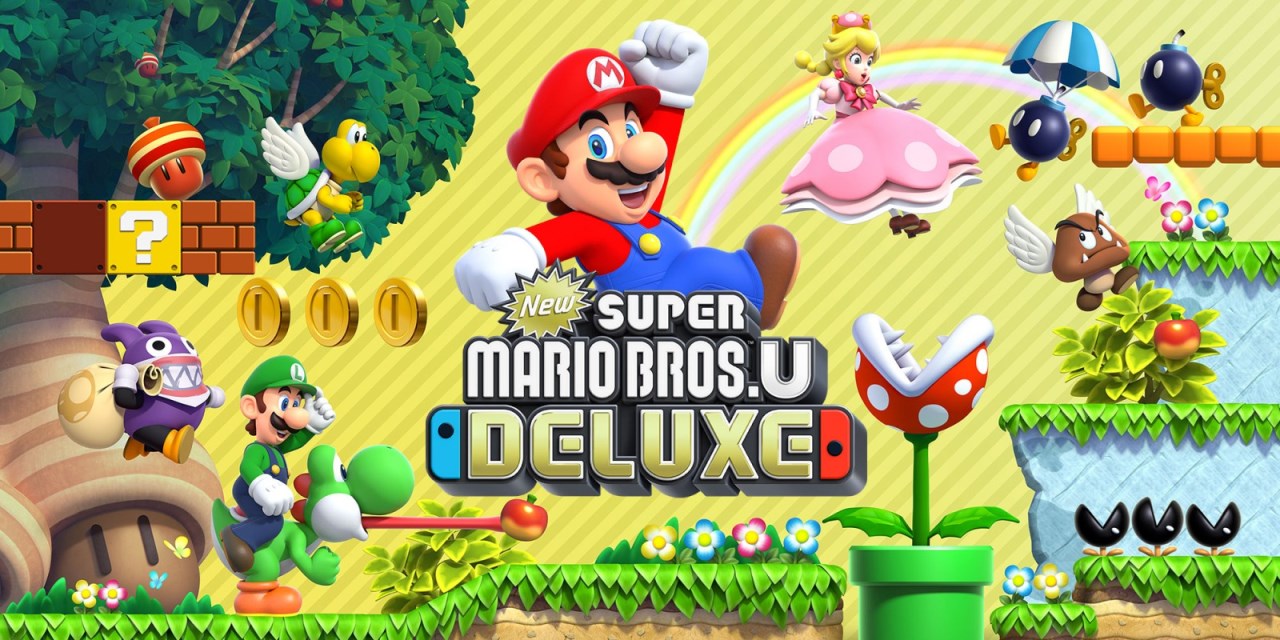 The latest Japanese hardware sales from Media Create are as follows:
Switch – 65,958
PS4 – 11,792
PS4 Pro – 7,892
New 2DS LL – 3,358
Vita – 1,767
New 3DS LL – 1,254
2DS – 142
Xbox One X – 55
Xbox One – 13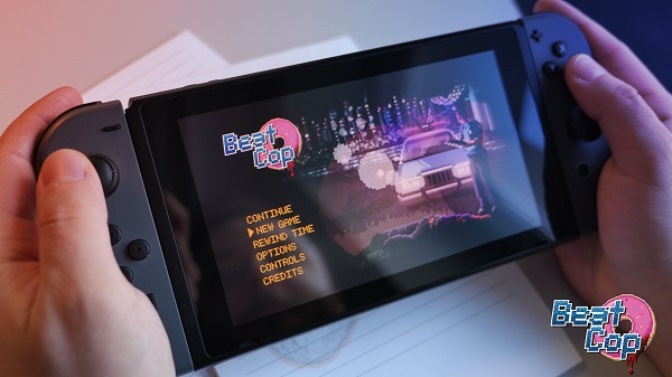 11 bit studios today announced the Switch release date for the 80's cop show inspired indie hit Beat Cop. It'll be out on March 5, the company revealed today.
Here's an overview, along with a trailer: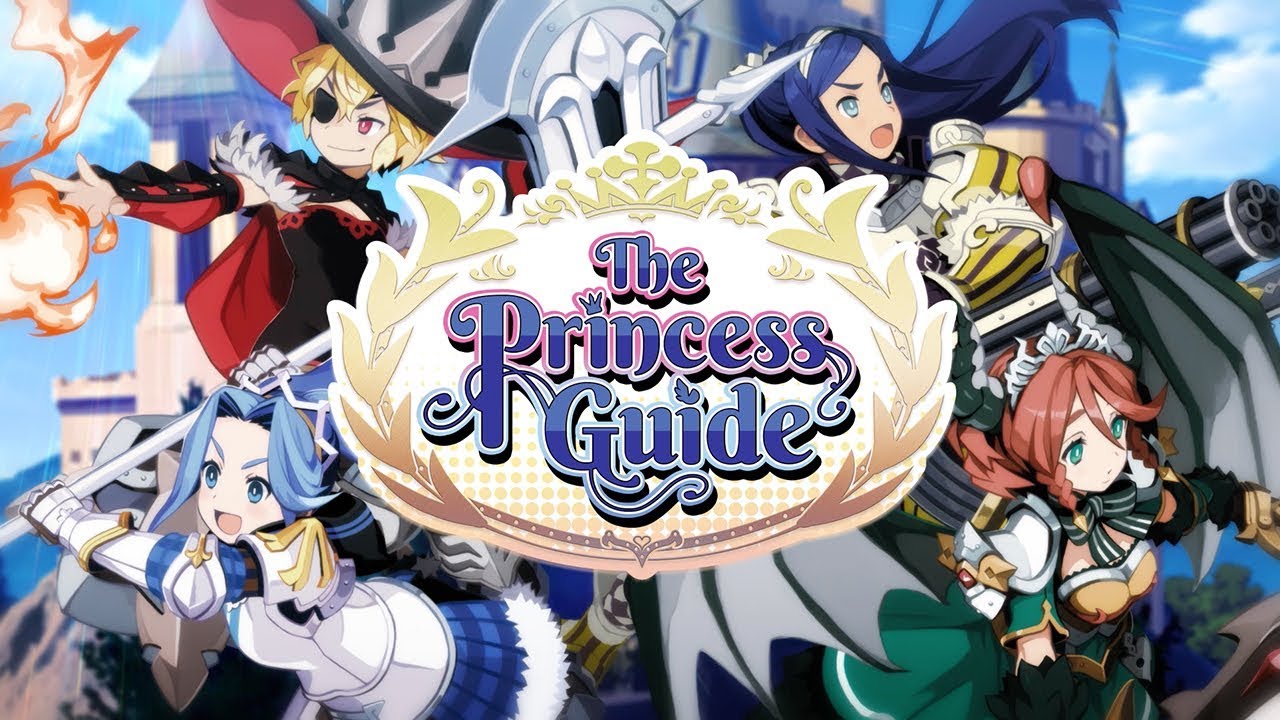 NIS America has returned with another video for The Princess Guide. View the Alpana's battle clip below.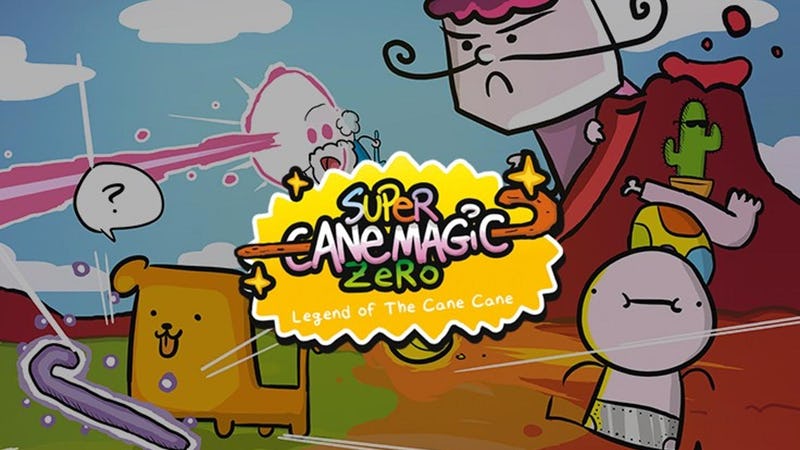 Intragames has provided an update on its comedy action RPG Super Cane Magic ZERO. The title is heading to Switch this spring, the developer confirmed.
Here's a new trailer to go along with today's news:

With the Octopath Traveler remix album "Octopath Traveler Arrangements – Break & Boost" available starting today in Japan, Square Enix has released two new promotional videos previewing some of the songs in the set.
Although the video is in Japanese, those interested can still listen to the samples in the trailers below.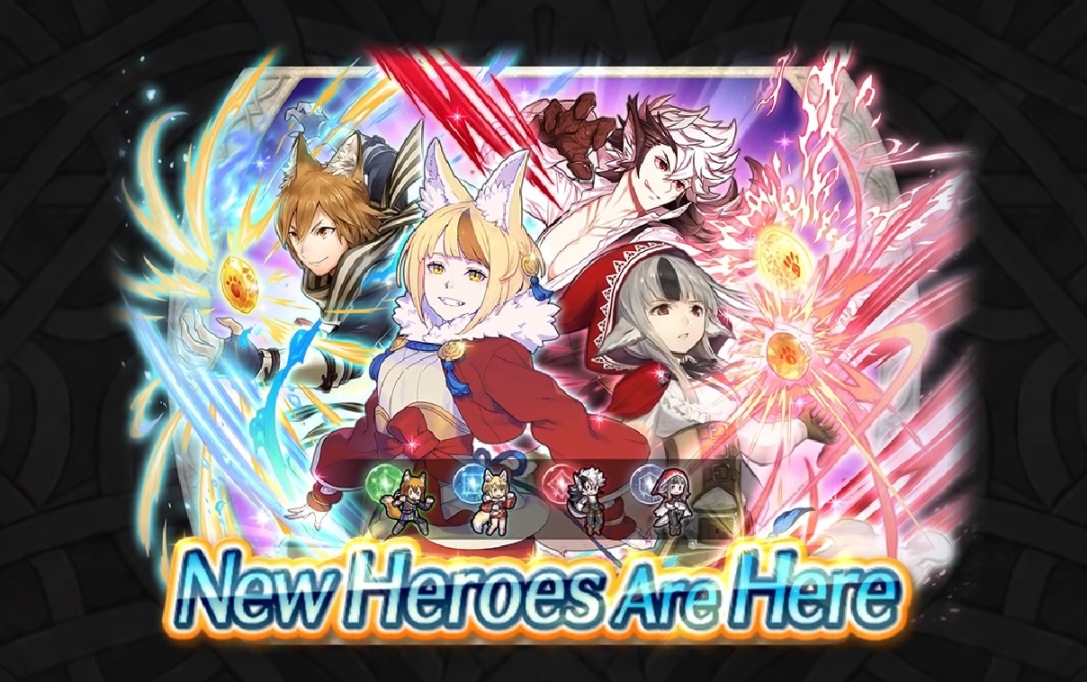 The latest Summoning Focus for Fire Emblem Heroes — Kitsune and Wolfskin — is now live, along with a new Forging Bonds event.
As stated previously, the Focus features long-requested characters from Fire Emblem Fates, Keaton, Velouria, Kaden, and Selkie. Players will be able to try for these heroes from this set until March 8th.
Separately, however, Panne (Proud Taguel) from Fire Emblem Awakening will be available as part of a new Grand Hero Battle starting on February 24th going until March 5th.
Finally, a new Forging Bonds event — titled "The Orb Case" — is now live as well. It will be available for players to participate in and strengthen bonds with the new characters in until March 6th.
Images for the new heroes can be viewed below.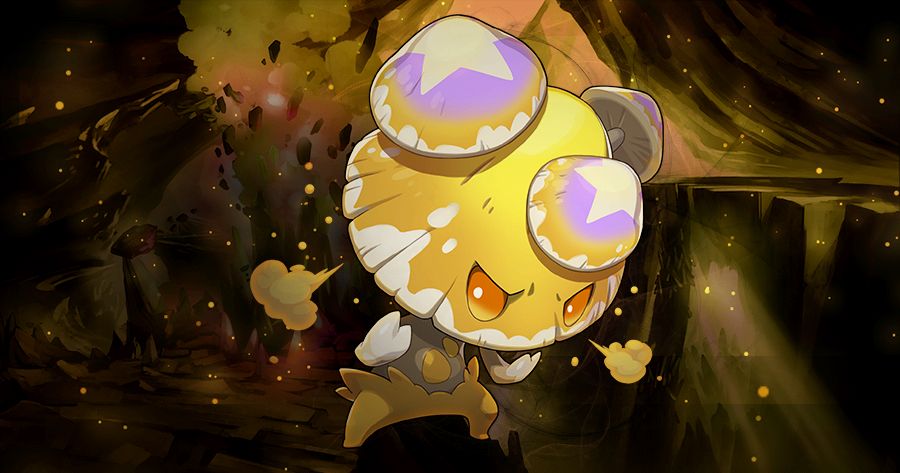 Becoming the primary focus of this month in Dragalia Lost, Cygames has provided yet another update on Void Battle details.
This time around, the developers discuss weapons to be used in the new mode, as well as a Treasure Trade system. The info can be viewed below.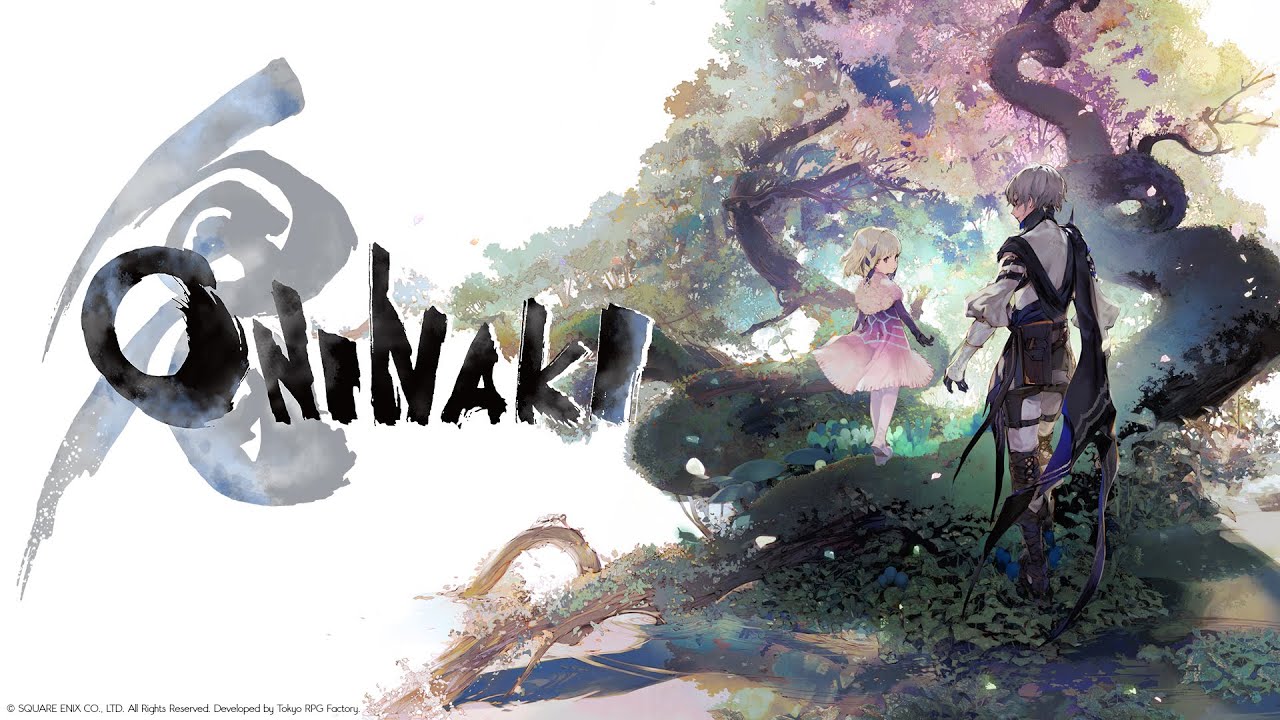 The latest issue of Famitsu has an update on Oninaki, the new RPG from Square Enix and Tokyo RPG Factory announced in last week's Nintendo Direct. Specifically, we have news about some of the staff working on the project.
Hirotaka Inaba is in charge of the scenario. It's a familiar role for him, as Inaba was a writer on I Am Setsuna and Lost Sphear. Tomonori Kogawa also handled the game's title logo.
Famitsu further reveals that Takashi Tokita is involved with Oninaki as a creative producer. Tokita has directed and contributed to many Square Enix titles over the years, including Chrono Trigger – where he was the game's director.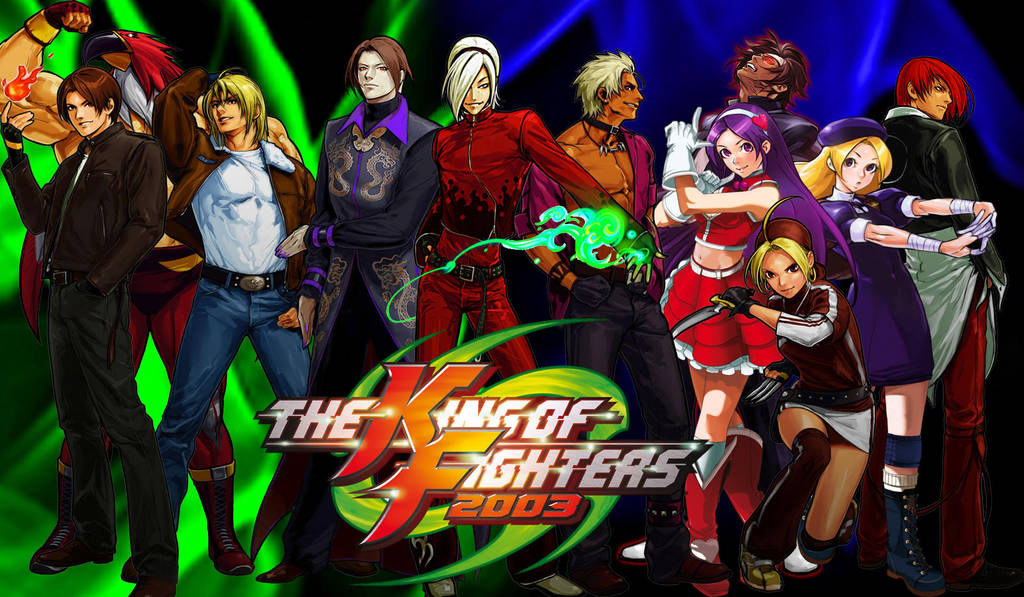 After a week off, Hamster is readying a new NeoGeo game for Switch. The King of Fighters 2003 will be available worldwide starting February 21.
We have the following overview for The King of Fighters 2003: