Phantom Breaker: Omnia trailer introduces Kurisu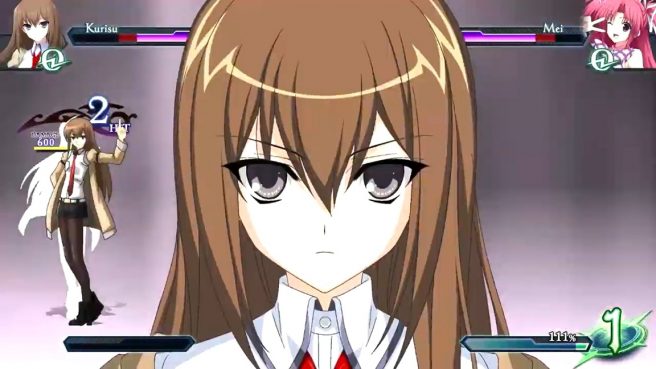 Phantom Breaker: Omnia has received another character trailer focusing on Kurisu, a guest from the visual novel series Steins;Gate. Trina Nishimura handles the role in English while Asami Imai is doing the Japanese voiceover.
Continue on below for some background information on Kurisu, as provided by the official website:
An 18-year-old guest character from the sci-fi adventure visual novel series, Steins;Gate. A genius researcher, she utilizes strange gadgets when fighting in addition to her kick-based combat style.

An inquisitive girl known as "Assistant" by her peers, she graduated at a young age from an American university and then joined the Akihabara-based Future Gadget Laboratory. While not Duelist, her extensive (and often explosive) variety of gadgets pack quite a punch.
And here's the new Phantom Breaker: Omnia video for Kurisu:
As a reminder, you can get a look at previous character trailers for Mikoto here, Itsuki here, Waka here, Yuzuha here, Ren here, Ria here, Sophia here, Shizuka here, Ende here, Rin & Gaito here, Infinity here, Mei here, M here, Cocoa here, Tokiya here, Fin here, and Rimi here.
Phantom Breaker: Omnia will be available for Switch on March 15, 2022. The official website can be found here.
Leave a Reply