Platinum reflects on Bayonetta 2's Nintendo content, Star Fox Zero talk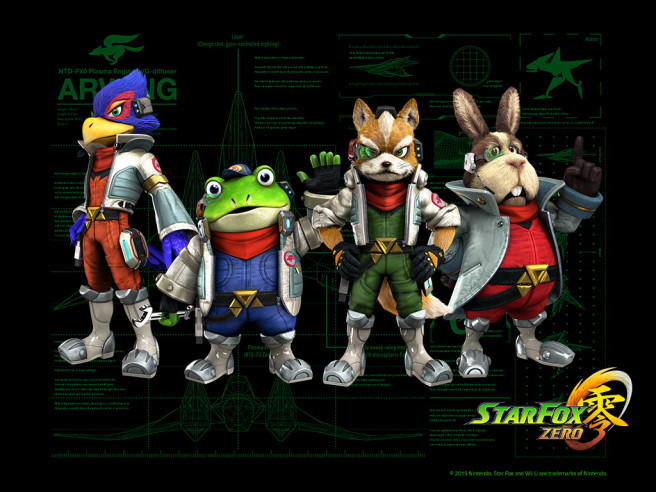 GameSpot put up a pretty comprehensive feature about PlatinumGames today. That also includes individual staff interviews, such as one that mainly features Star Fox Zero co-director Yusuke Hashimoto.
During the discussion, Hashimoto reflected on the Nintendo content in Bayonetta 2 (spoilers?) and how Platinum ended up working on Star Fox Zero. He also spoke about working with Shigeru Miyamoto's team and the challenge of making the game fun by using both the TV and the GamePad.
Head past the break for a rundown of Hashimoto's comments. You can also read GameSpot's full article here that has a few older quotes.
On the Nintendo content in Bayonetta 2…
"When we were making Bayonetta 2, I thought, we should be doing some kind of collaboration. Of course we started talking about how we would do that with Bayonetta and Bayonetta 2, and [Bayonetta creator Hideki] Kamiya-san was the first to jump in and say, 'Okay, I want Bayonetta wearing Mario clothes.' It ended up being a Princess Peach costume, and Samus, and Link, and stuff like that. But I thought, 'What's in this for me?'
"Besides just a costume, I thought it would be cool to make a collaboration that changes gameplay, something that maybe changes how you can play the game. That's how we got the idea for the Chain Chomp weapon in Bayonetta 2. But also, I'm a Star Fox fan, back when he was a fan, and I didn't want to do just a costume. Instead we made an Arwing for one section of the game and put them in." – Hashimoto
On how the team forgot to ask Nintendo if the Arwing inclusion in Bayonetta 2 would be okay…
"Afterwards we thought, 'Oh, we need to actually ask Nintendo if this is okay. It's okay, right?' And they were cool with it. They were on the same page with us, so that was fun!"
– After seeing a stage presentation of Bayonetta 2's Arwing level, Nintendo was convinced
– Nintendo approached Platinum about collaborating with them on an in-development Star Fox title
– Hashimoto: "It's crazy to think about how it happened."
– Kamiya always wanted to make a Star Fox game, but he was too busy when Nintendo asked
– Hashimoto took charge knowing that Kamiya was busy with Scalebound
"I also want to make a Star Fox game, but Hashimoto beat me to the punch. I was busy making Scalebound when the pitch came. If there was no Scalebound, maybe I could have done Star Fox." – Kamiya
On how he and Miyamoto's teams are "in meetings together" and Star Fox Zero is entirely a collaborative effort…
"Obviously we have a very strong history of action games, whereas Miyamoto-san and his team have a strong history of everything, so it's very stimulating for us to work together with him. There's a lot that we learn, lots of different new ideas that get thrown around all the time, so it's very cool for us to be able to have that opportunity." – Hashimoto
On how Star Fox Zero is attempting to utilize both the TV and GamePad…
"Thinking about how we can make it fun, how we can make it interesting, that's something that neither side really has [done]. It's just new for both of us. That's where you get stimulated: what ideas, what can we do there? It's always fun to think about. We've been working with action games long enough. We understand how the players play an action game, how they respond to an action game, how they'll move, what they'll do in the situational stuff. What we're making here now, it's totally a new learning experience for us, which is kind of fun to find out." – Hashimoto
– GameSpot says "the team was mum, but cheeky, when asked about the possibility of a Bayonetta 3"
– Dual screen setup is still the biggest challenge for Hashimoto and his team
– Hashimoto remembers working on Bayonetta 2 and thinking how the unique controller could be incorporated into a shooting game scheme
Leave a Reply