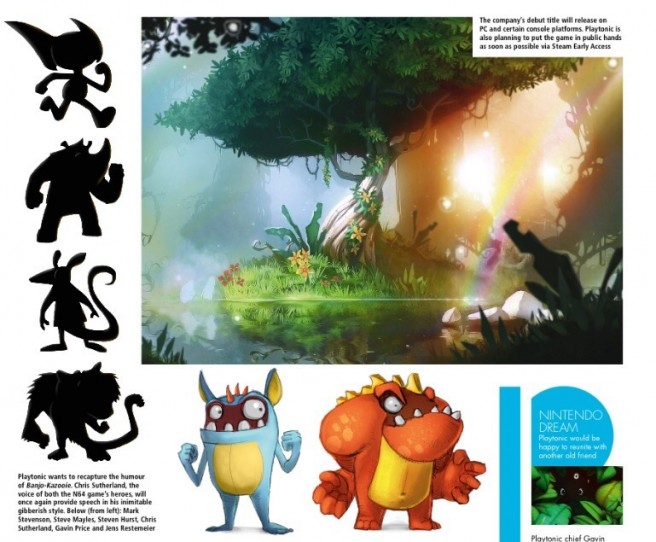 Project Ukulele – the Banjo Kazooie spiritual successor from Playtonic – is featured in this month's EDGE. The magazine shares concept art, which you can find above.
In the magazine, Playtonic lead and Gavin Price said: "There's been so much pent-up passion for doing something like this, because we've all been sat on a lot of these ideas since Banjo-Tooie came out."
The next step for Playtonic is to make a proof-of-concept. The company will then upscale to an "N64-size" team of between 10 to 15 staff, and several former Rare employees are in waiting on these positions.
Leave a Reply