Ranking Mario Kart 8 Deluxe's Wave 4 DLC tracks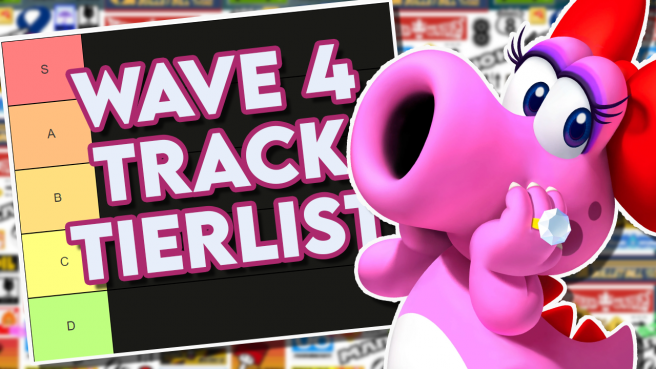 Wave 4 of the Mario Kart 8 Deluxe Booster Course Pass was just released, so Sam and I got together to do a tier list to see if the new tracks stand up to scrutiny.
The Wave 4 DLC included two cups – the Fruit Cup and Boomerang Cup. The former featured four tracks: Amsterdam Drift from Mario Kart Tour, Riverside Park from Mario Kart Super Circuit, DK Summit from Mario Kart Wii, and the brand new course, Yoshi's Island. The Boomerang Cup also includes four tracks: Bangkok Rush from Mario Kart Tour, Waluigi Stadium from Mario Kart Double Dash, Mario Circuit from Mario Kart DS, and Singapore Speedway from Mario Kart Tour. Birdo returned alongside the new cups, the first roster addition we've seen from the Booster Course Pass.
Here's our new video:
Do you agree with our rankings? What course was your favorite new course?
Leave a Reply