Shin'en on FAST Racing Neo – locations, difficulty, controls, Easter eggs, and more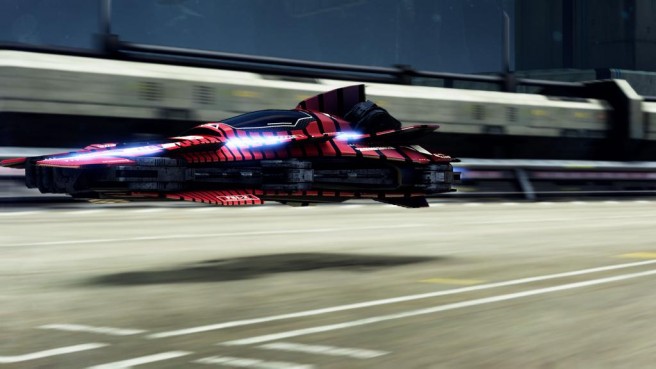 Nintendo UK recently put up an interview with Martin Sauter from Shin'en. As you would expect, the discussion was entirely about FAST Racing Neo. Sauter commented on a number of topics, including the locations in the game, difficulty, controls, Easter eggs, and more.
You can find a number of excerpts from the interview below. The full piece is located here.
Some general talk…
MS: It's fast! It's 60 frames per second. We push the Wii U technically to its limits. That's something that's been important to our company for a long time.
On the content side, we've included a lot of different game modes to make the game big and to give everybody the chance to enjoy the game. We have a single-player campaign with 16 tracks. We have online gaming where you can play online worldwide whenever you want. We also have local split-screen multiplayer for between 2-4 players.
Although FAST Racing Neo is only releasing on the Nintendo eShop, we developed this game like a full retail game. We've been working on it for nearly three years and put a lot of resources into its development.
On the locations in the game…
MS: From the beginning, our goal was that every track has to be different in look and feeling. We go to space, into the clouds, we've got lava, deserts, canyons, abandoned mines, jungles and so on.
On the difficulty level…
MS: It's very easy to pick up, but there is a lot to explore in the handling of the different vehicles. Especially things like strafing and sliding will allow you to master the later parts of the game better. More experienced players will really get to grips with the subtleties of the controls.
On the local multiplayer options…
ber of laps, how many players and if CPU drivers should race along human players. You can also decide in which cup and what speed class you want to race in.
On how split-screen isn't very common in racing games, and controller options…
MS: Right, it's not common anymore and for us, as "old school" gamers, this was very important. You can also play with all controllers available: I personally prefer the Wii U Pro Controller because it's a little lighter. You also can play off-screen with the Wii U GamePad, if someone else is occupying the TV. You can also play with Wii Remote and Nunchuk. You can even play with the Wii Wheel or Wii Remote. This way everyone can play the game the way they like best.
On any motion controls…
MS: Yes, with the Wii Remote.
On Easter eggs to previous Shin'en games…
MS: But if I tell you then they won't be Easter eggs any more! For instance, you will see things from our older games…
On how Shin'en splits up the work among a small team…
MS: We learned what steps are necessary to take a game from the concept phase to release. We have our own engine so when we add or adjust something, we don't have to wait for somebody else.
And everybody needs to be able to do different parts of the development pipeline and needs to understand the steps necessary for the development of games. I also can do some level design, but so can our programmer. Our programmer also does music… As an artist, I also need knowledge how things work in our engine to optimise the workflow. I think the key is to optimise the processes of game development.
If you're just a few guys, you have to know each other and your tools very well, and our team background goes back to the Game Boy Color era together with Nintendo.
Leave a Reply