Shu Takumi – pressure working on Ghost Trick, Phoenix Wright vs. Professor Layton in a battle of wits, next project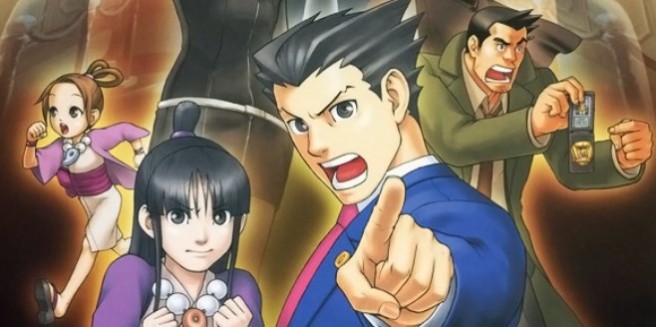 ONM has published a new interview with Shu Takumi, creator of Phoenix Wright and Ghost Trick. There are a number of interesting bits sprinkled throughout, including how he felt stepping away from Ace Attorney and working on Ghost Trick.
I first started working on the Ghost Trick concept in 2004, after the completion of the original GBA version of Ace Attorney 3. The third game was supposed to be the last one, but plans changed and I ended up working on the first DS Ace Attorney, which, as you know, was the first Ace Attorney title to be localised and released in the west. My next project after that was Apollo Justice: Ace Attorney, so by the time I got around to finishing Ghost Trick it was 2010, six years after I first thought up the concept.

I certainly felt a lot of pressure when making Ghost Trick, as it was a brand new IP and I had just left the Ace Attorney series, but I was grateful for the chance to take on a new challenge.
ONM also asked Takumi an out-of-the-box question: who'd win in a battle of wits? Phoenix Wright or Professor Layton?
If you ask me, I don't think Phoenix would be able to hold a candle to Layton in a real battle of wits. However, we all know that the hand of fate somehow always manages to bring a 'turnabout' in Nick's fortunes, no matter how sticky the situation, which means, well, sorry, Professor, but you're out of luck!
Towards the end of the interview, Takumi confirmed his next project "is in the preparation stages". He said, "I still don't know myself what form it might take by the time it's finished."
Game projects are a complex balance of so many factors: what I want to make, what players might make of my concept, what Capcom as a company wants from the game, and also broader trends in the gaming industry. My next project is in the preparation stages and I still don't know myself what form it might take by the time it's finished.

Whatever happens, though, I'll be pouring my heart and soul into it and working towards that eternal goal of hearing positive reactions from the players at the end of all the hard work.
Leave a Reply