Sonic & All-Stars Racing Transformed producer wanted to include Ristar on the roster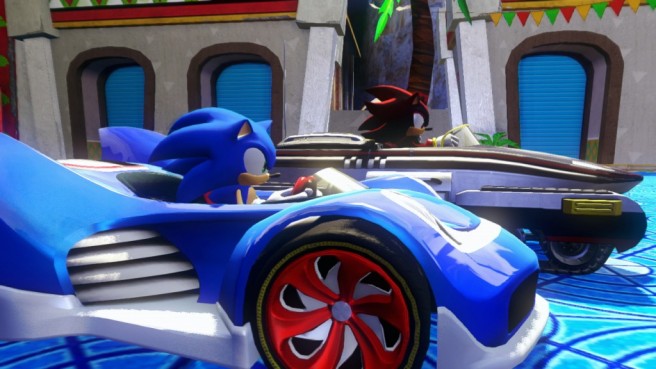 Sonic & All-Stars Racing Transformed finally reached Japan very recently. With the game's arrival, 4Gamer caught up with a couple of the game's developers, including executive producer Steve Lycett.
One of Lycett's more interesting comments came about when 4Gamer mentioned how choosing the characters must have been tough. Lycett said in response:
Selecting the characters really was difficult. Basically, one of the premises we wanted to represent in the game was a correct balance between old and new IPs from SEGA. From such a wide range of material, as well as a balance between male and female, animals, and robots, I chose not to be biased.
Lycett followed up by discussing what the criteria was in selecting characters. While talking about this, he revealed how he originally wanted to include Ristar on the roster, but things sadly didn't work out.
Well, first off, I extracted all of the cool and cute characters players would want to select from the popular SEGA IPs. I chose about 150 characters. Because the characters are driving vehicles in All-Star Racing Transformed, we were looking at how the characters bodies and heads suit to drive a car and whether it looked good in relation to the camera viewpoint. For example, I really wanted to include Ristar from "Ristar the Shooting Star" from the SEGA Genesis, and there were many of these cases. However, because he is round, when viewing him from behind you couldn't tell who it was, so we decided not to include him as a playable character. Also, it just needs to flow into the criteria for a racing game.
Leave a Reply