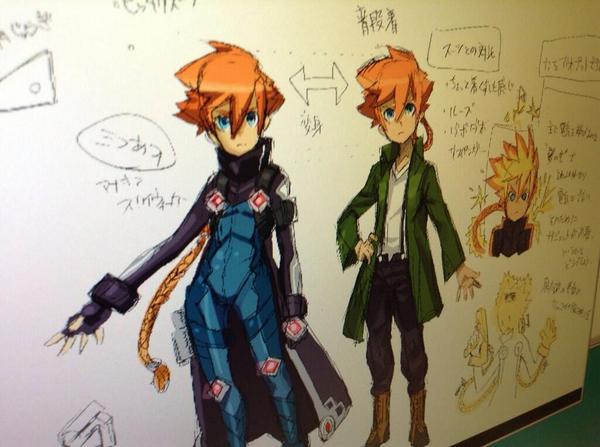 Over on Twitter, Inti Creates shared a look at the original character design for Gunvolt from Azure Striker Gunvolt. You'll find the image attached above.
Inti Creates has interest in making a sequel to Azure Striker Gunvolt. However, whether or not this actually happens in the future will be determined by sales of the first game and "how active and loud the fans are".
Inti Creates CEO Takuya Aizu told Siliconera:
Obviously, as a developer, we put our heart and soul into Gunvolt, and so the idea of doing a sequel is exciting—but that's a kind of high-level feeling we have right now.

In terms of ideas or core concepts we'd like to include in a potential sequel, we haven't thought that far or deep yet. The cold, hard reality is, the key things that are going to determine whether there's a sequel or not is how Gunvolt does in terms of sales and how active and loud the fans are about there being a sequel. If those two things are in place? Sure! We'd love to do it!
Azure Striker Gunvolt won't eat up much space on your SD card, given how the game weighs in at only 2,623 blocks.
As tweeted by the game's official Twitter account:
: fyi for those asking or anyone curious, just checked the size of the #Gunvolt download — 2,623 blocks : pic.twitter.com/hYWF4xWzCb

— Gunvolt Official EN (@GunvoltGame) August 27, 2014
Azure Striker Gunvolt launches this Friday in North America.
Inti Creates just wrapped up development on Azure Striker Gunvolt, but the studio already seems to be thinking about a sequel. The company said in its latest "Interactive Wave" video that a follow-up is likely for the future. However, Inti Creates still encourages fans to share their interest in a potential sequel.
We'll also casually mention here that downloadable content is coming to Mighty Gunvolt. More stages are currently being worked on, though further details are not known.