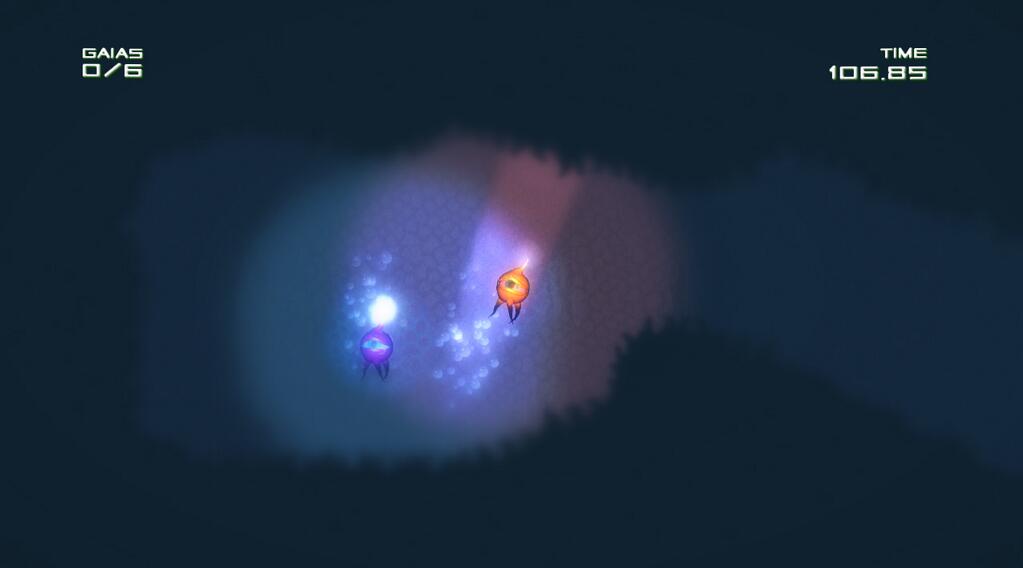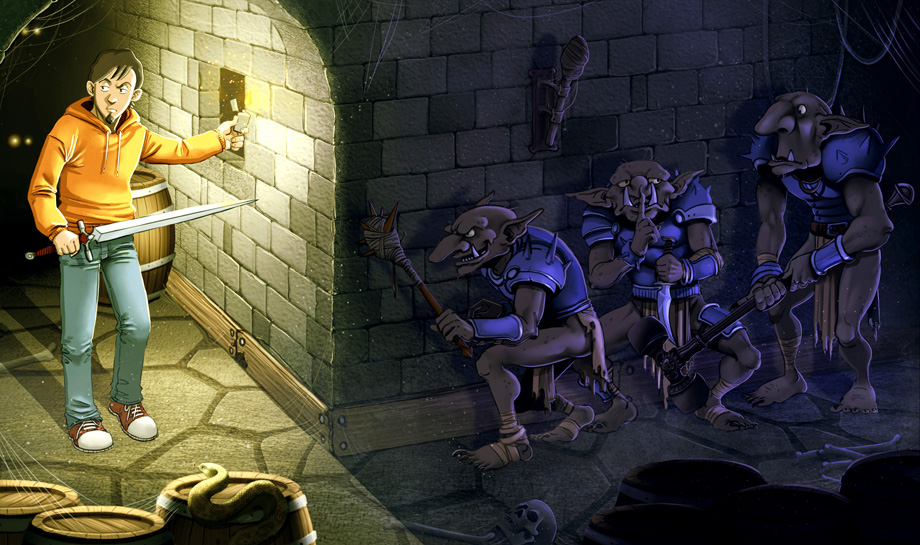 Revogamers recently chatted with Unepic creator Francisco Téllez de Meneses to learn more about the title's development and gameplay. You can find a summary of what was shared below.
– First script for Unepic was different
– Plot was epic, obscure, with a chosen one with prophetic dreams
– But one of the friends of the developer, Franciso Téllez de Meneses, noticed the similarities with A Link to the Past
– His wife told him to change the story and include a time traveler, so that was genesis of the final game, a decision that let Franciso include all the cartoon, videogames and cinema references
– This also led to the game's name, since it was an epic game but not anymore
– Francisco programmed, designed, wrote, draw and made part of the music of the game
– Francisco started to make it in his free time
– Illumination is one of the keys of the game
– Franciso wanted to make a game where the player has to light the places he went
– All illumination in the game is real time
– Light is a tool to know which rooms you've not fully explored
– If a torch is not lit, the map will show it to you
– Sidequests are optional and original; trying to be different than: kill 5 monsters and come back
– Secret achievements included
– Can play smartly, using the spells, the different weapons or the stealth, or like a barbarian, with an axe, an Armour and full Strength and Constitution upgrades
– A weapon crafting system was rejected; can only make potions in the game
– The game has reduced sexual references and bad language; was a personal decision and Nintendo wasn't involved in it
– Wii U version includes voices in English and Spanish
– Unlikely that multiplayer options will be included in the Wii U version
– Francisco is working on another version of Unepic
– It's a futuristic game with new enemies, different puzzles and more guns
– Won't be Unepic 2; it's a different game based on it
– Unepic has already earned 7 times the amount of money spent making it
– 1080p, 60 FPS
– GamePad has 32 shortcuts to objects, weapons and spells
– Game includes another difficulty level: Difficult +
– Will offer 20 hours of gameplay if not killed, probably 30 hours in first play through
You won't need to reserve too much space on your Wii U for Unepic's release tomorrow. We're hearing that the download clocks in at roughly 470MB. Pretty small indeed!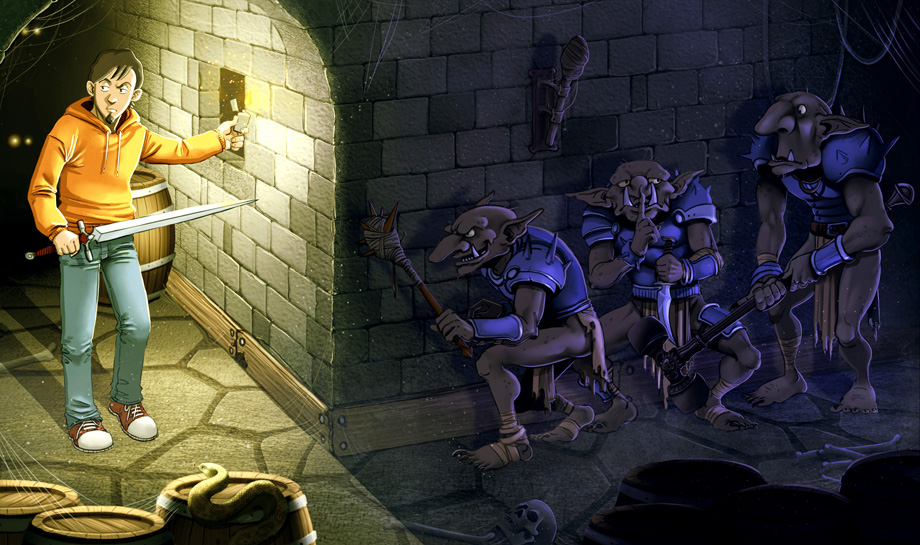 EnjoyUp Games has confirmed pricing for its new Wii U eShop title, Unepic. The publisher has informed us that the game will be set at $9.99 / €9.99.
Unepic is due out tomorrow in North America. Yesterday, EnjoyUp also announced a January 23 release date for Europe.
Unepic will launch in Europe on January 23, EnjoyUp Games announced today. It was previously given a January 16 release date in North America.
We'll have news on Unepic's pricing tomorrow.
Following EnjoyUp's confirmation that the game had been approved for North America earlier today, Unepic has been given an official January 16 release date on Wii U.
The game's official Twitter account wrote a short while ago:
WiiU news: In 10 days Unepic will be launched in America (16th Jan 2014).

— Unepic (@unepic_fran) January 6, 2014
As for Europe, Unepic may release a week later. EnjoyUp is still awaiting Nintendo of Europe's confirmation.
@MrValtor It could be one week after. We are waiting for Nintendo's confirmation.

— Unepic (@unepic_fran) January 6, 2014