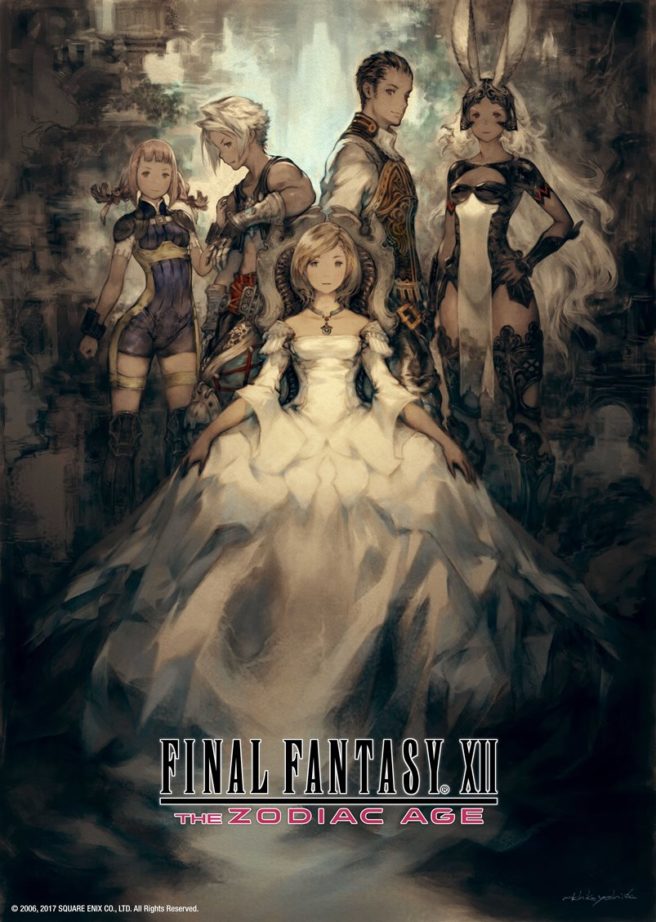 During a Nintendo Direct in September, Square Enix announced plans to bring a bunch of Final Fantasy games to Switch. Some of these were given release dates today.
Final Fantasy X / X-2 HD Remaster will launch on Switch on April 16. Final Fantasy XII: The Zodiac Age will follow on April 30.
To celebrate today's news for The Zodiac Age, artist Akihiko Yoshida has created a special image. We have it above.
Source: Square Enix PR