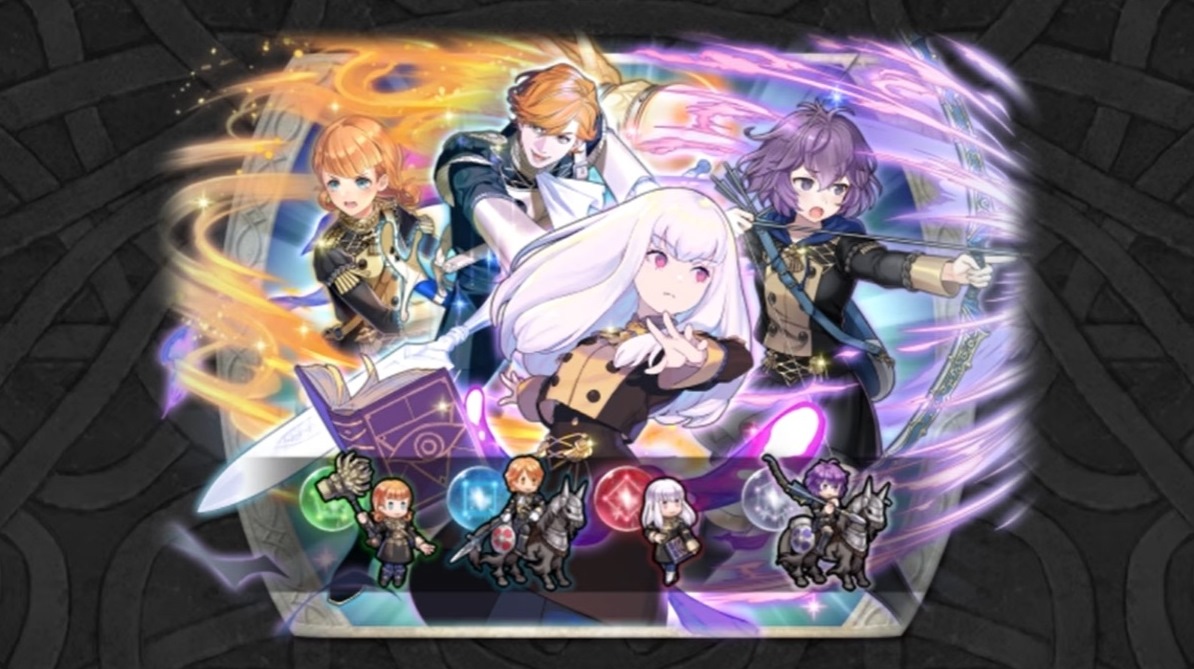 Nintendo and Intelligent Systems have unveiled the next summoning event for Fire Emblem Heroes. Known as "Harmony amid Chaos", it will feature characters from Fire Emblem: Three Houses.
Bernadetta, Annette, Ferdinand, and Lysithea are the new additions. A new story chapter is also planned.
Fire Emblem Heroes – Harmony amid Chaos goes live on March 9 at 12 AM PT / March 10 at 3 AM ET. We have a trailer for the event below.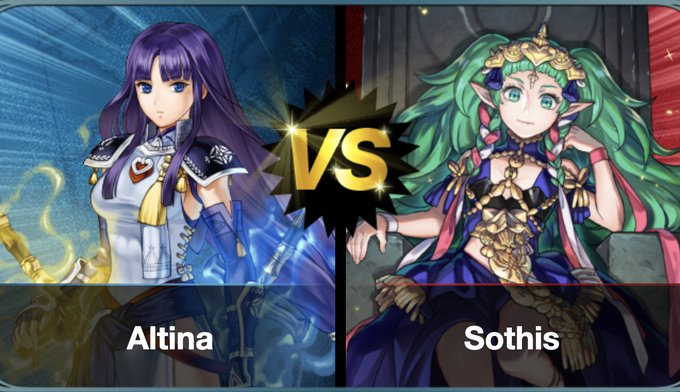 Altina and Sothis have been announced as the finalists for the Voting Gauntlet: AHR 2020 events. The winning Hero will be gifted to all players once votes have been tallied. Make sure to cast your vote in the app, but you can check the Gauntlet's progress here.
Which character do you want to see as the winner?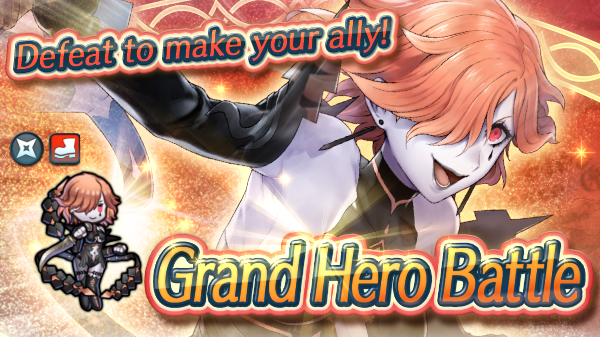 Kronya: Gleaming Blade is back in Special Maps for a Grand Hero Battle. There are also some limited-time quests to complete too, even if you've cleared the map before. Kronya is originally an antagonist introduced in Fire Emblem: Three Houses. She is a member of "those who slither in the dark," and first disguises herself as a student at the Officer's Academy. Players in Heroes can defeat her to add her to their roster.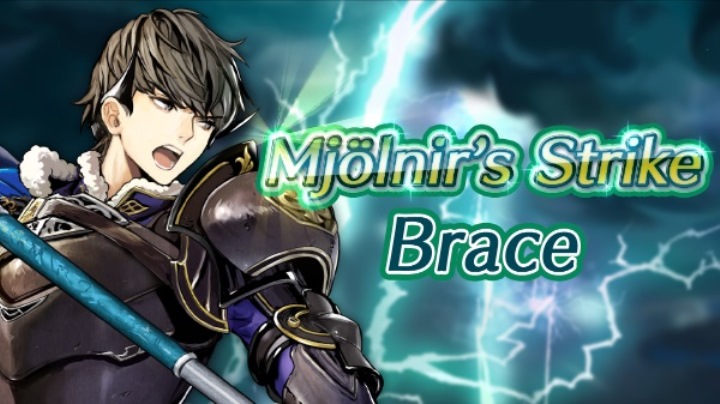 Mjölnir's Strike has started in Fire Emblem Heroes, which players players protecting the Kingdom of Askr from Thórr's advancing army. The enemy army will be led by Berkut.
For now, Mjölnir's Strike is in the Brace phase. You'll be tasked with building structures and placing allies on the map.
Summoning Focus: Weekly Revival 19 is also now live in Fire Emblem Heroes. 5-star Heroes who appeared before the start of Book II appear as focus Heroes in this week's summoning focus revival.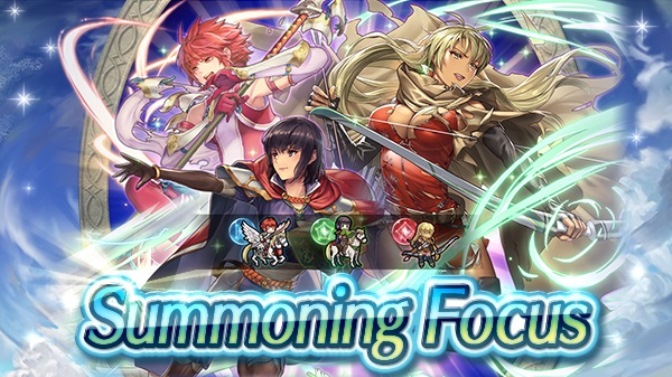 Fire Emblem Heroes has kicked off Summoning Focus: Heroes with Blazing Wind as its latest event. Three Heroes with the Blazing Wind Special skill are appearing here. With that skill, they can inflict damage on foes in an area near their target before they initiate combat.
We'll also mention that Special Maps: Rival Domains has received its weekly update. Players can earn a bonus for defeating foes with flying allies.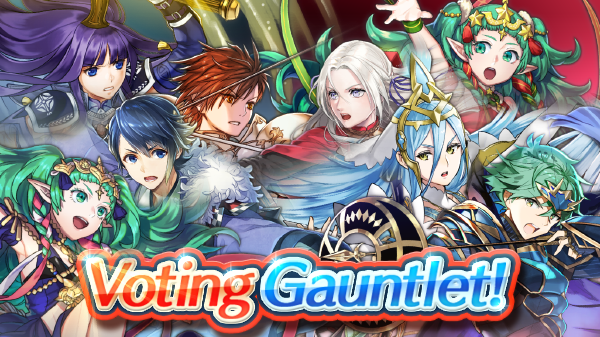 The latest events in Fire Emblem Heroes are as follows:
Voting Gauntlet: AHR 2020 Finals is happening now! Win battles to increase your army's score and complete quests to earn in-game rewards such as Orbs, Sacred Coins, and Refining Stones!

For this Voting Gauntlet, you will not get a voting boost if your leader is the same character as the Hero whose army you joined.

After the event is over, the winning Hero will be gifted to all players, regardless of the army they chose to support.

Mjölnir's Strike: Rest period is now active. Battles have come to a close…for now! How did the Kingdom of Askr fare? Don't forget to collect your rewards if you played! Use the downtime to improve Midgard's Shield and strengthen the Heroes on your defensive team.

The next update is on its way! We will introduce the new features and changes in the update planned for early March

.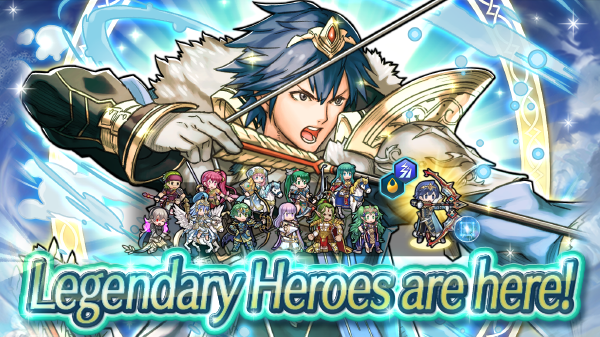 Here are the latest events in Fire Emblem Heroes:
Chrom: Crowned Exalt from Fire Emblem

Awakening appears

as a Legendary Hero. In this Legendary Hero summoning event, 5★ Focus Heroes will have an initial appearance rate of 8%. The appearance rate for regular 5★ Heroes will be set to 0%!

Legendary Hero Chrom: Crowned Exalt is in Special Maps. But that's not all… A total of seven Mythic and Legendary Hero Battles are back too! Clear these maps to get blessings, Orbs, and accessories!

Mjölnir's Strike: Counter phase is now active. Be sure to use your three Counter Arrows wisely. Try saving them for the latter half, or use the Weaker Bonus to triple your offensive power! Players who didn't participate in the Shield phase can still join the fight.

A new map, Desert Dustup, is now available in Tactics Drills: Grandmaster! Check it out in Story Maps to test your skills! (You must complete Book I, Chapter 13 of the main story to take on Grandmaster maps.)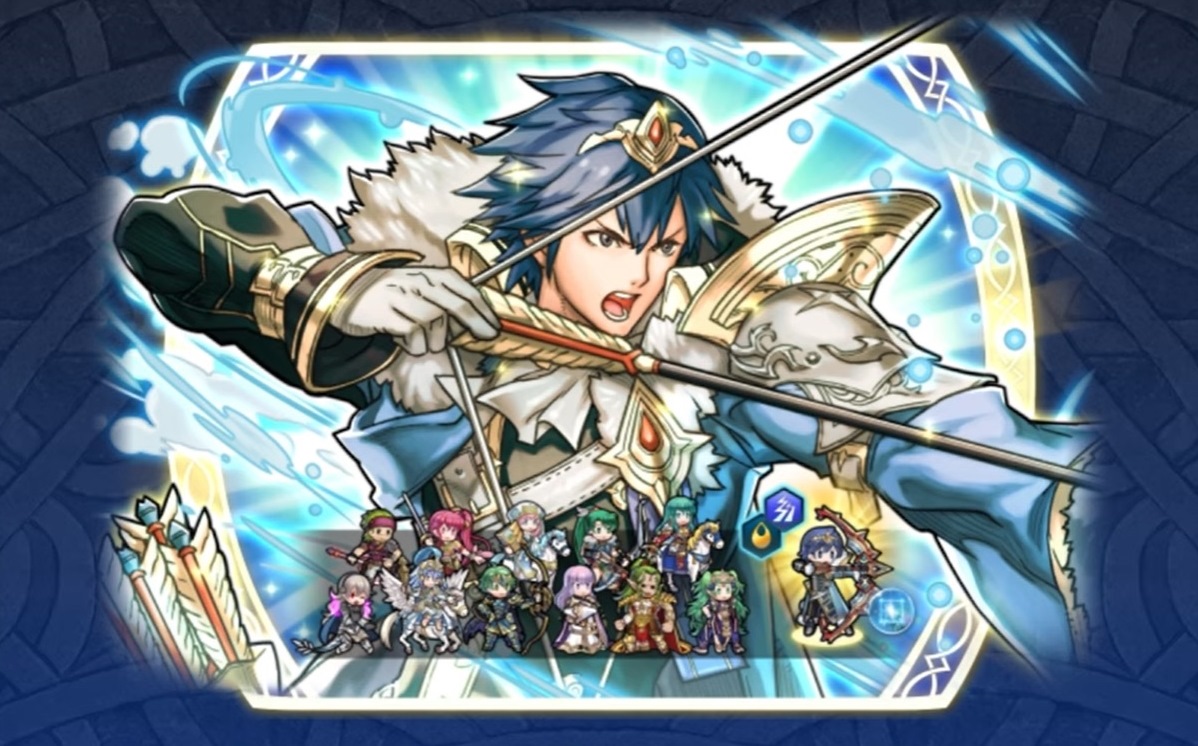 Fire Emblem Heroes will soon be introducing its next Legendary Hero. Chrom: Crowned Exalt will be added to the mobile game, Nintendo and Intelligent Systems have announced.
You'll be able to get your hands on Chrom: Crowned Exalt starting February 26 / February 27. View a trailer for the character below.
Take a look at the latest content in Fire Emblem Heroes:
Resplendent Hero Cordelia: Knight Paragon is now available to Feh Pass subscribers. In addition, Feh Pass Quests have been updated. These quests are available until Mar. 9, 11:59 PM PT.

From the Fire Emblem Awakening game, two children who were raised in different worlds but fight together in this one are back in Special Maps for Bound Hero Battle Revival: Morgan & Morgan! Orbs await those who take on Hard through Infernal modes!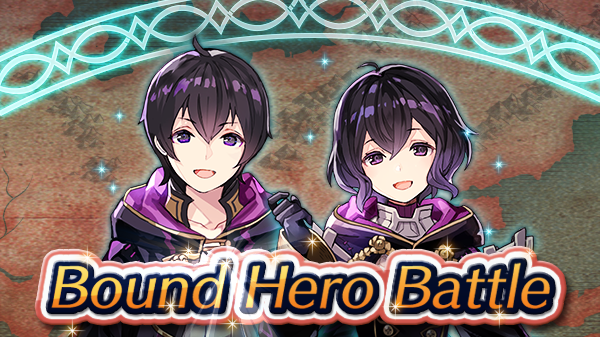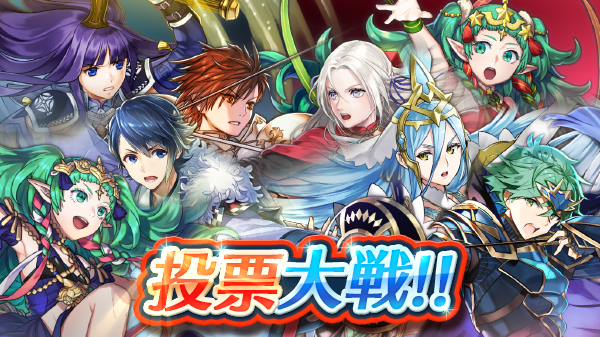 The latest voting gauntlet is almost at a close, with the Finals beginning soon. You can see this note from the FEH Team's Twitter:
Voting Gauntlet: AHR 2020 Finals starts Feb. 27, 11 PM PT! The winning Hero will be gifted to all players once the dust has settled. There's also a Voting Gauntlet Log-In Bonus from which you can receive up to 13 Orbs!
Additionally, Mjölnir's Strike has re-entered the Brace phase. Build structures and place allies on the map to impede the enemy onslaught. Earn rewards through participation, even if you did not play through previous phases.