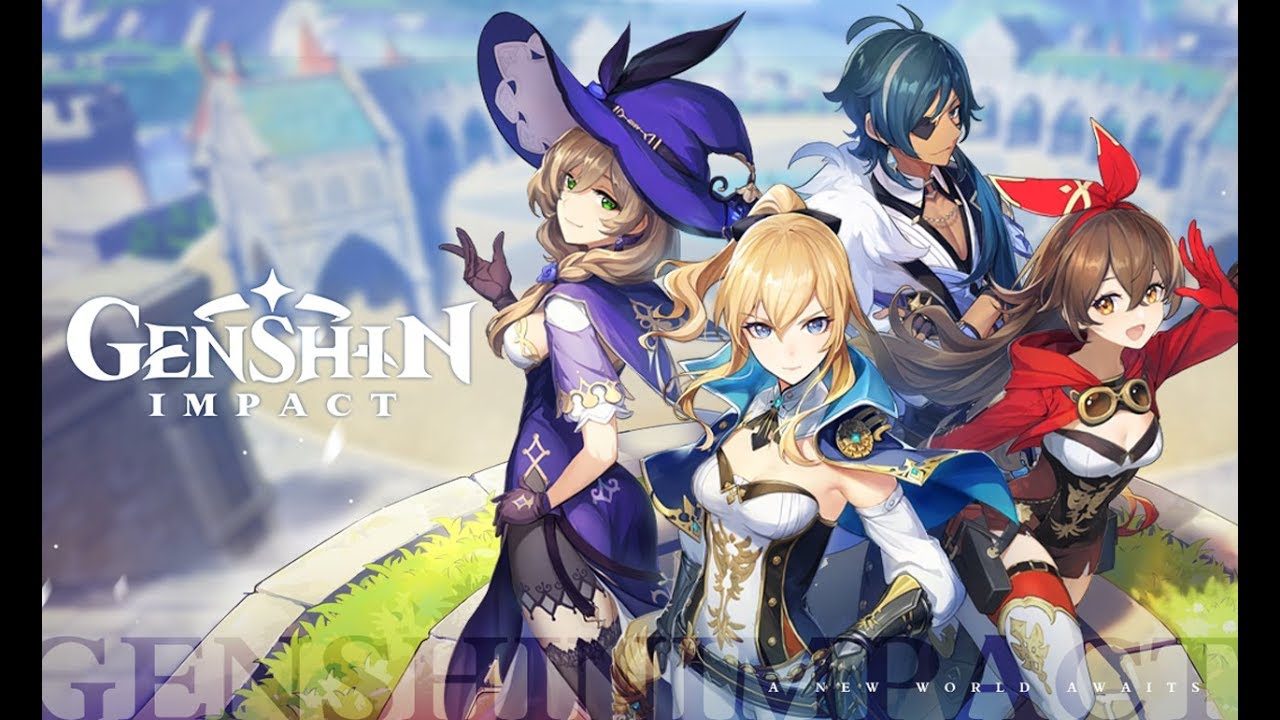 miHoYo today issued a new video for Genshin Impact in which musicians and staff from HOYO-MiX and the London Philharmonic Orchestra discuss creating and understanding the game's music. We have the video below.
Genshin Impact will be released on Switch sometime in the future, though a specific window has yet to be confirmed.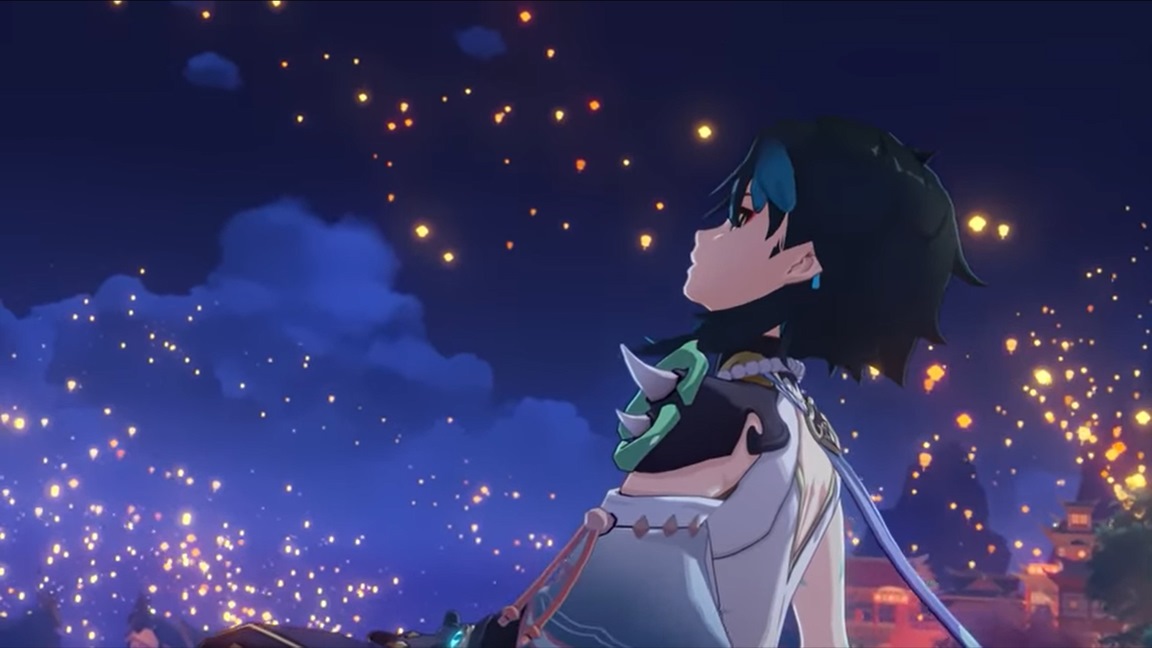 Developer miHoYo has shared a new "Lantern Rite" video for Genshin Impact, its open-world action-RPG showing the game's "Mingxiao Convergence" event. We have it below, but keep in mind that it's considered spoiler territory.
Genshin Impact will be out on Switch later in 2020.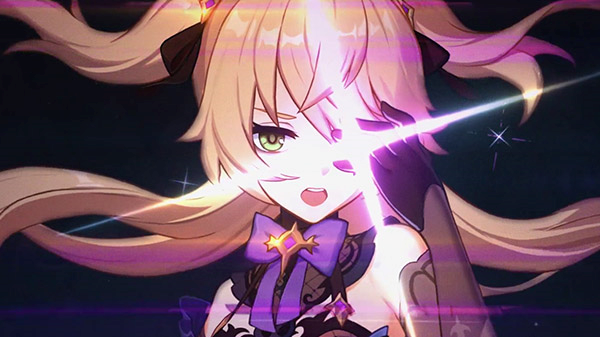 Fischl has been the character of focus this week from Genshin Impact developer miHoYo. After yesterday's story-focused trailer, today we have one detailing gameplay. Take a look at Fischl in action below: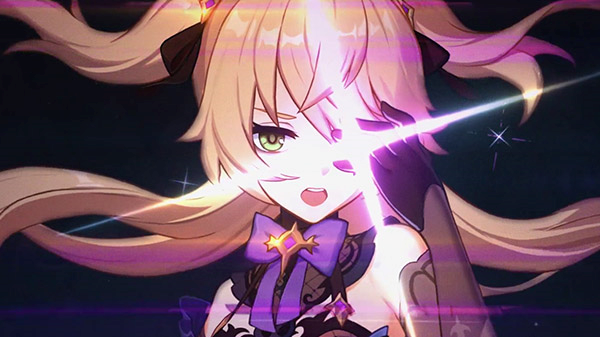 A new trailer has dropped from miHoYo, featuring the recently-revealed Fischl. Additionally, a swath of new screenshots have been released, showing off the beautiful world of Teyvat. Focusing on the Mondstadt and Lyiue regions this time, you can see the descriptions below, along with an image gallery at the bottom of this post: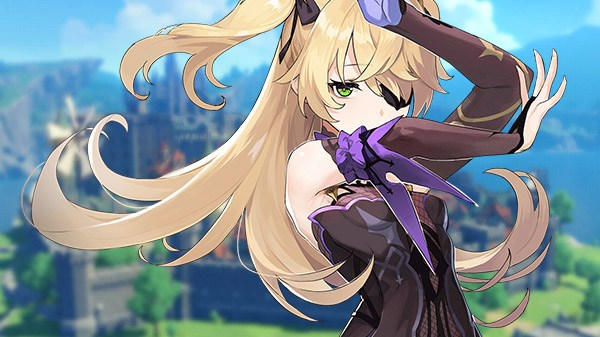 Another character has been introduced by miHoYo, with details about the character showing up on their forum. You can see the introduction below, as well of a couple of gifs of the character in action, courtesy of Gematsu: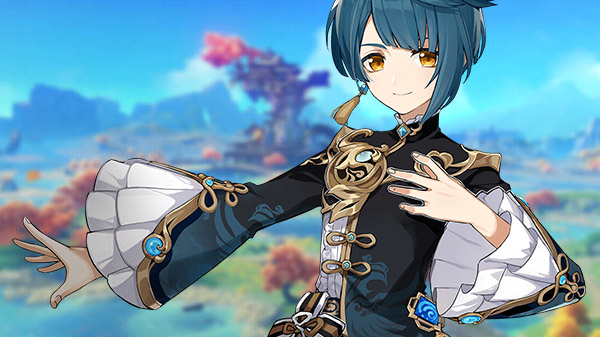 A new character from Genshin Impact, Liyue Harbor character Xingqiu, has had details released from miHoYo. You can check out the information below, along with a couple of gifs of the character in combat courtesy of Gematsu.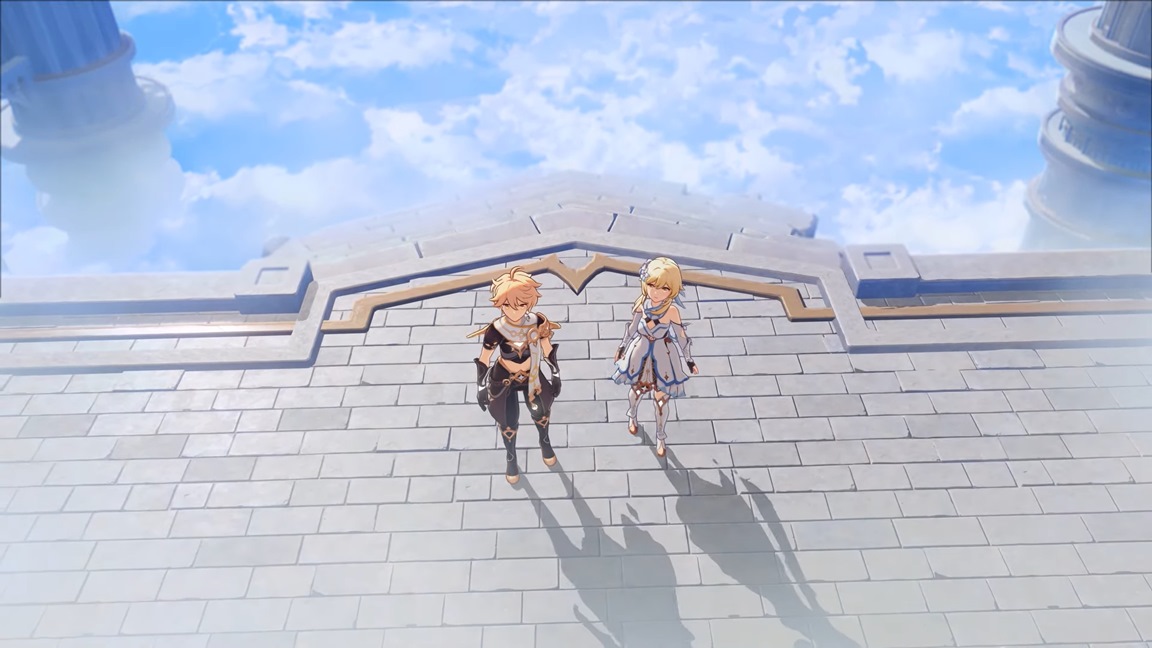 miHoYo has published the opening cutscene for Genshin Impact, its open-world action game. Have a look at the video below.
Genshin Impact launches on Switch in 2020.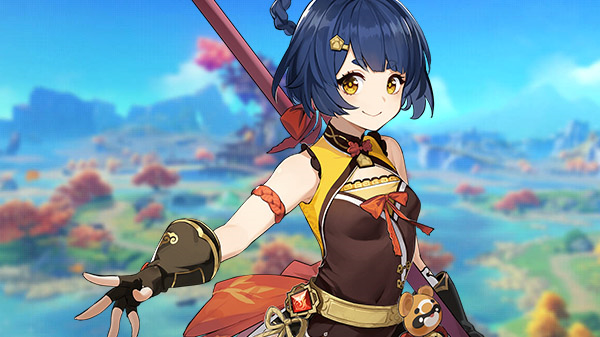 Developer miHoyo has posted new details about for Liyue Harbor character Xiangling. Check out the introduction below:
Xiangling (voiced by Ari Ozawa)

"Sit anywhere you like. I can make whatever you want, even if it's not on the menu!"

The Head Chef at the Wanmin Restaurant and also a waitress there, Xiangling is extremely passionate about cooking and excels at her signature hot and spicy dishes.

Though still young, Xiangling is a true master of the culinary arts with all the skills of a kitchen veteran. She enjoys a good reputation among the hearty eaters at Chihu Rock.

There's absolutely no need to be nervous if she wants you to sample her latest creation. It will not disappoint. Promise.

Liyue is home to two rival culinary traditions, conveniently named the "Li" and "Yue" styles. Foodies in Liyue are staunch supporters of one style or the other, and have long been embroiled in a bitter battle to prove the superiority of their style.

In this war waged by culinary snobs, ostentation is everything, flavor gets forgotten, and nothing is a simple matter of taste. Much to the consternation of Liyue's chefs, the Li vs. Yue debate eats up all of the region's rare cooking ingredients in the pursuit of ever-more-pretentious dishes.

Born into a restaurateur family, Xiangling inherited her fair share of this consternation. But she also chose to inherit the Wanmin Restaurant and become one of the few to push back against the status quo.

"Good food is good food, period!" Xiangling's mantra is an antidote to snobbery as she sets about creating her imaginative and unconventional dishes.

From a pinch of Mist Flower and a drop of Slime Condensate to a handful of unidentified flying insects and even hilichurls' wooden clubs, Xiangling is known to be somewhat adventurous with her choice of cooking ingredients.

Naturally, her unique approach leads to the occasional disastrous dish. But Xiangling never gives up, because of what her father has always said to her: "There are many secrets to cooking; the most important of which is passion."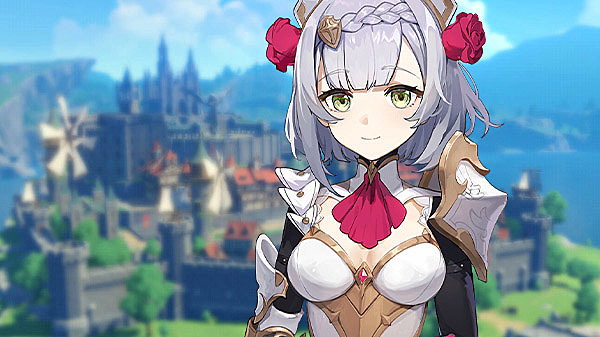 New character details have arrived for Noelle from Genshin Impact, coming surprisingly soon after the last reveal. Learn more below:
Noelle (voiced by ???)Chivalric Blossom
Maid of Favonius
Vision: Geo
Constellation: Parma Cordis
Genshin Impact

Many people in Mondstadt think there's something a little bit magical about Noelle: She seems to have the ability to be everywhere at once, and to do absolutely anything she sets her mind to.

Whether it's a Knights of Favonius dinner party, a winery banquet, or just an ordinary barbecue, Noelle is a whirlwind of helpfulness that will burst through your door at the first sign of a problem and whisk it away for you.

It's no wonder that people have taken to calling her the "Wondermaid."

But ask Noelle and she'll tell you there's nothing wondrous about the way she works, let alone magical. She just takes pride in her work and is constantly in pursuit of perfection.

"Nothing more, nothing less. Just as it should be, and not as it should not be."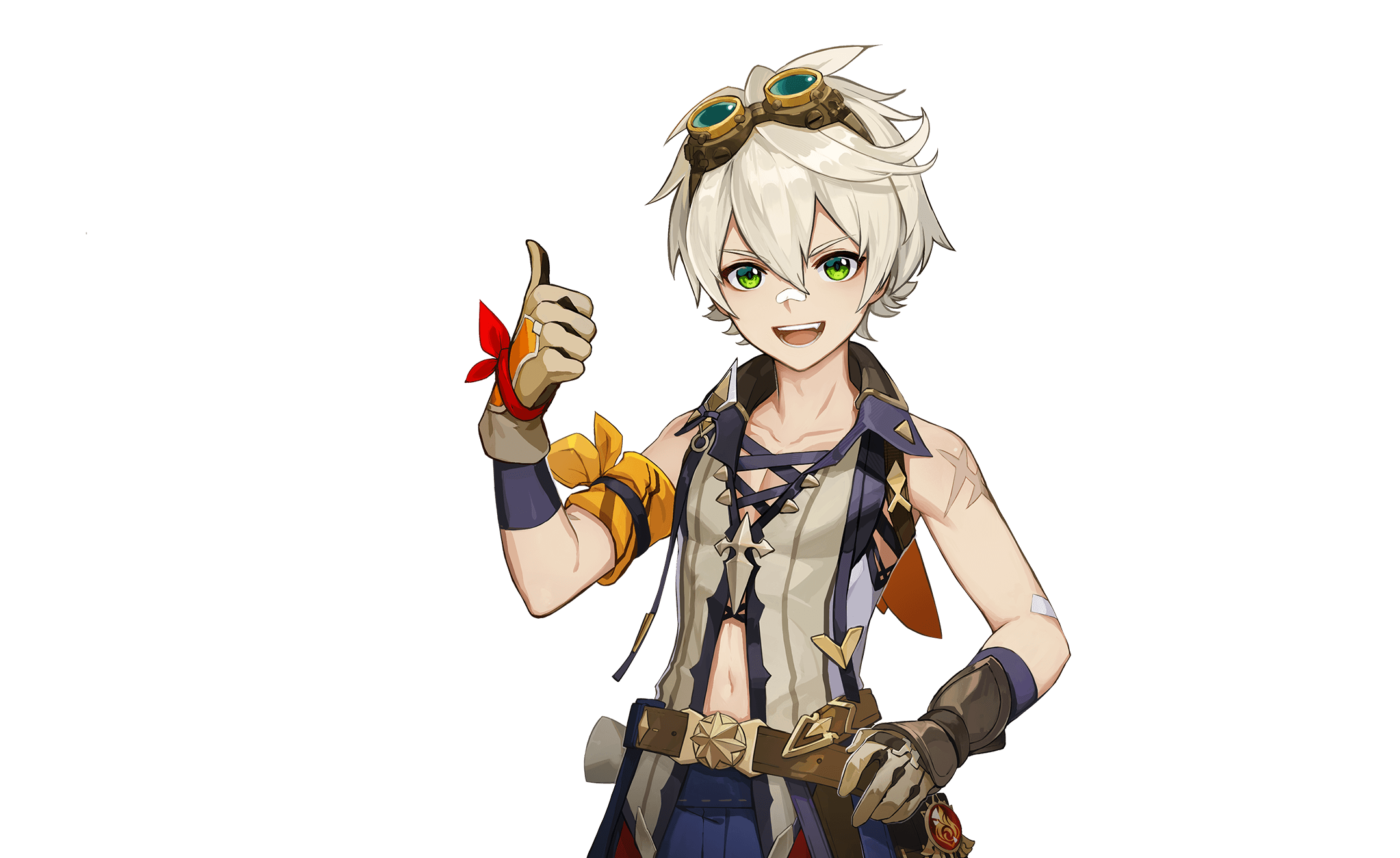 Genshin Impact has updated its official website, offering new details on Bennett, one of the characters in the game:
Bennett (voiced by Ryouta Ousaka)

"Weather's not bad today… Oh, crud! Now that I've said that, it's bound to rain."

The few young adventurers that the Mondstadt Adventurers' Guild has always find themselves tangled up in baffling bouts of bad luck.

He is the only active member of his own adventure group, known as "Benny's Adventure Team," after all the other members decided to "take leave" following a series of unfortunate incidents. As a result, the team is currently on the verge of being dissolved.

Being unable to break the poor boy's heart, Katheryne of the Adventurers' Guild has kept "Benny's Adventure Team" on the books, whilst also hiding from him the fact that all the other members have long since officially left the team.