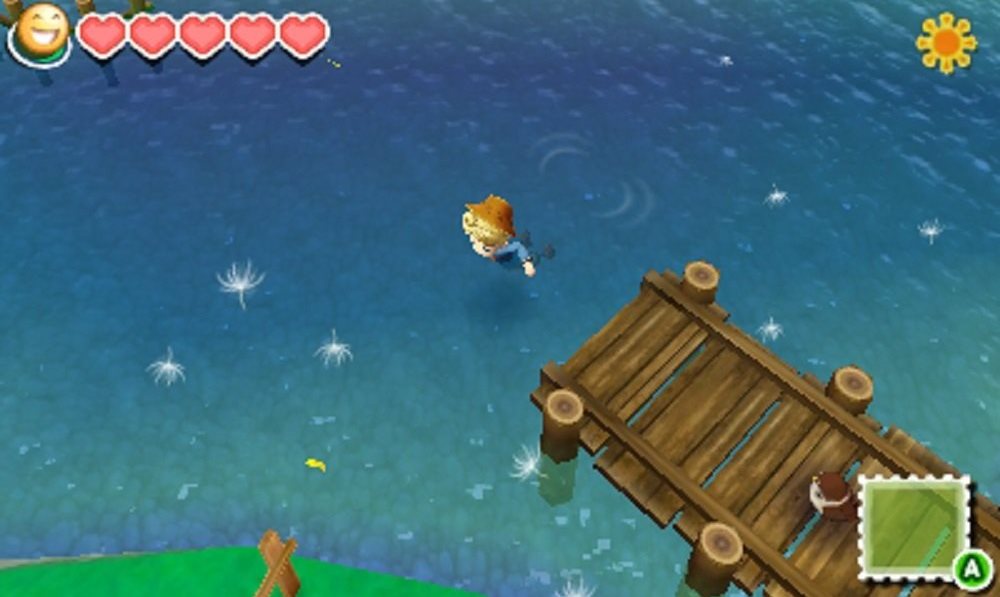 Harvest Moon: Connect to a New Land is off to a great start for Marvelous AQL. Media Create data reveals that the game sold 130,782 units in its first week in Japan, making it the biggest opening for a Harvest Moon title in recent years.
Harvest Moon: Connect to a New Land did better than its predecessor, Harvest Moon: A New Beginning, which sold 81,131 copies in its first week. Siliconera points out that Harvest Moon as well as Rune Factory have been growing since moving to 3DS.
Veterinary physician Nobuyuki Kanemaki from Azabu University consulted the ad above, created to promote the release of Harvest Moon: Connect to a New Land. Six Go-Pro cameras in total were used to pull off the full 360 degree view.
And we should probably point out this warning included just before the promo:
This video contains special footage that reproduces the field of view of various animals. These visuals may cause discomfort in some viewers. Small children and viewers who are easily susceptible to motion sickness or similar ailments should take caution when viewing.
Marvelous AQL has shared another round of new details and screenshots Harvest Moon: Connect to a New Land. This time around, we learn about five of the game's Harvest Sprites:
Mora:
– Easy-going
– A glutton; loves to eat and can often be seen with food in his mouth
– Often gets scolded by the other Harvest Sprite, Beth, when he steals a bite while she's cooking
Cust:
– Lives by the elements of hot-blooded, effort, and guts
– Cust always gives it everything he's got
– Very serious when it comes to not cutting corners
Torque:
– Always calm, composed, and is considered the smartest of the Harvest Sprites
– Knows a lot about everything thanks to studies to rumors about other people
– They even say that he's so well-informed, that there's nothing he doesn't know about the neighborhood
– Unlike Cust, Torque doesn't seem to have the physical capabilities to accomplish certain work
Flat:
– Honest, kind, and curious
– Takes good care of those around him
– Leader-type who likes going around looking for new buddies
– Likes rare things
– In charge of cleaning a certain spring
Beth:
– Gentle, relaxed, and ladylike
– Can be a bit of a klutz at times
– Always smiling
– You might catch her saying some rough things and shrugging it off with a smile
More Harvest Moon: Connect to a New Land screenshots and details have come to light covering two additional characters in the game. Continue on below for the new content.
Menou
– Animal-loving ranger girl
– Seems to know everything there is to know about safaris
– Active even though she may look like an average cut girl
– Can easily wander into dangerous territory without thinking twice
– Often hurts herself and has numerous scratches and light wounds on her body to show for it
– Has a nice personality, one has yet to see her upset
Nadi
– Landscaper
– Speaks bluntly
– Travels around the world on his own to do pruning and gardening work
– When it comes to work, he's very serious and thorough
– He might be a little harsh when it comes to words, but he also has his sensitive side
– Can occasionally have his feelings hurt rather easily
– Will sometimes feel bad and dwell on his blunt words after hurting another person's feelings