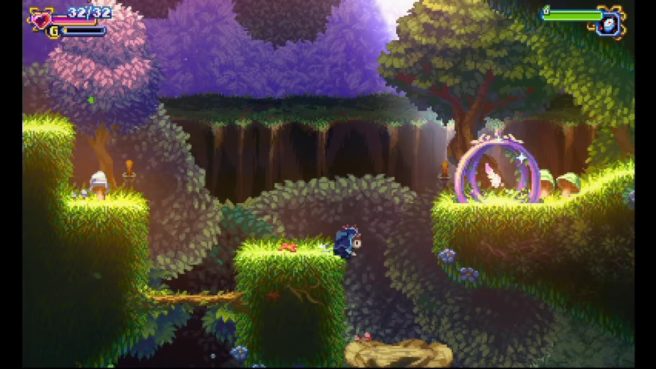 A new Heart Forth, Alicia video went live on Thursday that shows off the latest alpha gameplay. Below you can see what combat and exploration looks like in the game.
The developer of Heart Forth, Alicia has also said that the project remains on track for Wii U. We'll be getting it next year at some point.
The Kickstarter for Heart Forth, Alicia now includes stretch goals for potential Wii U and 3DS versions. We'll see the game on Nintendo's home console if funds hit $200,000, and if donations reach $245,000, it'll be on Nintendo's handheld as well. Both versions are realistic possibilities, as the Kickstarter has already reached $164,000 in donations with about two weeks remaining.
Check out the Kickstarter page for Heart Forth, Alicia here. It's a pretty neat-looking '90s-inspired Metroidvania RPG.
Thanks to Spookoyo for the tip.