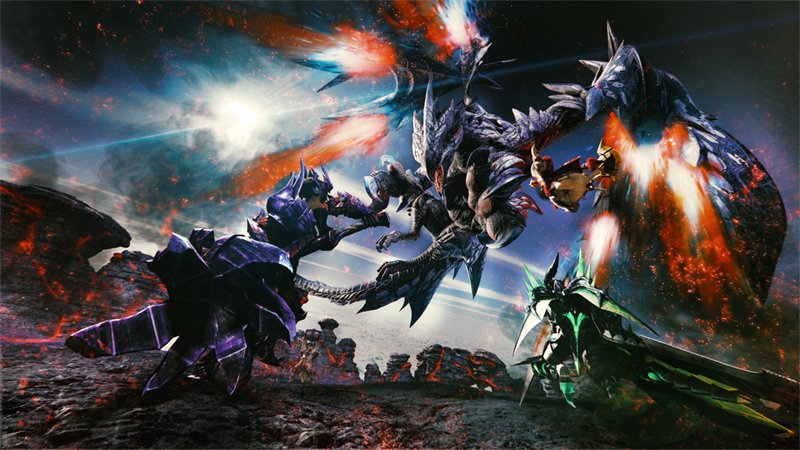 The release date of Monster Hunter XX in Japan is fast approaching – in fact, it's out this Saturday. Famitsu magazine did one last big feature on the game before its release, and while most of it is recapping old info, there are a couple of new pieces of info in there as well. Adam "Gaijinhunter" Evanko has kindly translated the new stuff.
First up, if you own save data from Monster Hunter Generations (presumably only the Japanese version), you can partially transfer that over to Monster Hunter XX. Here's what will be carried over:
Story progress
Hunter rank up to rank 8 (you get to keep titles from higher ranks)
Name and looks of your character, although you are given the option of changing them once during the transfer process
All weapons, pieces of armor, items, palicoes, money
The "cleared" status for normal quests
And here's what's NOT carried over:
Everything that was in progress when you transferred, such as Hunters for hire currently out
UI settings and filters
Guild Card settings
Play time
Event quests and challenge quests
Famitsu also shared some information about two important breakthrough quests – you will want to hunt Congalala to access the high rank village and Diabolos to reach G rank.
There will also be a feature that lets you turn a max rank weapon into a G rank weapon, though further details weren't mentioned.
Finally, a new feature will allow you to have convenient items such as pickaxes and rations delivered to you while you're out on a quest. Also, the previously announced Sailor Moon collaboration will be available starting March 24th.
Head past the break for some screenshots that show off these new features, including the one that lets you keep the stats of gear while changing its appearance: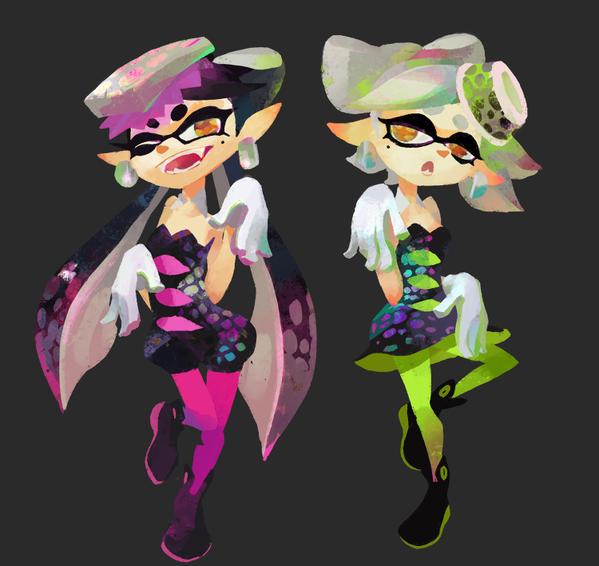 Taiko no Tatsujin has regularly appeared on dedicated game systems, but it also has various versions in arcades. Yesterday, the new Taiko no Tatsujin: Yellow Version was released in Japan, and it even features a song from Splatoon – specifically Calamari Inkantation from the Squid Sisters.
Here's a look: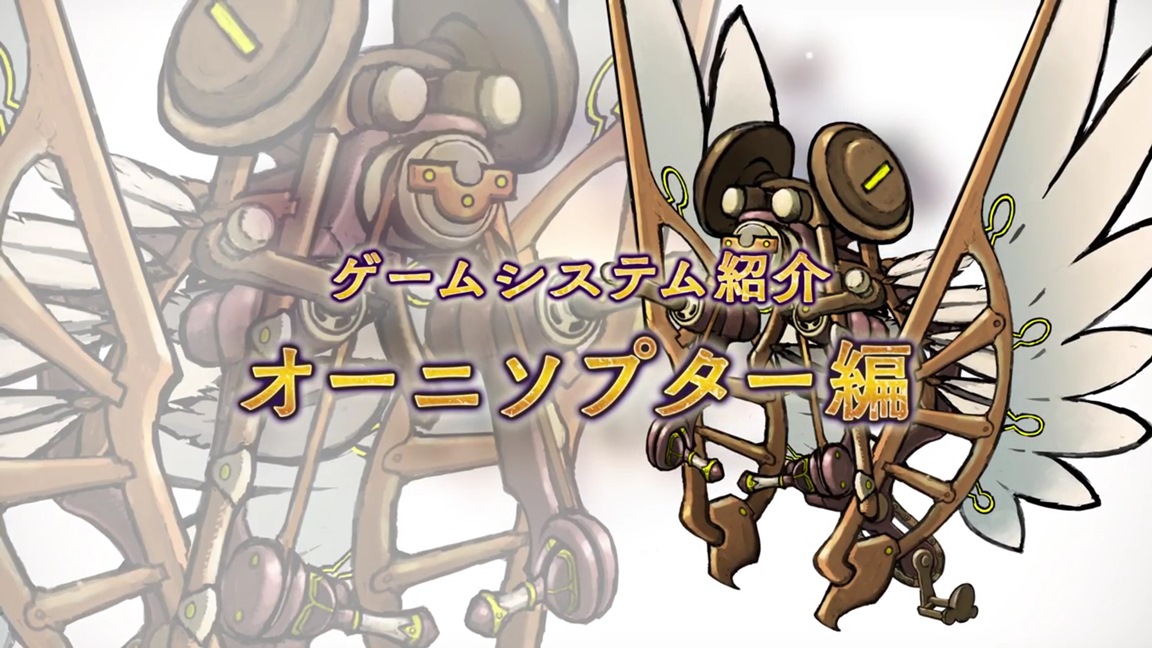 FuRyu has yet another video up for The Alliance Alive showing the Ornithopter, one of the vehicles in the game. Have a look at it below.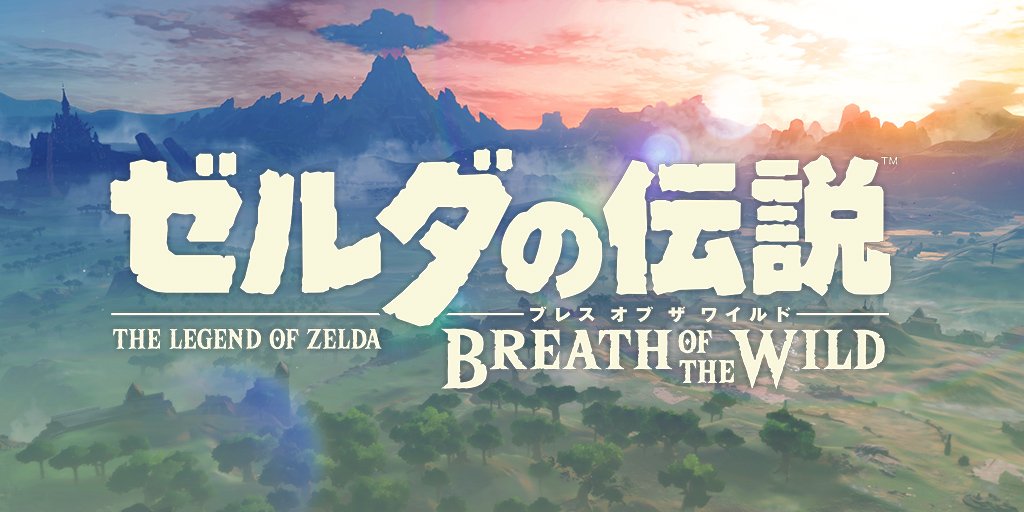 The latest Japanese hardware sales from Media Create are as follows:
Switch – 61,998
PS4 – 28,902
New 3DS LL – 18,360
Vita – 8,398
PS4 Pro – 6,398
2DS – 4,094
New 3DS – 1,227
PS3 – 639
Wii U – 430
Xbox One – 117
For comparison's sake, here are the hardware numbers from last week:
Switch – 329,152
PS4 – 31,065
New 3DS LL – 18,433
Vita – 9,889
PS4 Pro – 6,742
2DS – 4,147
New 3DS – 1,268
PS3 – 615
Wii U – 565
Xbox One – 147
And here are the software charts: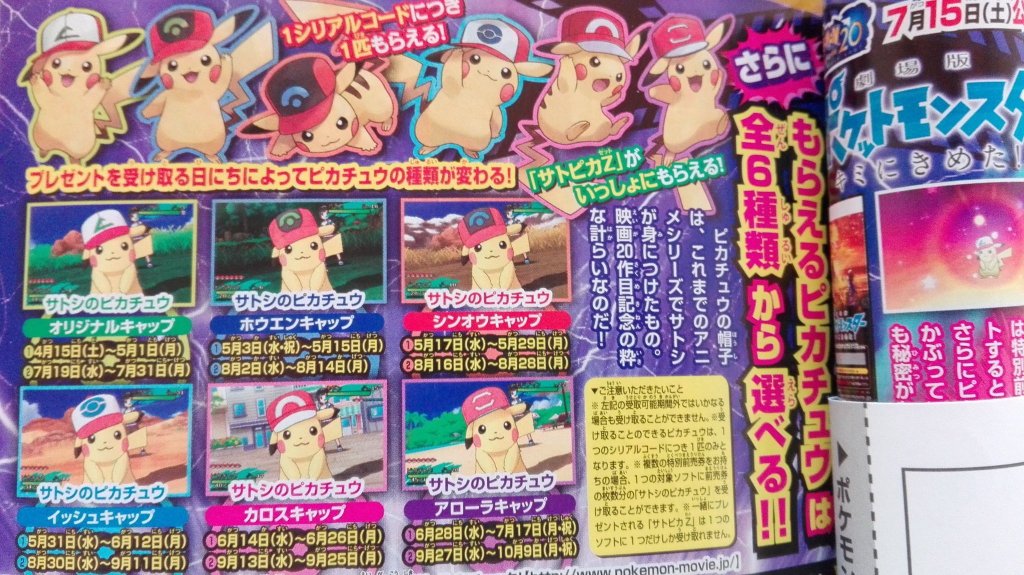 Japan is set to get a special hat-wearing Ash Pikachu in May, with different hats depending on when you redeem your code. Now, details have released about the differences between the Pikachu, and Serebii has translated the details.
While each Pikachu comes in a Poke Ball, has Static as its ability, and is holding a Pikashunium, the different versions have different levels and movesets, as follows:
Original Cap – Level 1 – Thunderbolt, Quick Attack, Thunder, Agility
Hoenn Cap – Level 6 – Thunderbolt, Quick Attack, Thunder, Iron Tail
Sinnoh Cap – Level 10 – Thunderbolt, Quick Attack, Iron Tail, Volt Tackle
Unova Cap – Level 14 – Thunderbolt, Quick Attack, Iron Tail, Volt Tackle
Kalos Cap – Level 17 – Thunderbolt, Quick Attack, Iron Tail, Electro Ball
Alola Cap – Level 20 – Thunderbolt, Quick Attack, Iron Tail, Electro Ball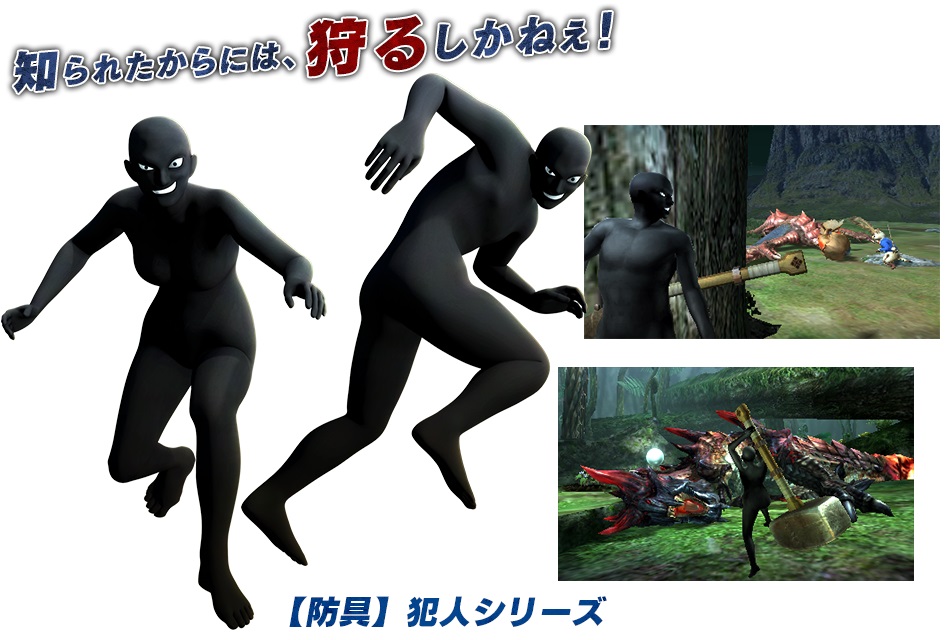 With just days to go before Monster Hunter XX comes out in Japan, Capcom continues to roll out collaborations. The latest one ties into the manga Detective Conan.
Like other collaborations, this one will offer a quest as well. Players can earn armor in the style of Detective Conan's "Shadow Person" upon completion.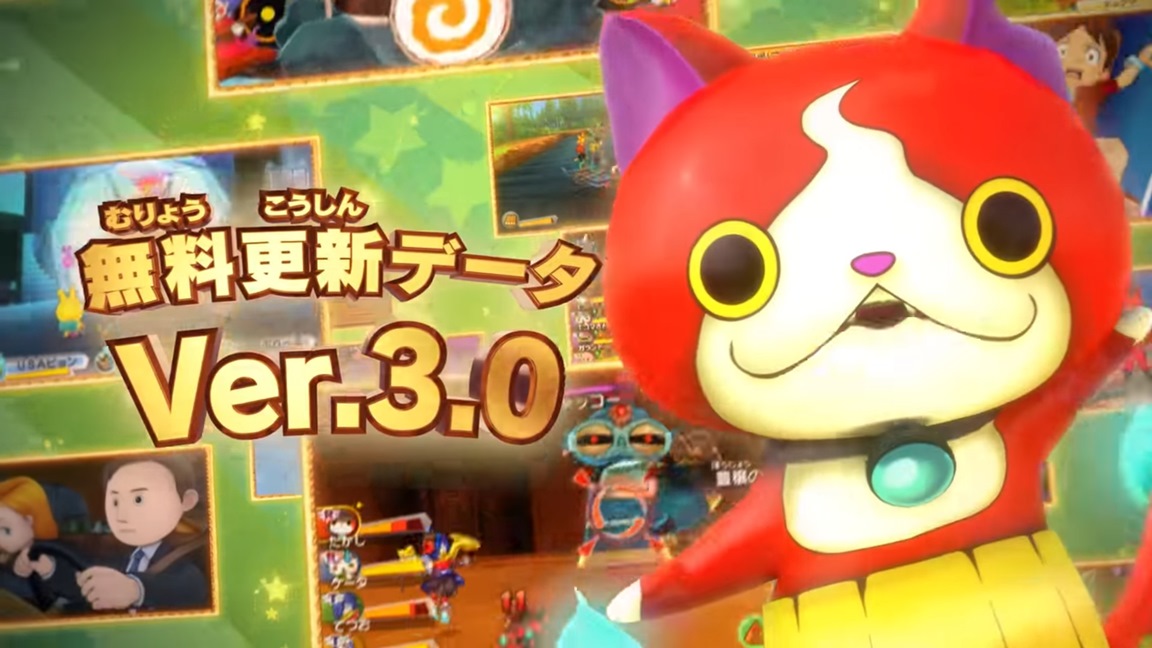 Level-5 is finishing up another big update for Yo-kai Watch 3. First details were shared today about version 3.0, which launches in Japan this spring.
Gematsu provides the following information:
– New Enma – Each version of the game will add a new Enma
– Yo-kai Watch 3: Sushi – Taiyoushin Enma
– Yo-kai Watch 3: Tempura – Jikuushin Enma
– Yo-kai Watch 3: Sukiyaki – Ankokushin Enma
– New quests
– Quests include befriending KJ and Fubuki-chan
– Each version of the game will add exclusive new yo-kai that can be obtained
– Yo-kai Watch 3: Sushi – Isononami
– Yo-kai Watch 3: Tempura – Yamaokami
– Yo-kai Watch 3: Sukiyaki – Tsukinoyami
– New yo-kai in every version, including Agyou, Onmoraki, Chouchin Obake, Gosu, Ungyou, Doubyoushi, and Mesu
– New Dungeon and Guardians for Busters Treasure Mode
– A new Yo-kai World-like, onsen-esque dungeon had been added to Busters Treasure mode, as well as new Guardian Anahori Mogzou
– Bushiou and Captain Thunder will also appear as Guardians
– Kemamoto and Nagisaki have been added to the RPG parts
– You can ride a helicopter, explore a peaceful mountain village, and discover yo-kai
– Fish at the port town Nagisaki
A trailer for Yo-kai Watch version 3.0 is below. A couple of commercial are past the break.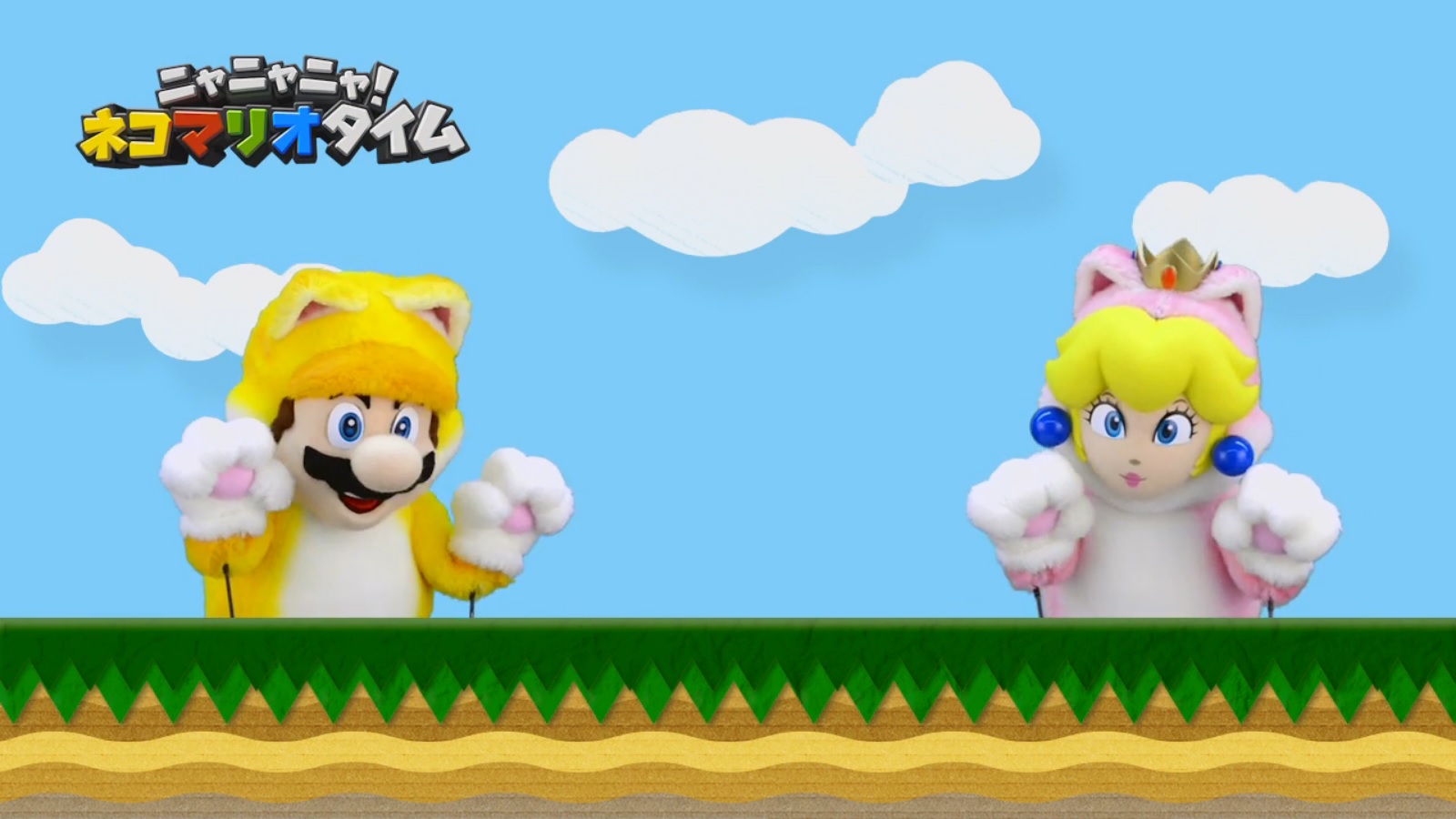 The latest episode of Nintendo's Japanese show Nyannyan Neko Mario Time has now gone live. We've included it below.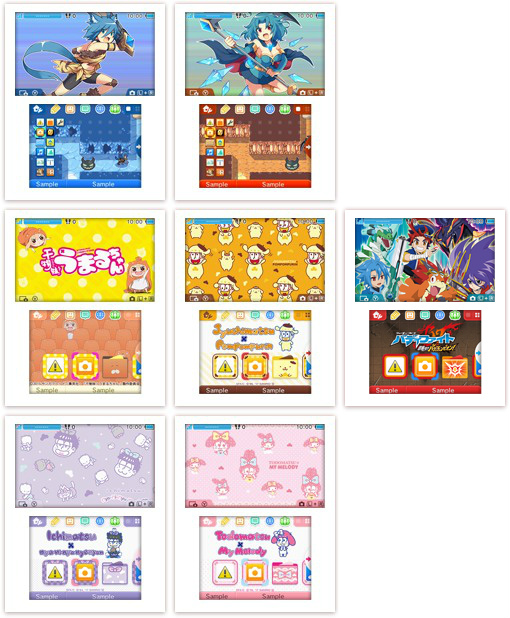 A few new 3DS themes are out now in Japan. Here's the lineup:
Brave Dungeon (x2) – 100 yen each
Himouto! Umaru-chan – 250 yen
Todomatsu × My Melody – 200 yen
Jyushimatsu x Pompompurin – 200 yen
Ichimatsu x Nya Ni Nyu Nye Nyon – 200 yen
Future Card Buddyfight Mezase! Buddy Champion! – 200 yen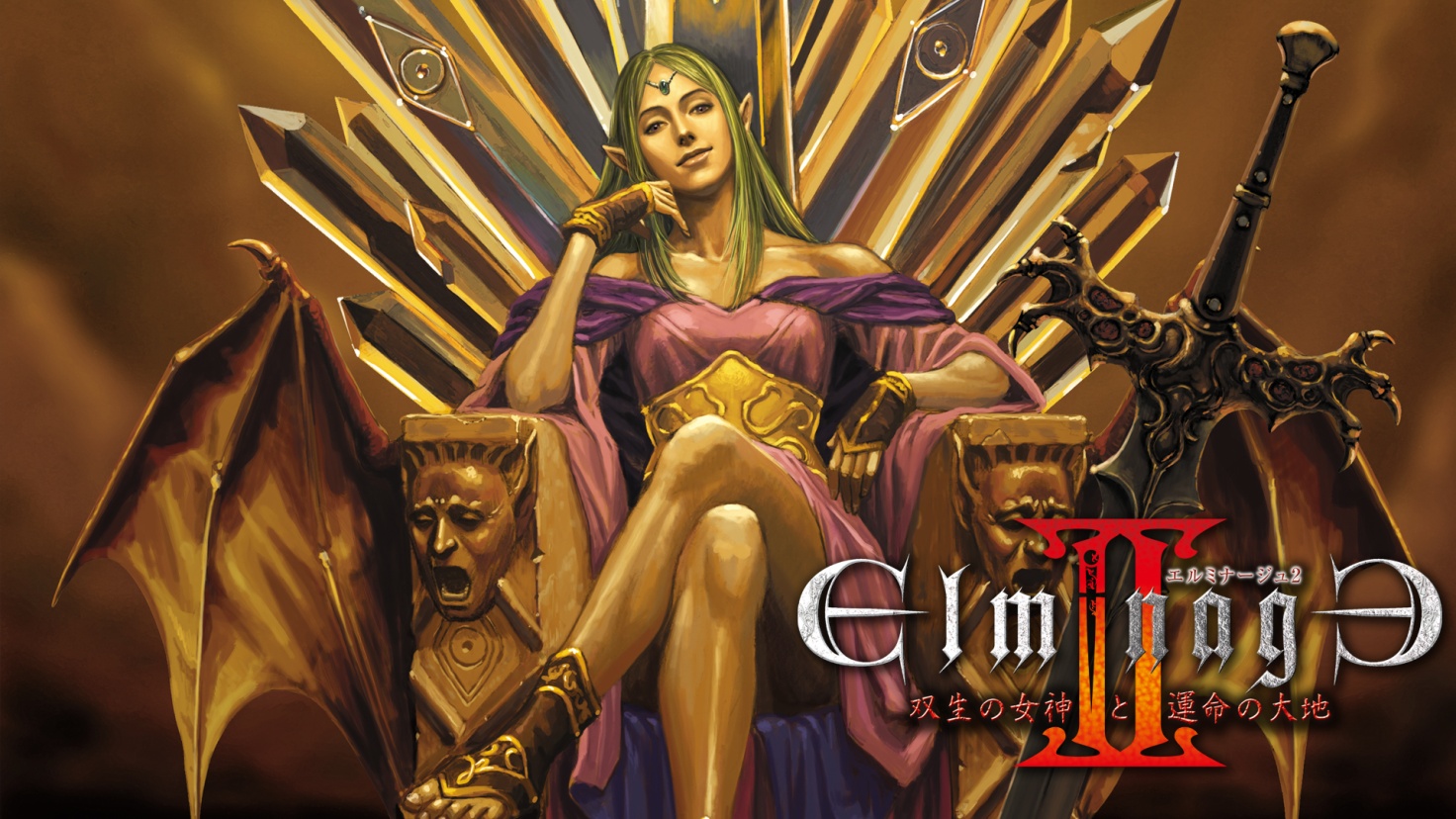 One new title is coming to the Japanese eShop on March 22. Here's a look at the upcoming digital download schedule:
3DS Download
Elminage II – 2,500 yen