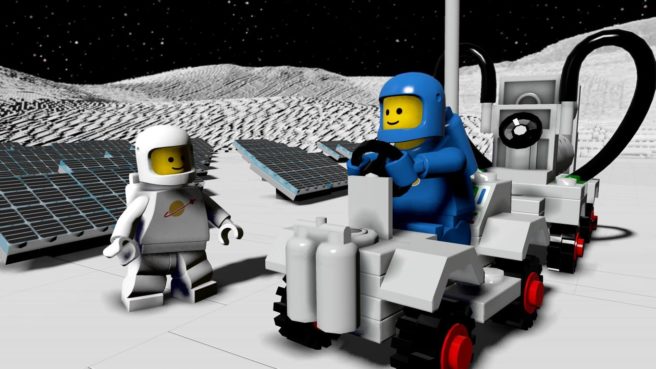 Alongside the actual launch of LEGO Worlds this week, Warner Bros. has also released the Classic Space DLC on Nintendo's console. Get a look at some footage below.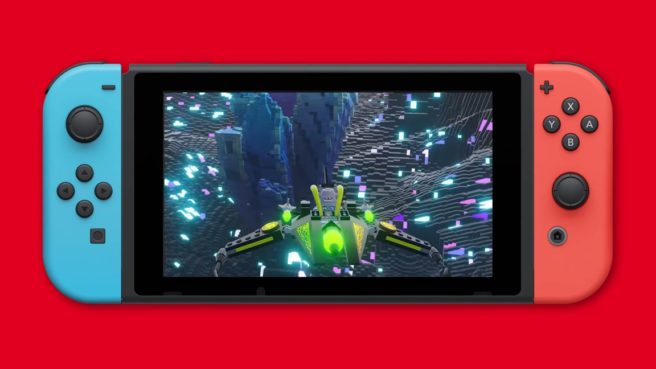 LEGO Worlds is out today on Switch. Warner Bros. has published the official launch trailer, available for viewing below.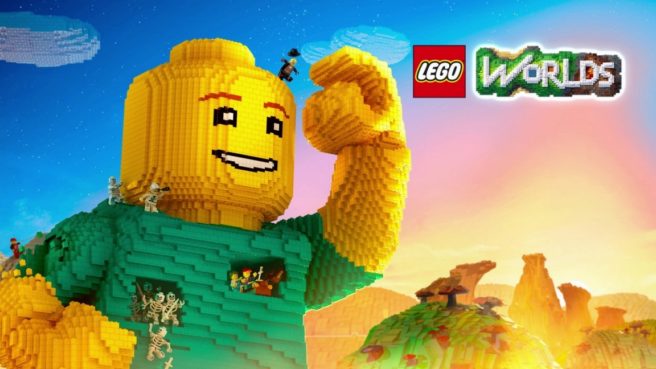 Ahead of LEGO Worlds' launch on Switch tomorrow, a lengthy gameplay video has come in showing 22 minutes of footage. Watch it below.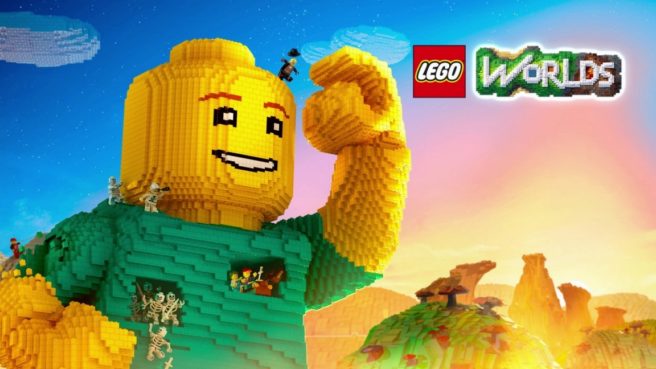 The lineup of LEGO games on Switch is expanding next week with LEGO Worlds. Warner Bros. is publishing the game on September 5.
If you plan on downloading the game, you'll need 2.0GB of space, according to an eShop listing. You can also purchase a physical copy from retailers as well.
Source: Switch eShop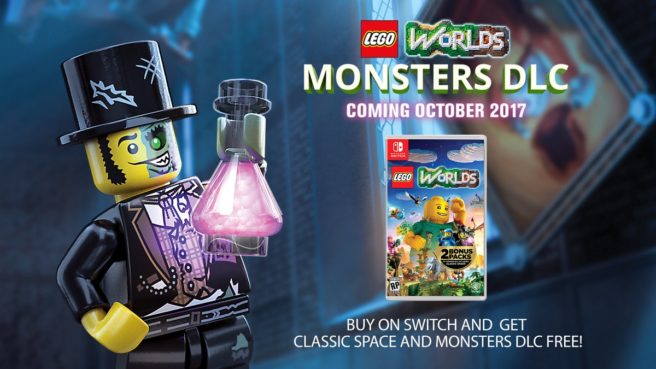 The physical version of LEGO Worlds on Switch will offer two pieces of DLC. We previously heard about the Classic Space Pack. Today, Warner Bros. confirmed that "Monsters" is the other DLC.
Here are a few details:
The Monsters Pack adds Monster Town, a peculiar place full of scary quests, terrifying creatures, haunted houses and ghastly vehicles sure to send chills down players' spines. In Monster Town, Halloween is celebrated every day! But delinquent zombies are taking their trick-or-treating a bit too seriously. Players must use their LEGO brick building skills to repair the damage and scare away the zombies with tricks of their own.
LEGO Worlds is due out for Switch on September 5 in North America and September 8 in Europe. The Monsters DLC will begin distribution in October along with other platforms. For the digital version of LEGO Worlds, the game will be priced a bit cheaper, but the DLC will be sold separately.
Source: Warner Bros. Interactive PR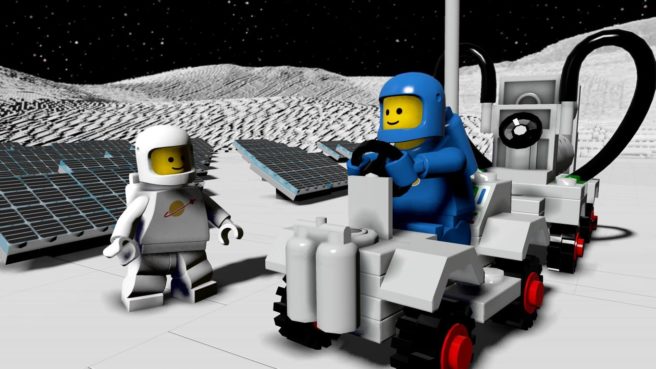 Thanks to Kotaku, we have a good look at the Classic Space Pack that will be offered in LEGO Worlds when it comes to Switch. Check out the gameplay below.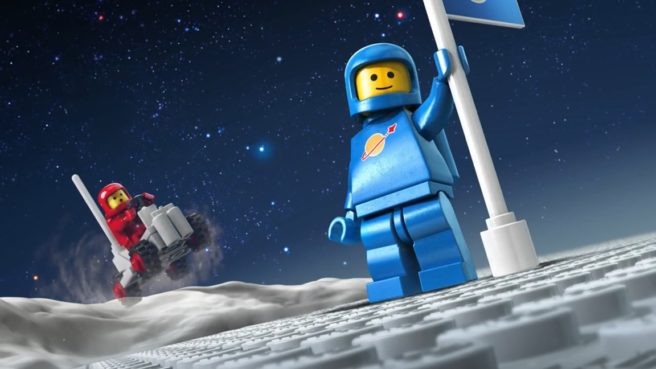 Warner Bros. prepared a new trailer for the Classic Space Pack in LEGO Worlds. When the game comes to Switch, those who purchase the physical version will receive the DLC for free. View today's trailer below.