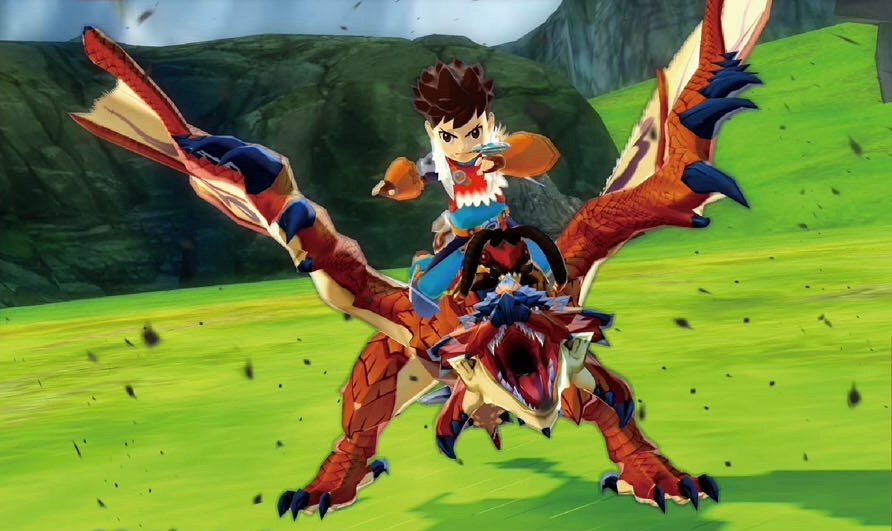 Monster Hunter Stories got a big update in last week's Famitsu. The magazine provided us with a first look at three new amiibo, plus new details on aspects like characters and areas. Famitsu also has a few details on another system in the RPG.
As previously mentioned, Monster Hunter Stories includes the Transmission Ritual. By using this, players can cross-breed two monsters to awaken a monster's stats.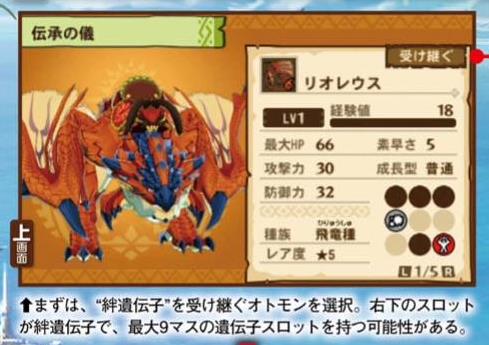 First of all, pick the Otomon you'd like to have inherit bond DNA. Up to nine bond DNA slots are available and are show at the bottom right.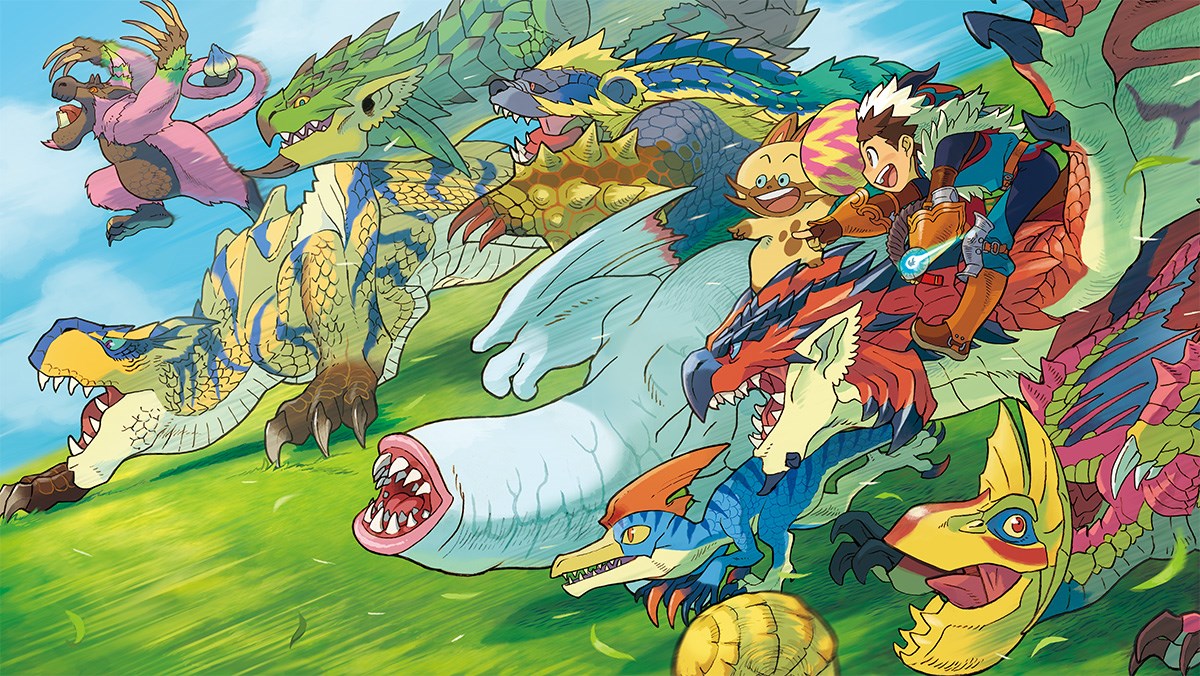 Three new videos are in for Monster Hunter Stories. Get a look at a brief new trailer for Zinogre below as well as a commercial.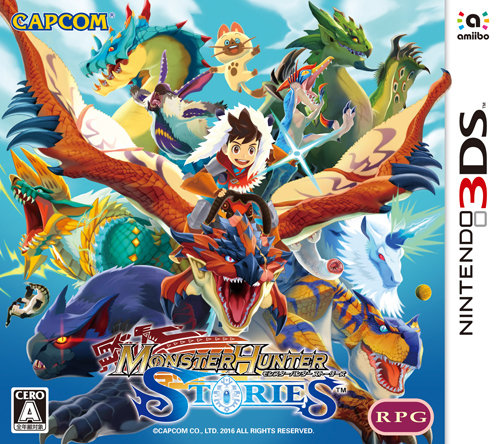 A new set of screenshots have been published for Capcom's Monster Hunter Stories. Take a look at the latest images below.

News out of Famitsu this week revealed three new amiibo for Monster Hunter Stories. Capcom has now followed up with an official announcement, giving us a better look at the figures. We have an image of Qurupeco with Dan-senpai, Barioth with Ayuria, and Rathian with Cheval above.
Aside from that, Capcom unleashed a new set of screenshots and art showing new elements from the latest Famitsu coverage. We've posted the images below. If you missed our translation of Famitsu's article, head on over here for an explanation of what's new.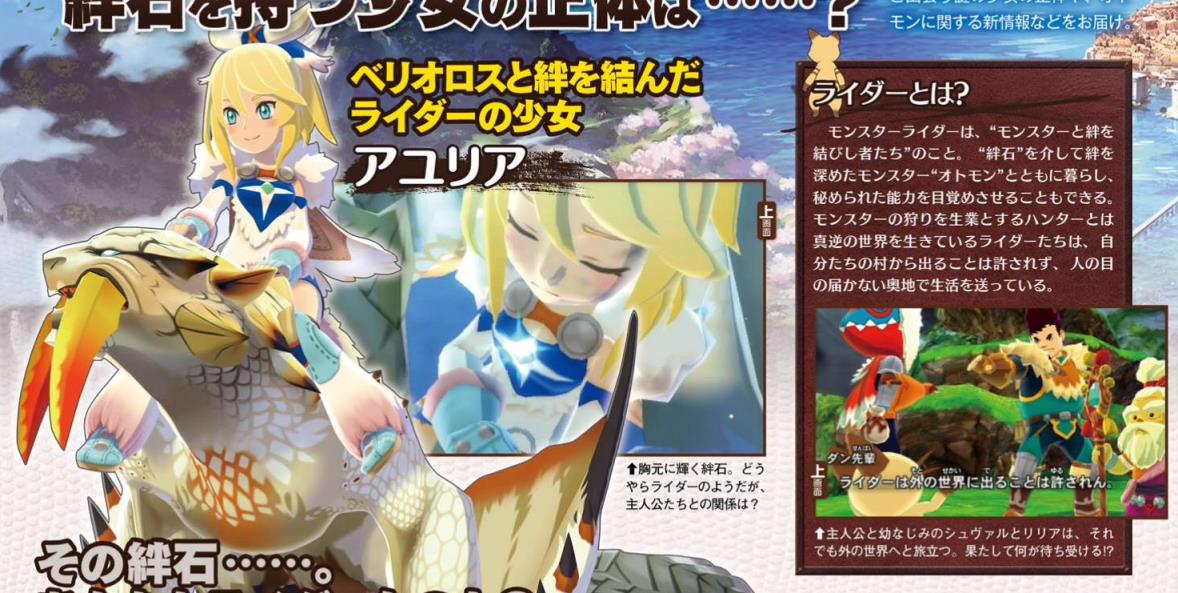 This week's Famitsu has a sizable update on Monster Hunter Generations. The magazine introduces a new character, Otomon, and areas.
Ayuria is a rider who was born in a different village from the protagonist. She has an Otomon Barioth which she gave a nickname Hyouga. During her journey, she meets with the protagonist.
Hyouga is a rare Otomon that can listen to its Rider's mind. It's also reported that despite both being Riders, Ayuria and the protagonist have conflicting ways of thinking.
Newly confirmed Otomon are as follows: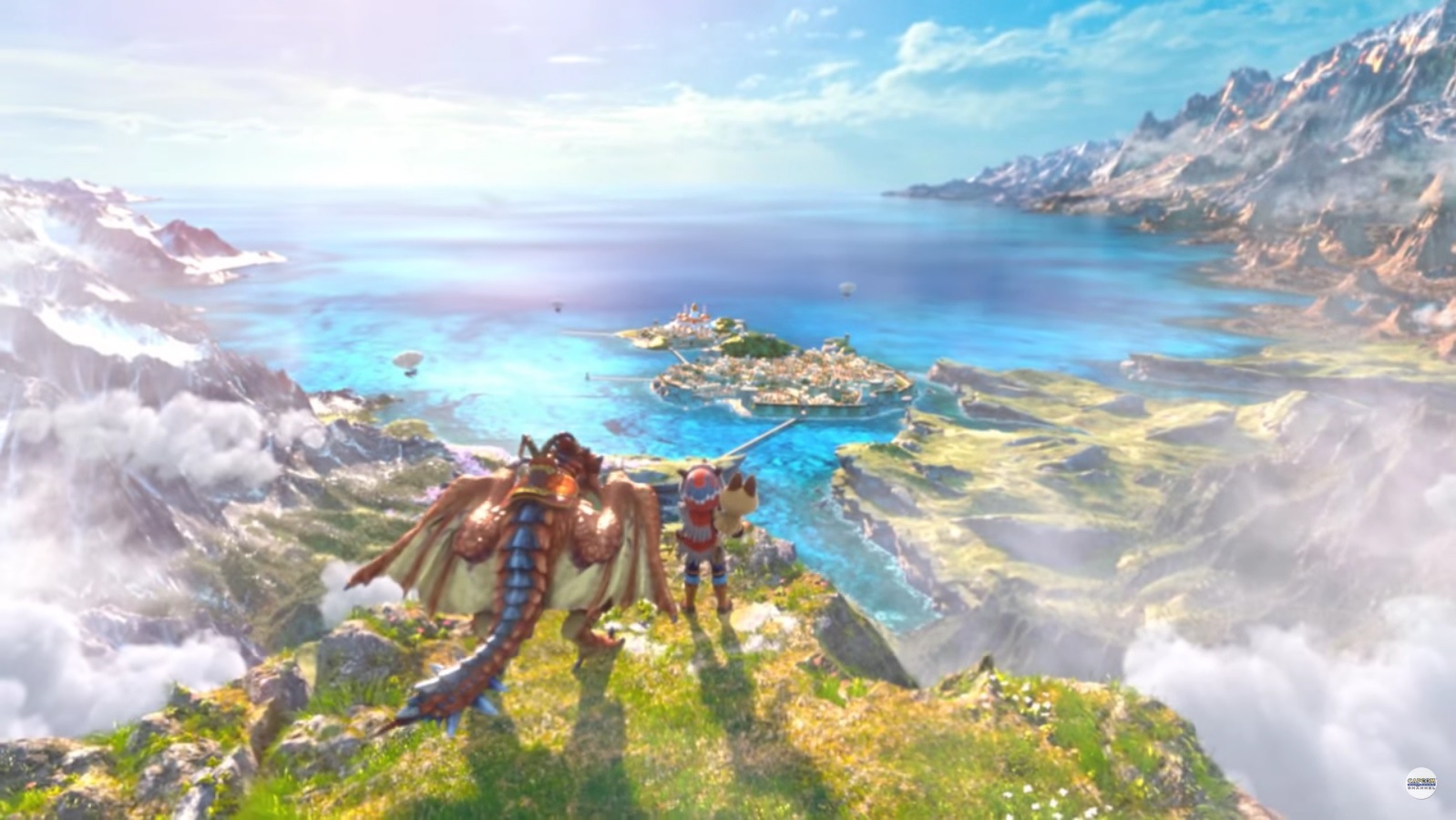 It's a busy time for Monster Hunter Stories coverage. Aside from Famitsu's article which has new details about the game (including new amiibo), Capcom also showed the game off during its web show earlier today. Find the full recording below.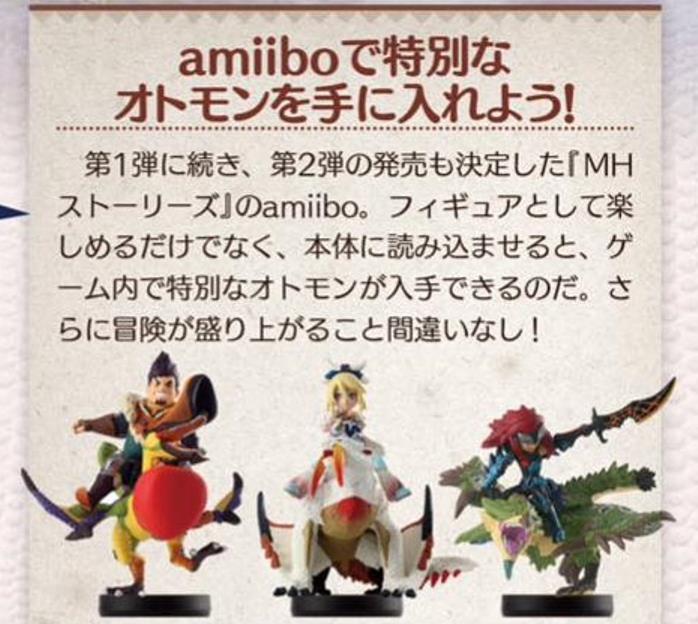 When Capcom announced the Japanese release date for Monster Hunter Stories at the end of May, the company also unveiled a few amiibo for the game. Fans will be able to pick up three figures at launch: the Rathalos with male and female options as well as Nabiru. Those aren't the only ones on the way though.
This week, Famitsu has shown a first look at three more Monster Hunter Stories amiibo. From left to right in the image above:
– Qurupeco and Dan-senpai
– Barioth (nicknamed Hyouga) and Ayuria
– Rathian and Cheval
These new amiibo are planned for release on December 8 for 1,800 yen each. As with the first batch, scanning them will let you unlock special Otomons.
We'll have more from Famitsu's Monster Hunter Stories coverage soon.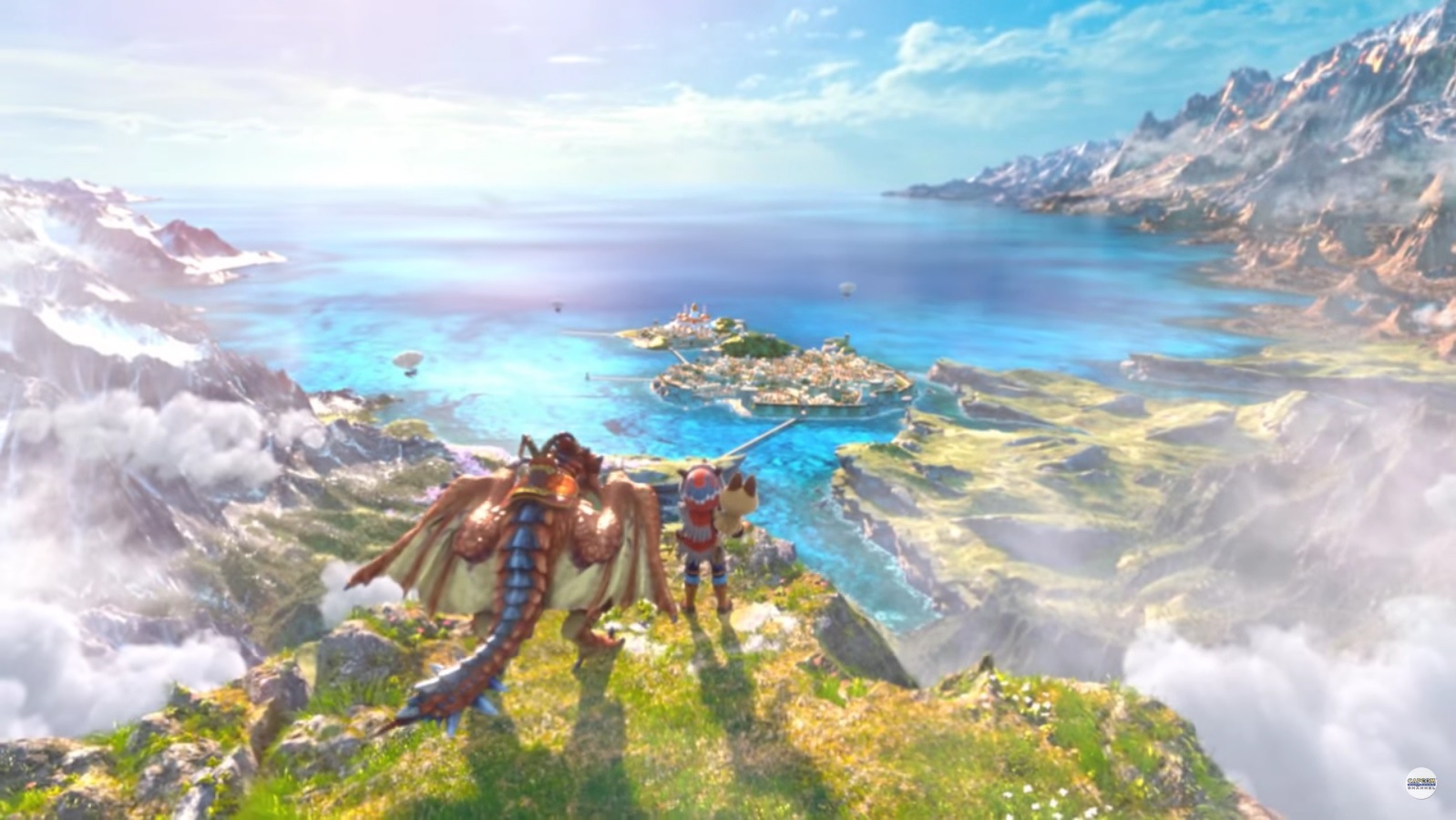 Last week, Famitsu published an article on Monster Hunter Stories. It included an interview with Ryozo Tsujimoto, producer of the series.
There was quite a bit discussed during the interview. Tsujimoto talked about things like the world, systems, how long it'll take to complete Monster Hunter Stories, and the brand new amiibo. That's in addition to a few other topics like the anime.
We've gone ahead and translated Famitsu's interview with Tsujimoto. Head past the break to read it in full.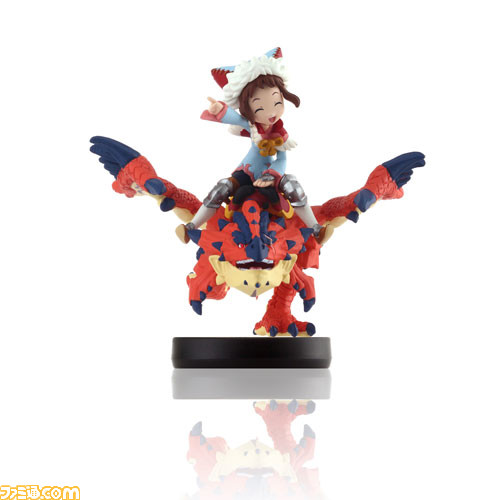 The eCapcom store is now taking pre-orders for a limited edition version of Monster Hunter Stories. It'll include a copy of the game, 24-page book featuring art, developer messages, and other items, a soundtrack selection CD, a Kizuna Stone necklace, and special box.
Aside from that, we also have the first official images of the Monster Hunter Stories amiibo, including the new diorama. Find those shots along with a look at the limited edition below.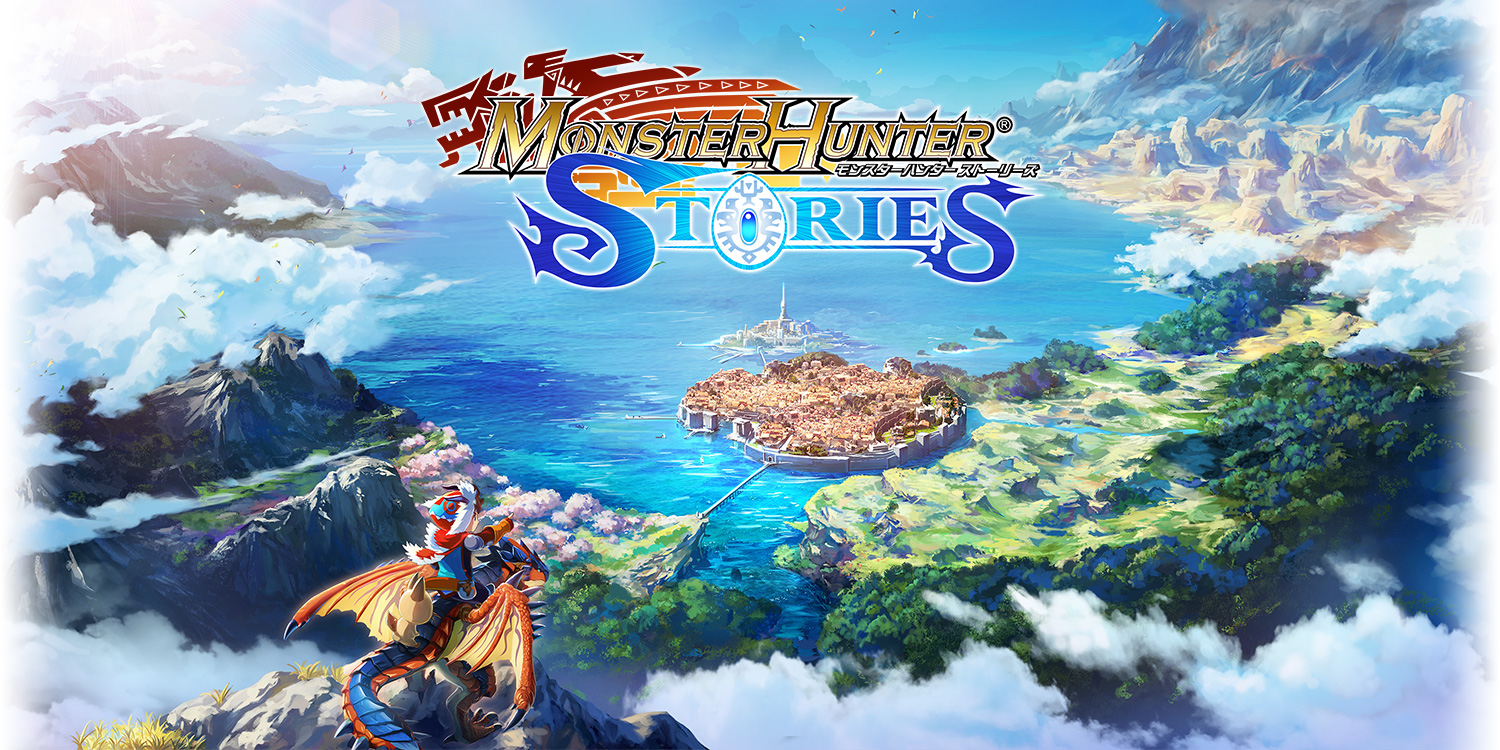 Siliconera has translated a massive amount of information about Monster Hunter Stories from the game's appearance on Capcom TV earlier today. We've rounded up the tidbits below, though be sure to check out the original report here as well.
World Background, First Ten Minutes, and Character Customization
– Monster Hunter Stories and Monster Hunter share the same world
– Once again, the story involves people who learned to develop bonds with monsters
– Riders never had reason to venture into the hunter's world until a growing darkness pushes itself into their village
– Game begins as the three friends Lilia (female rider), Shuval (possible rival), and the protagonist head to the mysterious woods to search for Wyvern Eggs
– Lilia mocks Shuval for being a scaredy-cat
– Language used is the same as other Monster Hunter games
– Tsujimoto joked that the voice actors understand the language and they even own a dictionary detailing the Monster Hunter lexicon
– Customize your character when the group finds an egg
– Lilia mentions that you have to introduce yourself to the soon-to-by Myvern before it hatches
– Customize your facial expression, mouth, hair, eyes, eye/hair color, skin tone, and voice
– Voice 1 is the voice actor from the game's accompanying anime
– A baby Rathalos hatches from the egg
– It then lunges at Shuval, but instead nuzzles with the main character
– Next your return to the village
– Dan gives a stern lecture
– Dan: the riders' overseer of sorts
– See the village elder, who reconsiders punishment after discovering you've made a bond with a Myvern
– A village horn sounds to signal that a monster is attacking
– A Nargacuga attacks the rider village, crushing Shuval's home and supposedly killing his mother
– The Rathalos comes to your aid, but it takes a strong hit from Nargacuga's tail
– The hit scars Rathalos' left eye, and it tumbles off the cliff into the darkness below
– Nargacuga leaves
– A darkness awakens in Shuval as he grips his mother's treasured mirror and vows to stop this evil
– World map features a number of villages, including ones situated in snowy mountains (Talju Heights), a desert (Kuba Desert), a volcano range (Twin Peaks), the coast, and a mysterious island called Naobaku Island