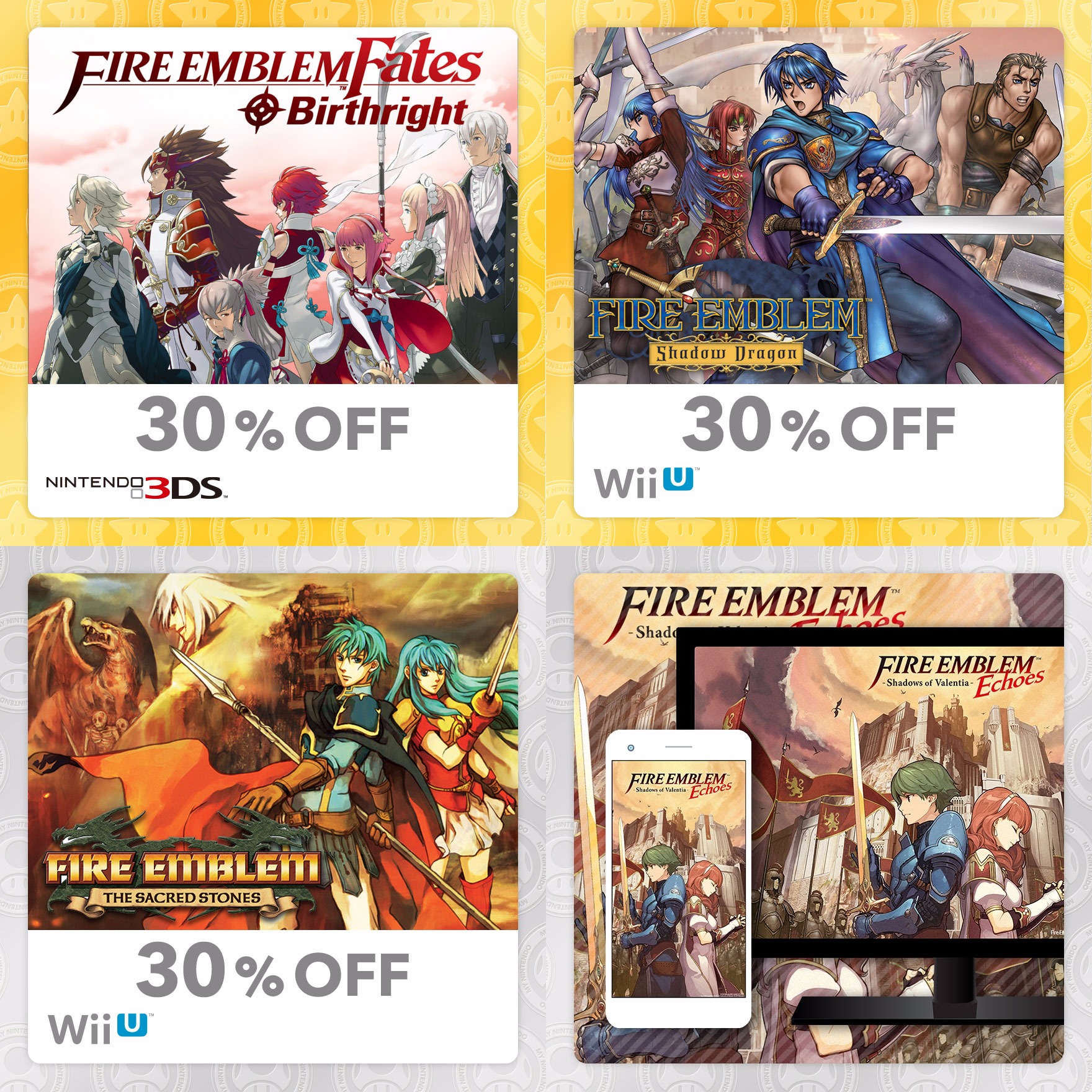 We've entered a new month, and My Nintendo is celebrating with new rewards. Several items have been added in for North American, European, and Australian users.
As you would expect, most of the rewards are discount-based. However, there are some extra things as well like a Fire Emblem wallpaper and Swapdoodle DLC.
Head past the break for the full lineup.
My Nintendo has been updated in all regions with two items for Miitomo.
First up is the Long-Sleeved Raglan Logo T-Shirt, available in nine colors. Also on My Nintendo is the Fish Pin in three colors. The two rewards cost 150 and 100 Platinum Points respectively.
You can grab them through the Nintendo site using the corresponding Platinum Coins or you can do it via the Miitomo app instead. Both are available until July 31.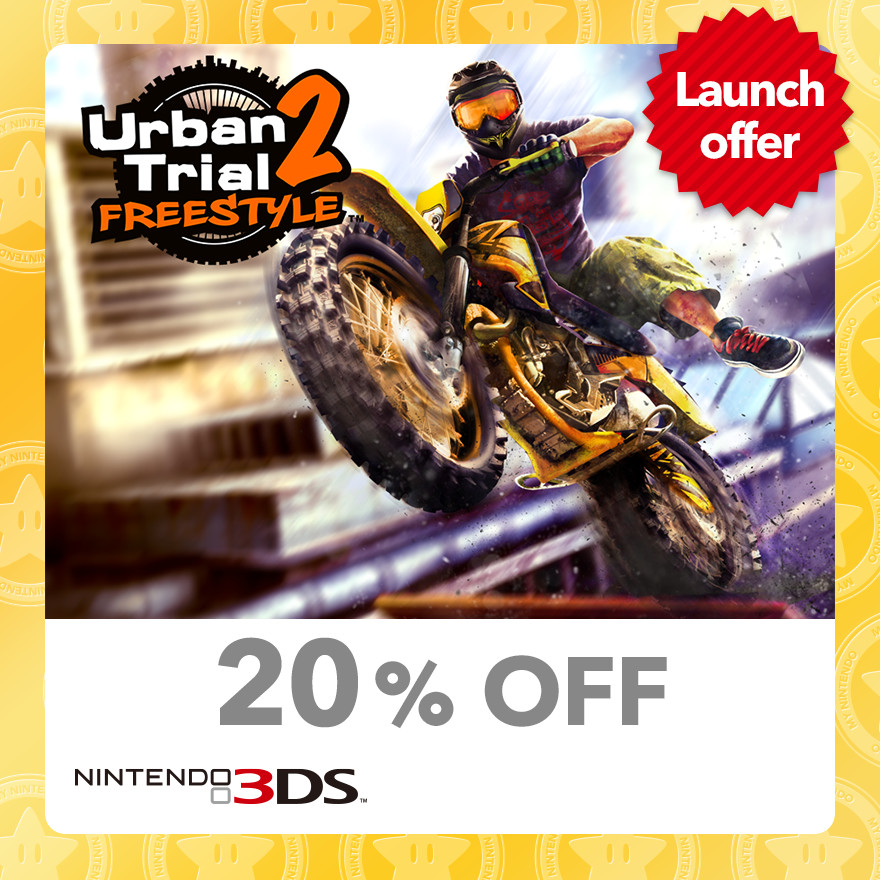 Urban Trial Freestyle 2 is heading to the European 3DS eShop next week, and My Nintendo is celebrating with a special offer. You can nab a 20% discount on the game for 20 Gold Points.
Take advantage of the offer on My Nintendo here. It'll be on the site until April 14, and the coupon will need to be used by April 30.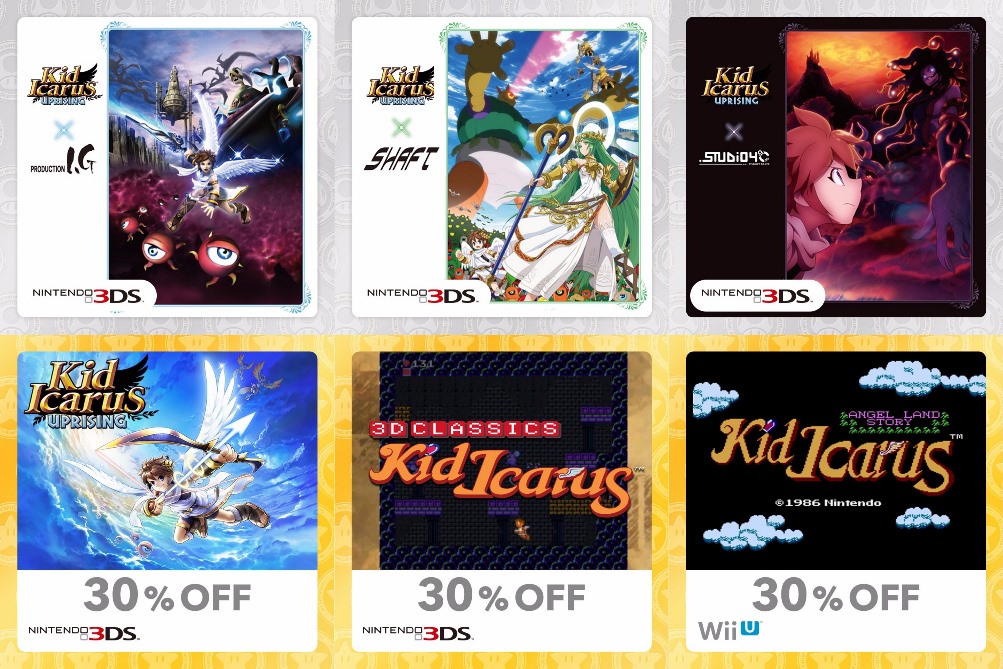 Update: Kid Icarus – Of Myths and Monsters (3DS) is also 30% off for 10 Gold Coins.
---
Original: New rewards centering around Kid Icarus have been added to My Nintendo in North America.
First, the three special Kid Icarus animated shorts that originally premiered a few years ago are out now. You can redeem these downloadable videos on 3DS for 100 Platinum Points each.
A trio of Kid Icarus discounts are also available. They're as follows:
– 30% off Kid Icarus: Uprising (3DS) – 80 Gold Points
– 30% off 3D Classics: Kid Icarus (3DS) – 20 Gold Points
– 30% off Kid Icarus (Wii U) – 20 Gold Points
You can find all of these rewards on My Nintendo here.
Thanks to Jason K for the tip.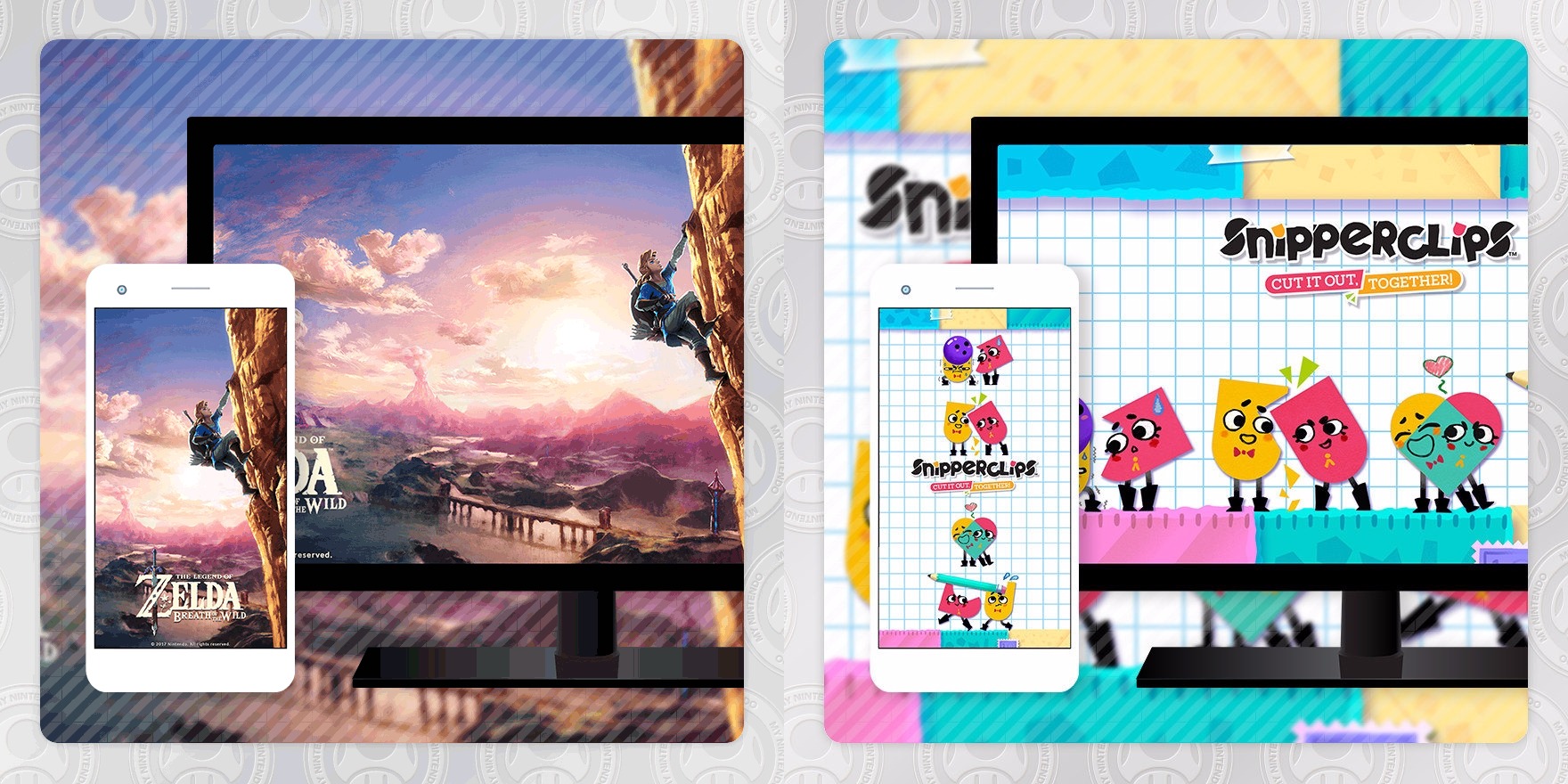 A couple of Mario wallpapers were recently added to My Nintendo in North America. Another two, based on Zelda: Breath of the Wild and Snipperclips, are out now as well.
These rewards will set you back 50 Platinum Points each just like the Mario ones. They're also compatible with PCs and smart devices.
You can obtain these rewards here. They will be leaving the site on July 2.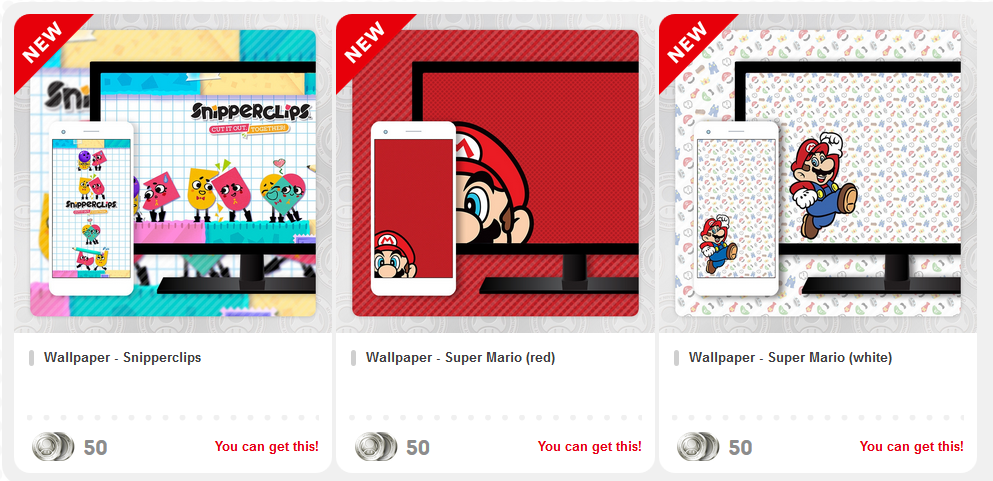 Three new rewards have been added to My Nintendo in Europe. For 50 Platinum Points each, you can get a Super Mario (Red), Super Mario (White) or a Snipperclips wallpaper. The wallpapers can be downloaded in eight different resolutions, with various options for both PCs and smartphones. All three rewards are available until October 1st 2017.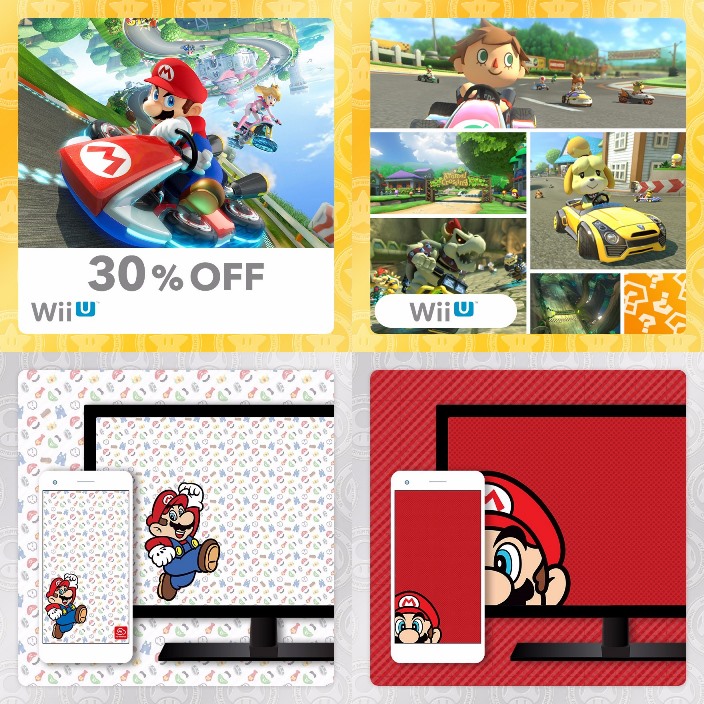 My Nintendo members in North America now have access to new rewards in celebration of MAR10 Day.
In terms of discounts, spending 140 Gold Points will take 30 percent off the price of Mario Kart 8. You can also grab the game's second DLC pack for 60 Gold Points. The Mario Kart 8 rewards will be up until June 11.
Elsewhere, two Mario wallpapers are available for 50 Platinum Points each. Both can be used on PCs and smartphones and will be available until September 10.
Get a look at all of the new rewards here.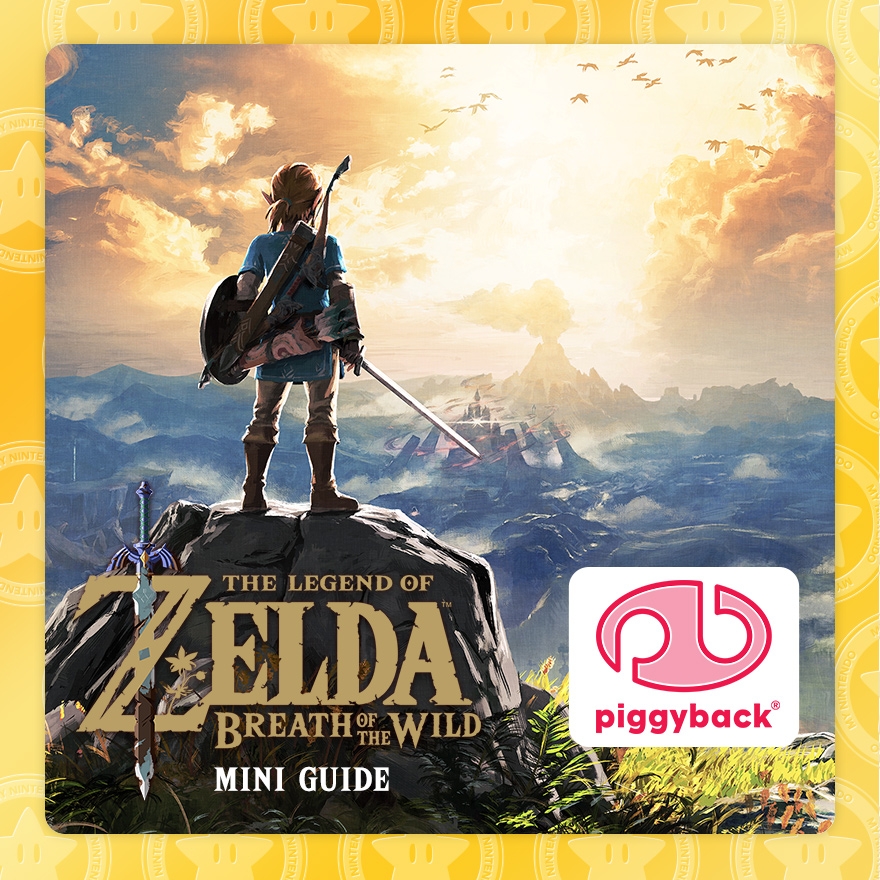 Announced yesterday in the Nintendo Download report, the Zelda: Breath of the Wild – Mini Guide is out now on My Nintendo under a new "Smart device/PC rewards" category. It costs 10 Gold Points and will be distributed until October 1.
The mini guide contains the first chapter of The Complete Official Guide for Breath of the Wild. It gives a glimpse of game features, including combat, landmarks, commands, and puzzle features.
The guide comes in the form of a PDF file and has 25 pages. English, Spanish, and French options seem to be available.
If you're interested, nab the reward here.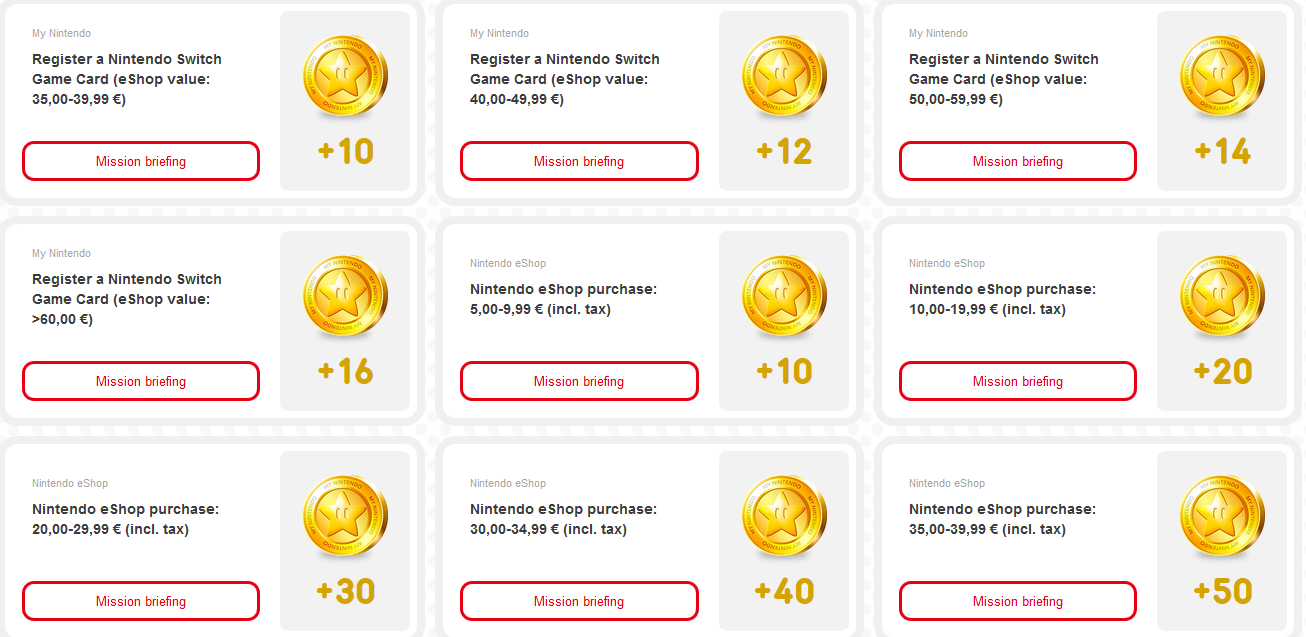 The Nintendo Switch is finally launching tomorrow, and various parts of Nintendo's online infrastructure are getting ready for it – including My Nintendo.
You can now register physical Nintendo Switch games to earn Gold Points on My Nintendo – something that wasn't possible on Wii U and 3DS. However, physical games get you fewer points than digital games – this is likely to encourage people to buy games digitally.
Rewards for Nintendo Switch are also coming to My Nintendo, though they can't be viewed at the moment – they're labelled as "coming soon".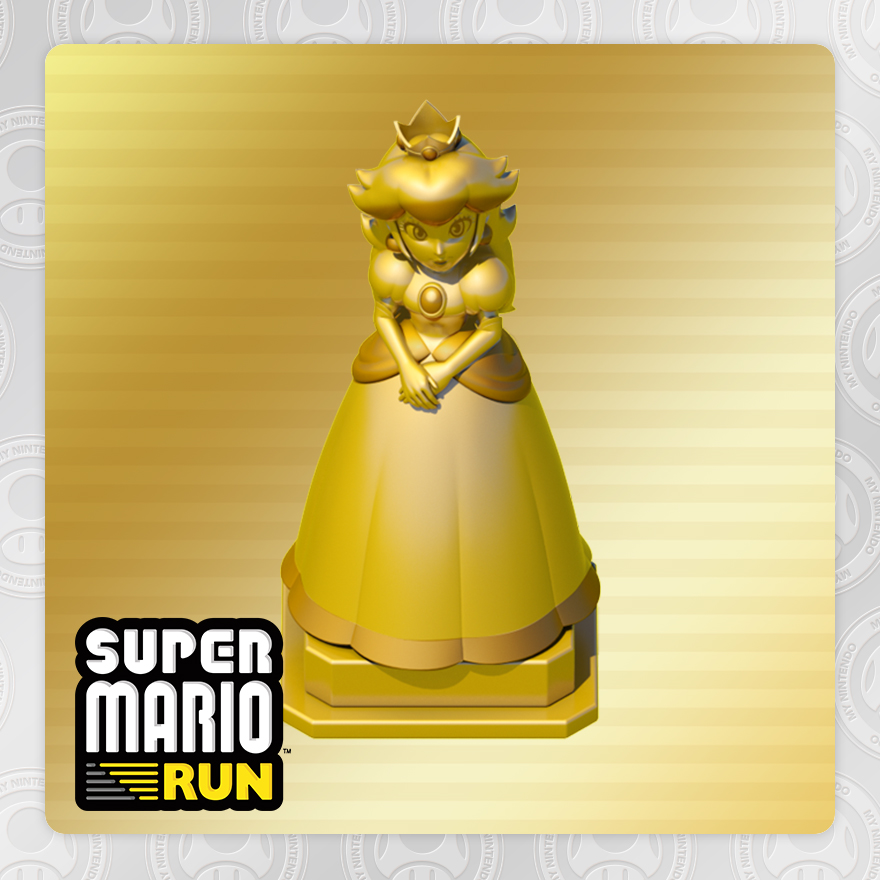 My Nintendo has added in another Super Mario Run reward. For 300 Platinum Points, the Gold Peach Statue can be yours. The Mario and Bowser Gold statues are still on My Nintendo as well.