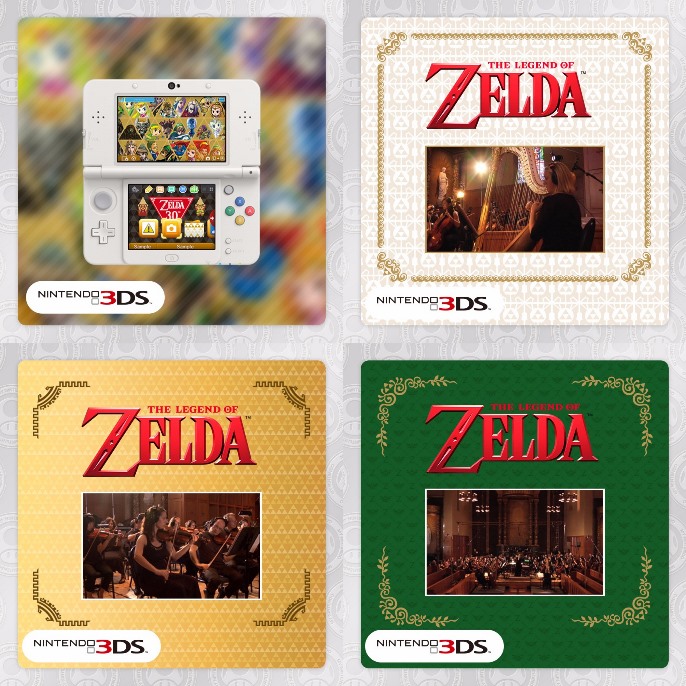 My Nintendo began offering a few new Zelda-based rewards at the very start of December. For those in Europe, these same items are now available.
First, a 30th anniversary Zelda 3DS theme can be had for 300 Platinum Points. Three different 3DS videos are also live for 100 Platinum Points each. After you've downloaded them, you can watch orchestrated performances of Zelda music.
All of these rewards are accessible on My Nintendo here.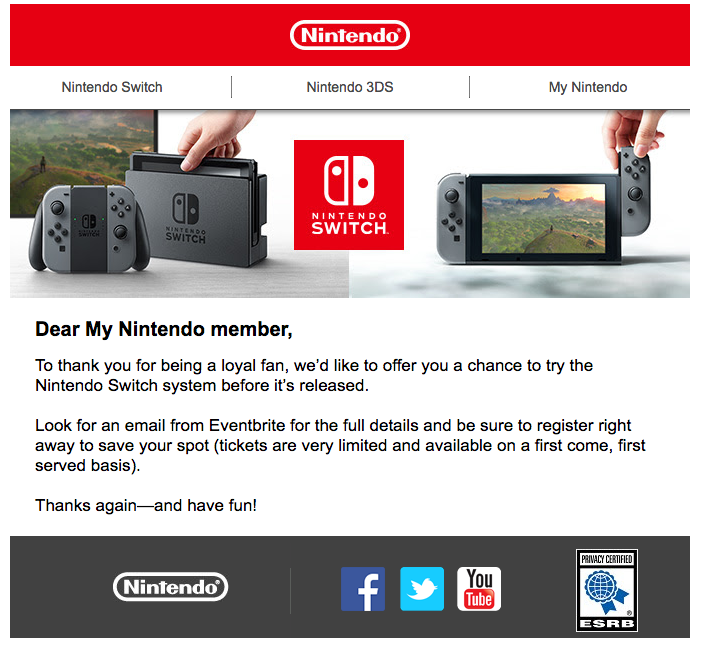 Some My Nintendo members are starting to receive an invitation for upcoming hands-on Switch events. Apparently, Nintendo started sending out emails today. Messages are going out to those in Chicago at the very least.
As a reminder, the official tour schedule is as follows:
New York – Jan. 13-15
Toronto – Jan. 27-29
Washington, D.C. – Feb. 10-12
Chicago – Feb. 17-19
San Francisco – Feb. 24-26
Los Angeles – March 3-5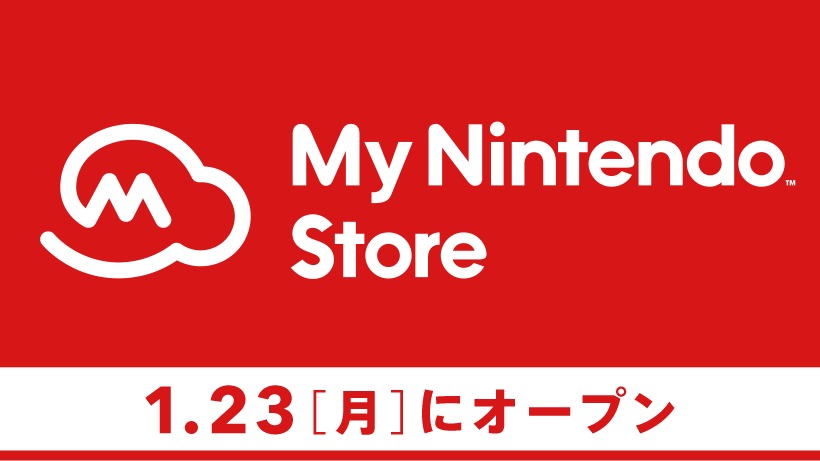 In less than two weeks, the My Nintendo Store will be opening in Japan. The online shop begins service on January 13.
Details are as follows:
– Contains exclusive goods
– Account holders are able to order Switch from the site
– Can customize the colors of the Joy Con and the Joy Con straps
– The system remains the same retail price of ¥29,980 and will also net members 300 gold points
– The Legend of Zelda: Breath of the Wild is also going to have a special limited My Nintendo Store version of the Deluxe Collector's Edition
– Regular Deluxe Collector's Edition comes with a physical version of the game, a Link Breath of the Wild Amiibo (on a horse), map, sound track and a special design sheet
– The limited My Nintendo Store version includes all of the above as well as a Master Sword statue and a set of 20 postcards
– The statue is about 10 inches tall (25 cm)
– This set will retail for ¥13,870 (about $120 USD)
– Special limited versions of the Switch carrying case will also be available in Neon Blue and Neon Red to match the colors of the Joy Con
– Customers who also purchase both Switch Hardware and software titles will receive Special B2 size posters featuring artwork of the games they purchased
– Logging in to the My Nintendo Store on or after January 23 will also net members 100 platinum points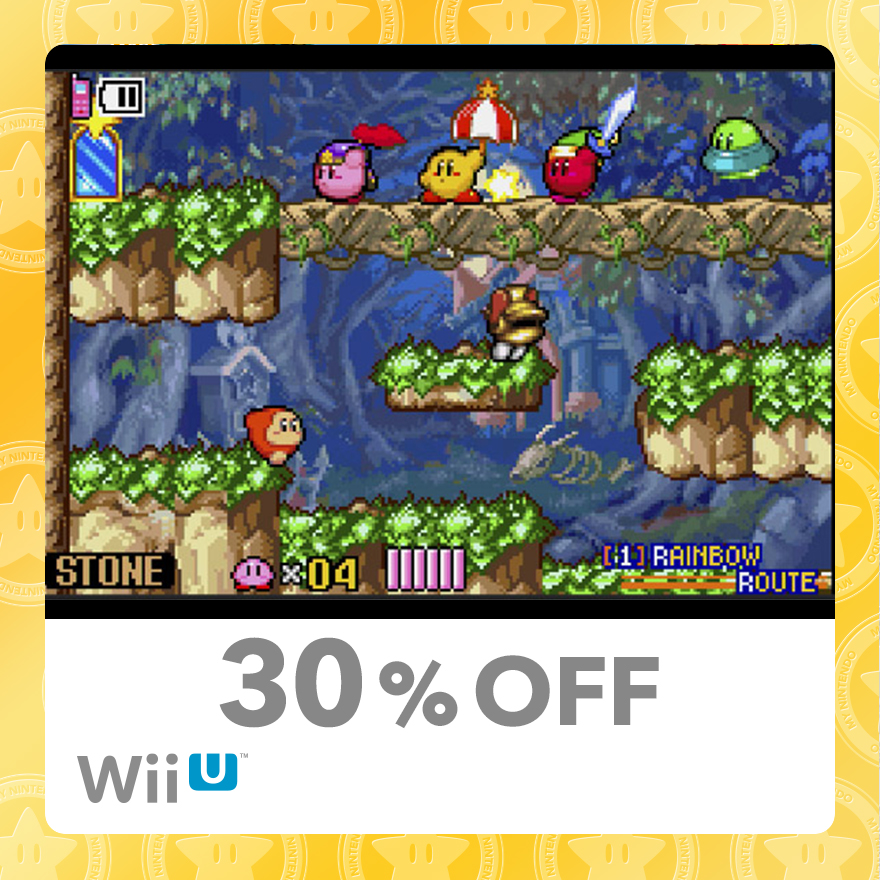 Europe added in some new My Nintendo rewards yesterday, and the same has now been done in North America as well. A few new discounts are now up on the site.
The lineup is as follows:
Wii U
15% discount on Yoshi's Woolly World – 450 Platinum Points
20% discount on Kirby's Epic Yarn – 400 Platinum Points
30% discount on Yoshi – 20 Gold Points
3DS
30% discount on Dedede's Drum Dash – 20 Gold Points
30% discount on Yoshi – 20 Gold Points
All of these rewards will be available until April 2. You can check them out on My Nintendo here.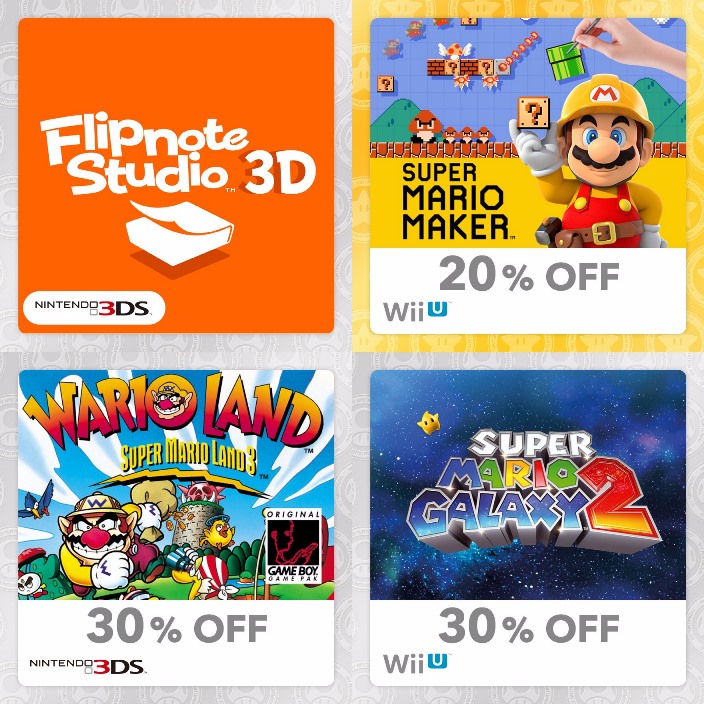 My Nintendo has been updated in Europe with several new rewards.
First, Flipnote Studio 3D is now available to all. It can be redeemed one time for 200 Platinum Coins.
In terms of digital content, a number of discounts have gone live. Here's the full lineup: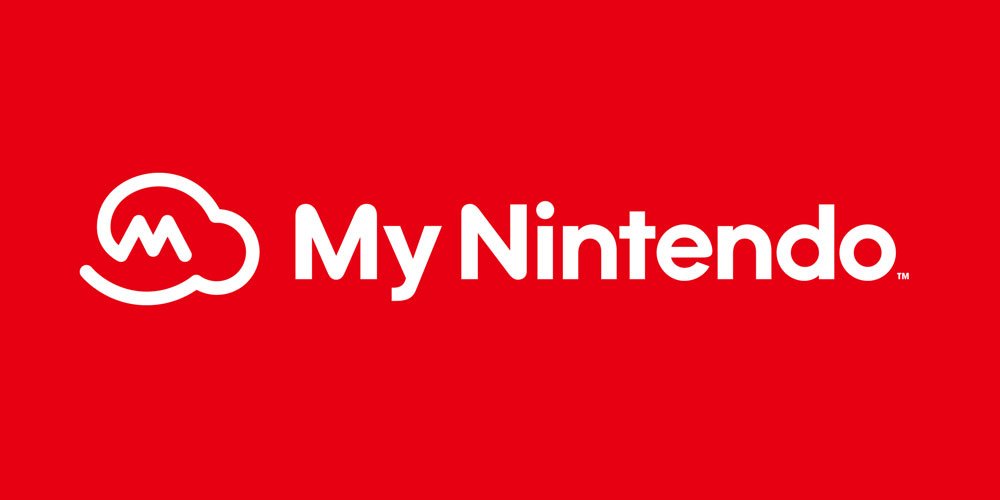 The Nintendo Accounts website has been updated with a new page containing a QR code for registered members. By using it, you can "check in at select Nintendo events and locations."
Now, what's the purpose of this? "Checking in gives you access to exclusive My Nintendo member benefits that may be available," Nintendo says. It's worth noting that benefits will vary, and details will be shared in the future.
You can access your unique QR code here.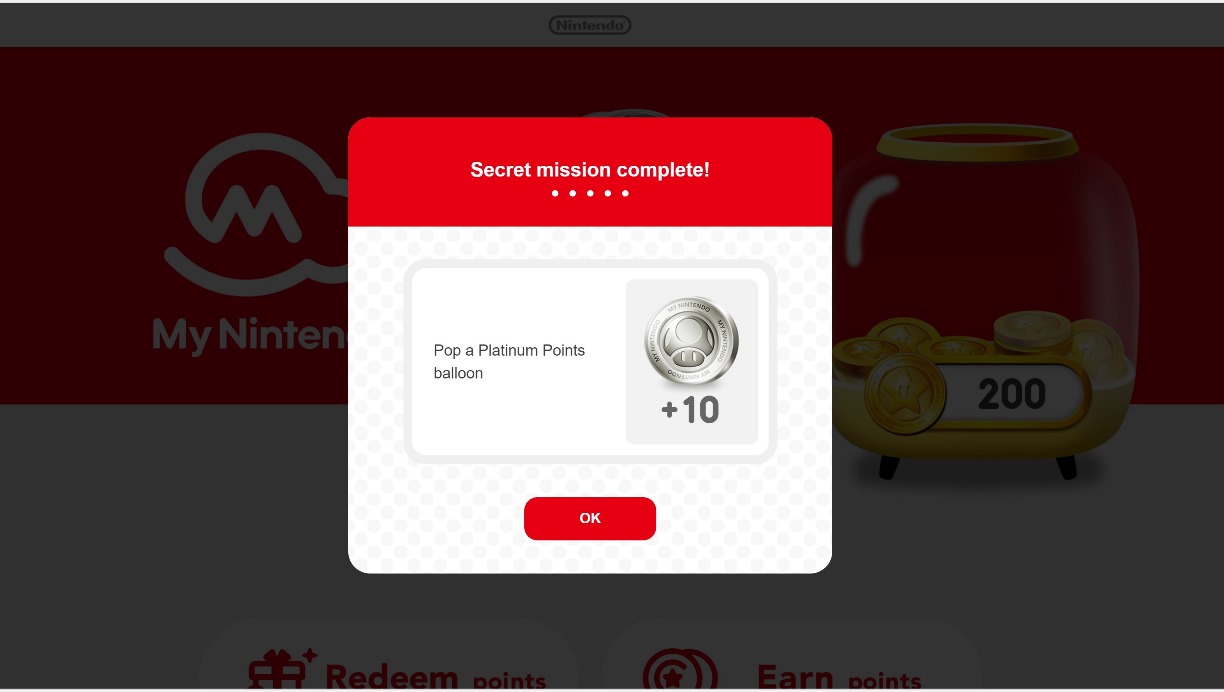 My Nintendo displays a variety of Mii animations on its homepage. These are shown at random, and include things like your character playing a 3DS.
One of these animations can actually net you a few extra coins. Described as a "secret mission", if you pop the relevant balloon, you'll earn 10 Platinum Points. It should be clearly visible since you'll see the middle balloon has a Platinum coin tied to it.
Refresh My Nintendo's homepage, and you should find the Platinum Points balloon soon enough.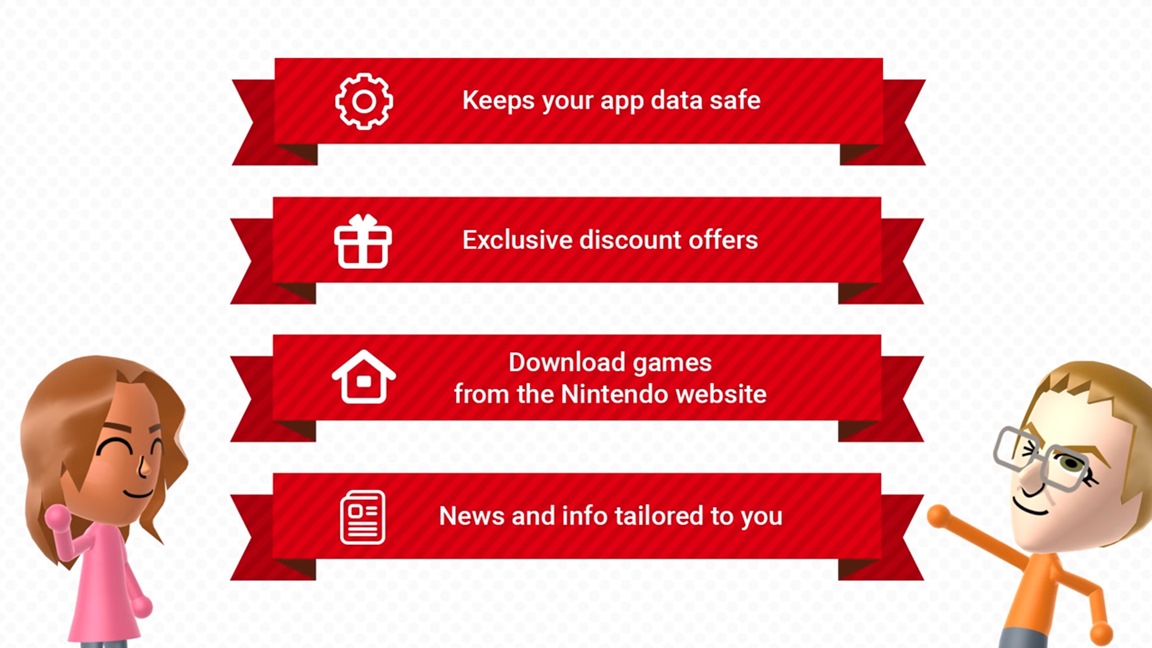 We shared a My Nintendo video that was on the European eShop earlier this month, but an English version has now been made available. Check it out below.
A pair of My Nintendo discounts can now be redeemed in Australia. On Wii U, a 20% discount on Nintendo Selects: New Super Mario Bros. U + New Super Luigi U is on the site for 40 Gold Points. And on 3DS, there's a 20% discount on New Super Mario Bros. 2 for 70 Gold Points. Both will last until March 1.