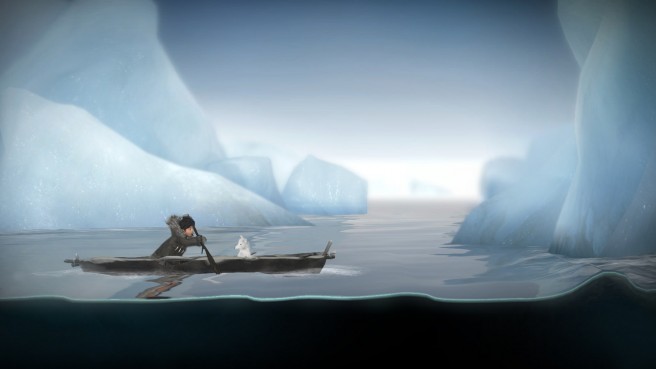 E-Line Games revealed a new expansion for Never Alone today. The Foxtales DLC is based on the story of "The Two Coastal Brothers", and features three new environments, levels, and abilities.
Foxtales has only been announced for PlayStation platforms thus far, though we reached out to the team and asked if the expansion will be coming to Wii U. We were told that the developer is "still looking into other platforms for Foxtales and haven't made a decision on Wii U yet."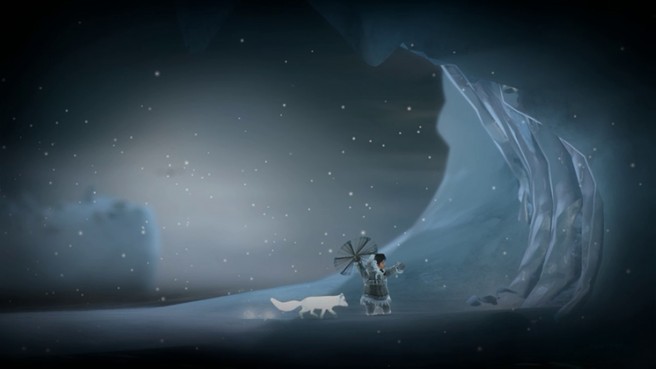 Never Alone launched on the North American Wii U eShop this past Thursday. For some extensive footage of the title, watch the video below.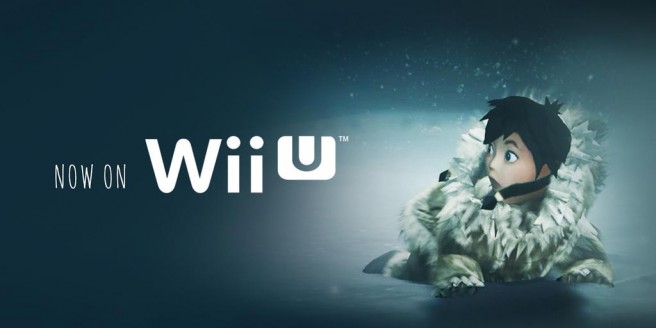 A new Never Alone video interview has come through Nintendo UK's YouTube account. Those who are interested in the Wii U eShop title can view the talk below.
Title: Never Alone (Kisima Ingitchuna)
Platform: Wii U
Genre: Puzzle Platformer
Players: 1 or 2 (local co-op)
Rating: E10+ (Mild Violence)
Launch Date: June 2015
Publisher/Developer: E-Line Media / Upper One Games
URL: http://neveralonegame.com

On over 50 "Best of 2014" lists, from Eurogamer to Kotaku, from the L.A. Times to the New Yorker. Nominated for awards from DICE, GDC, SXSW, BAFTA, Games for Change, IndieCade, and more. The whole world has discovered and fallen in love with Never Alone (Kisima Ingitchuna) — the first game developed in collaboration with the Iñupiat, an Alaska Native people. Nearly 40 Alaska Native elders, storytellers and community members contributed to the development of the game. Play as a young Iñupiat girl and an arctic fox as they set out to find the source of the eternal blizzard which threatens the survival of everything they have ever known.

Guide both characters in single-player mode or play cooperatively with a friend or family member as you trek through frozen tundra, leap across treacherous ice floes, swim through underwater ice caverns, and face numerous enemies both strange and familiar in the journey to save the girl's village.

In this atmospheric puzzle platformer, you will explore awe-inspiring environments, perform heroic deeds, and meet legendary characters from Iñupiaq stories — all narrated by a master storyteller in the spoken Iñupiaq language.

Key Features:
• Local co-op puzzle platforming with two characters (Nuna and Fox) that play in unique ways:
o Fox scrambles up (and jumps back from) sheer vertical walls, and reveals the world of Helping Spirits
o Nuna can move heavy objects, climb ladders, and throw her bola to solve puzzles
• Gameplay is narrated by an Iñupiat elder in the spoken Iñupiaq language
• Over 30 minutes of video interviews with elders, storytellers, and other members of the Alaska Native community

Wii U specific features:
• All new Cultural Insights: In addition to the documentary-quality video interviews, the Wii U version features all new "Contextual Insights" — fascinating detail about the history, culture, and lives of the Iñupiaq people, presented on the Gamepad during the player's journey
• Off-TV play for gameplay and Cultural Insights
• Over 40 unlockable stamps for Miiverse