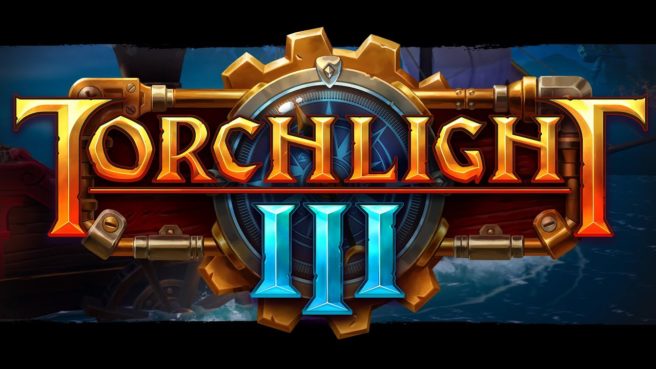 Yesterday, Torchlight III made its debut on Switch. For a look at some footage, check out the video below.
Torchlight III is available for Switch via the eShop.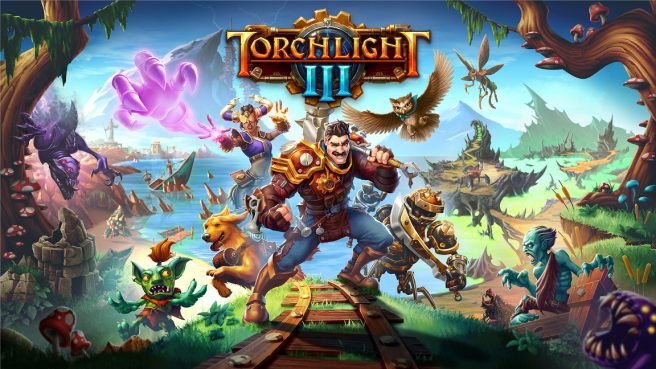 To promote today's Switch launch, Perfect World Entertainment and Echtra have prepared a brief launch trailer for Torchlight III. Check it out below.
Torchlight III is available digitally for Switch today as an eShop download.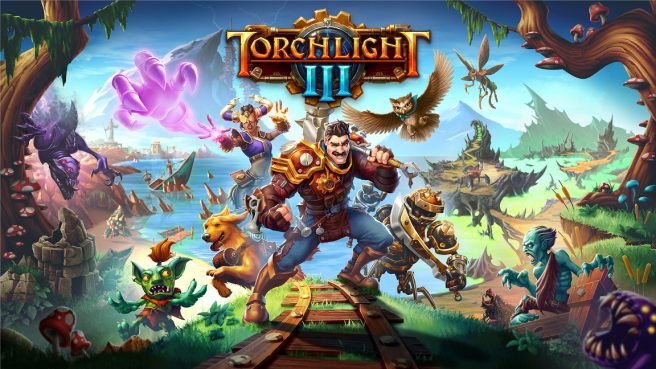 Torchlight III has received a new "Welcome to the Frontier" trailer showing original animations that reveal the game's story and details various features the game will have to offer. Check it out below.
Torchlight III is due out on Switch this fall.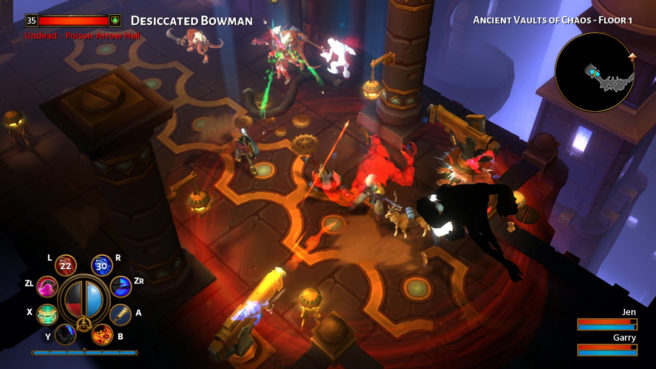 With Torchlight II arriving on Switch today, new footage is in showing off the game in action. Have a look at the gameplay below.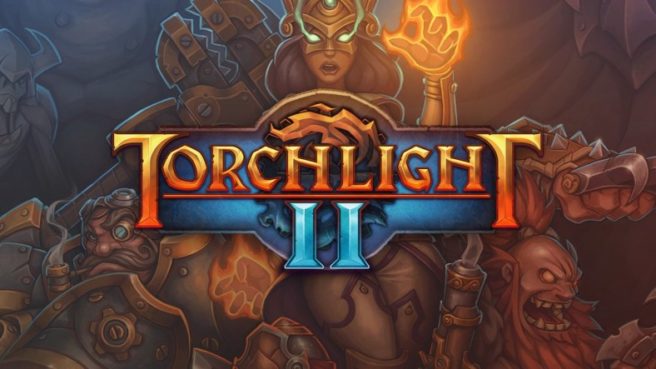 To celebrate the launch of Torchlight II on consoles, a new launch trailer has been published. Get a look at the video below.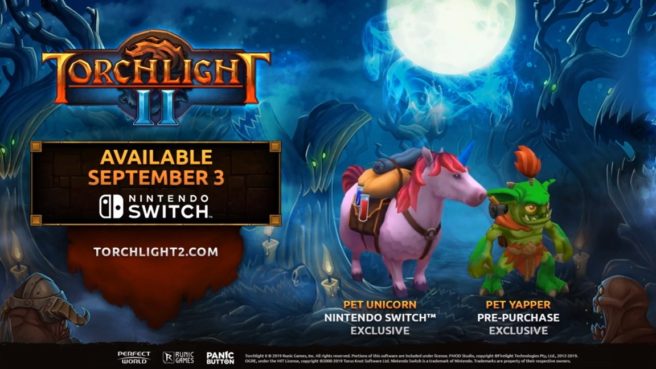 Torchlight 2 is landing on consoles in just a couple of weeks. Each platform will have an exclusive pet, and now we know what's in store for the Switch version.
Those who play Torchlight 2 on Nintendo's console will be able to access the Pet Unicorn, publisher Perfect World Entertainment and developers Runic Games and Panic Button Games revealed during today's Indie World Showcase. There will also be a Pet Yapper as a pre-purchase bonus.
Torchlight 2 launches for Switch on September 3. View a trailer below.