You can find even more footage here.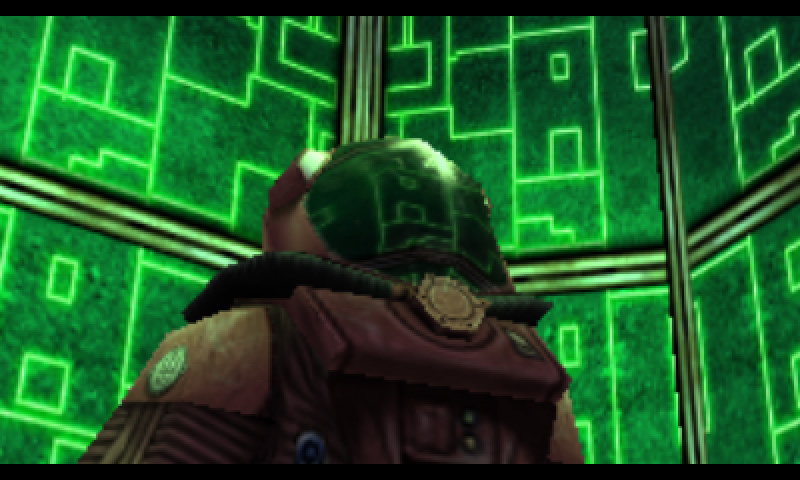 Moon Chronicles is launching on Thursday. Keep in mind, however, that this will be the first episode. Three additional episodes will be released in Season 1.
Renegade Kid co-founder broke down the release schedule for Moon Chronicles while speaking with Hardcore Gamer, also also discussed the game's pricing.
Check it out below:
1. Moon Chronicles will begin its release on May 15 exclusively on 3DS. This release will be Episode 1 of the game, which contains 4 chapters and a secret bonus VR mision. This release will serve as the conduit for the remaining three episodes in Season 1.

2. The remaining three episodes of Season 1 will be released before the end of 2014, with the possibility of Episode 4 slipping into early 2015. Although the price was reported to be $1.99 per episode, that number has not been finalized. There will also be a season pass in the future, enabling players to purchase episodes 2, 3, and 4 for a single lower price if they do not wish to buy them à la carte.

3. Season 1 will have a total of four episodes that comprise the original DS game, remade for 3DS.

4. There will be at least two seasons.

5. Season 2 will be comprised of all-new content.
Renegade Kid co-founder Jools Watsham confirmed the block size for Moon Chronicles via Twitter just a few moments ago. The 3DS eShop download weighs in at 1,387 blocks.
Moon Chronicles launches in North America this Thursday.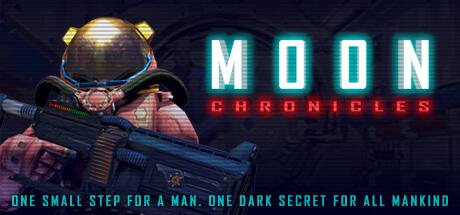 Moon Chronicles will release on May 15, Renegade Kid has announced. That means we're less than a week away from seeing Renegade Kid's revamped shooter on the 3DS eShop.
Pricing for Moon Chronicles is set at $8.99.
The game will offer the following features:
– Experience the first true first-person shooter on Nintendo 3DS.
– Immerse yourself in the gripping story-driven episodic action adventure.
– Equip a variety of guns, including powerful alien weaponry.
– Utilize Remote Access Droid (RAD) to navigate tunnels and unlock secret pathways.
– Explore the moon's surface with the LOLA-RR10 buggy, armed with a plasma turret.
– Choose from a wide selection of control schemes, including Circle Pad Pro support.
Check out a new gameplay trailer for Moon Chronicles below:
Source: Renegade Kid PR
Renegade Kid has teased "some stellar news" for this coming Friday.
Studio co-founder Jools Watsham shared the tease on Twitter, writing:
We'll have some stellar news for you this Friday, May 9th, 2014. Stay tuned!

— Jools Watsham (@JoolsWatsham) May 6, 2014
If I were to guess, I'd say this is related to Moon Chronicles. Perhaps we'll hear about a final release date?
Moon Chronicles is Renegade Kid's debut shooter for the 3DS eShop. The studio could create additional titles in the genre for Nintendo's handheld, though Moon's performance may affect what happens in the future.
Renegade Kid co-founder Jools Watsham said on Twitter today:
@Jango296Gaming We're going to wait and see how Moon Chronicles does on 3DS before committing to another FPS for 3DS.

— Jools Watsham (@JoolsWatsham) May 4, 2014
In the wake of its unsuccessful Kickstarter for Cult County, Renegade Kid has moved on to begin work on "a new experimental 2D game for 3DS."
Studio co-founder Jools Watsham tweeted the news, but didn't offer any additional nuggets. He did confirm, however, that Kickstarter won't be involved with this new project.
Watsham said:
As part of our healing process after the KS failure, we're developing a new experimental 2D game for 3DS. It has pixels and stuff. No cults.

— Jools Watsham (@JoolsWatsham) May 4, 2014
@DonaldMick Haha, no kickstarter with this one, no. 🙂

— Jools Watsham (@JoolsWatsham) May 4, 2014
@EdEN_Zr When it is ready to show, I will be happy to talk about it for sure.

— Jools Watsham (@JoolsWatsham) May 4, 2014