Mutant Mudds' 3DS update has finally been submitted to Nintendo, Renegade Kid has confirmed.
The upcoming patch will add 20 deluxe ghost levels to the game. Essentially, it will bring things in line with the Wii U version.
Renegade Kid co-founder Jools Watsham shared today's news on Twitter:
Mutant Mudds 3DS Update has been submitted to Nintendo (NA & EU). 20 deluxe ghost levels will be spooking up the eShop soon! EXCITE!! 🙂

— Jools Watsham (@JoolsWatsham) May 23, 2014
You can find even more footage here.
Renegade Kid co-founder Jools Watsham confirmed the block size for Moon Chronicles via Twitter just a few moments ago. The 3DS eShop download weighs in at 1,387 blocks.
Moon Chronicles launches in North America this Thursday.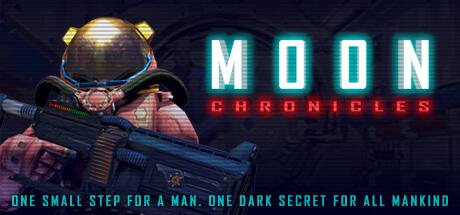 Moon Chronicles will release on May 15, Renegade Kid has announced. That means we're less than a week away from seeing Renegade Kid's revamped shooter on the 3DS eShop.
Pricing for Moon Chronicles is set at $8.99.
The game will offer the following features:
– Experience the first true first-person shooter on Nintendo 3DS.
– Immerse yourself in the gripping story-driven episodic action adventure.
– Equip a variety of guns, including powerful alien weaponry.
– Utilize Remote Access Droid (RAD) to navigate tunnels and unlock secret pathways.
– Explore the moon's surface with the LOLA-RR10 buggy, armed with a plasma turret.
– Choose from a wide selection of control schemes, including Circle Pad Pro support.
Check out a new gameplay trailer for Moon Chronicles below:
Source: Renegade Kid PR
Renegade Kid has teased "some stellar news" for this coming Friday.
Studio co-founder Jools Watsham shared the tease on Twitter, writing:
We'll have some stellar news for you this Friday, May 9th, 2014. Stay tuned!

— Jools Watsham (@JoolsWatsham) May 6, 2014
If I were to guess, I'd say this is related to Moon Chronicles. Perhaps we'll hear about a final release date?
Moon Chronicles is Renegade Kid's debut shooter for the 3DS eShop. The studio could create additional titles in the genre for Nintendo's handheld, though Moon's performance may affect what happens in the future.
Renegade Kid co-founder Jools Watsham said on Twitter today:
@Jango296Gaming We're going to wait and see how Moon Chronicles does on 3DS before committing to another FPS for 3DS.

— Jools Watsham (@JoolsWatsham) May 4, 2014