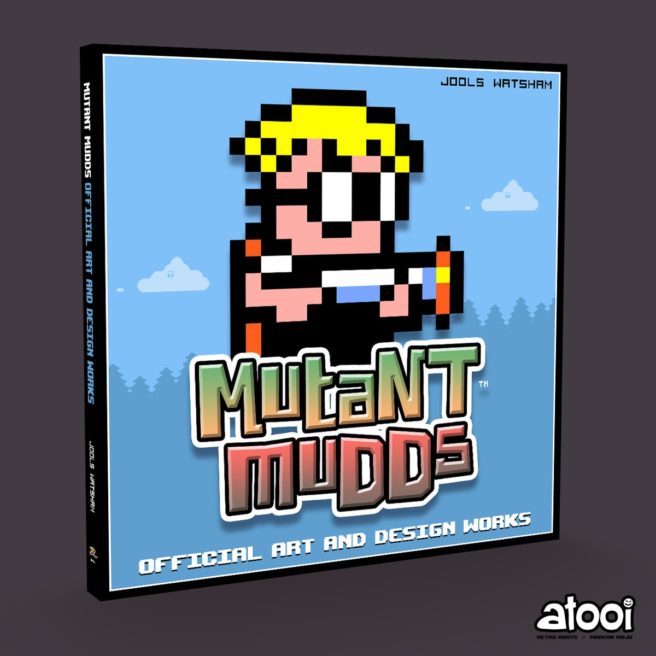 The new Mutant Mudds: Official Art and Design Works book just arrived about a couple of weeks ago. For a look inside, check out the video below.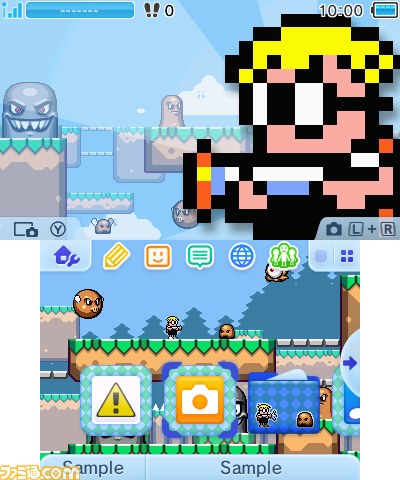 When Mutant Mudds launched in Japan, it was accompanied by a new 3DS theme. We now have footage of it in action. Take a look at a video of the theme below.
Mutant Mudds' 3DS update is finally out today, but it seems to be causing issues for users. On the bright side, they can be dealt with easily enough.
Players have reported problems pertaining to the diamond and collectible count. Additionally, switching between the game's two characters on the front screen after unlocking the "Grannie" content is not possible… or so many initially thought.
All can be fixed by beating the first level. That's all. Just access your save final and complete the first Ghost stage. You'll see an unexpected end credit teaser, but everything should then be fixed. Hopefully Renegade Kid will produce an official patch in the near future.
The 3DS version of Mutant Mudds will be gaining its free update next week, Renegade Kid has confirmed. It will be available starting on July 3 in both North America and Europe.
For those unaware, Mutant Mudds' update offers the following:
20 New Ghost Levels (originally released on Wii U) – Bringing total level count to 80.
Mid-level Checkpoints – Toggle on/off to suit your desire.
4 Hidden Playable Dev. Team Characters.
New Ghostly Chip-tune Tracks.
Renegade Kid co-founder provided an update on Twitter today about the status of Mutant Mudds' 3DS update.
He said:
The 'Deluxe' 3DS update for Mutant Mudds has passed through the first approval gate at NOA. Waiting on the second gate of approval…

— Jools Watsham (@JoolsWatsham) June 13, 2014
Still waiting on NOE approval.

— Jools Watsham (@JoolsWatsham) June 13, 2014
For those unaware, the update will bring the "Deluxe" content over to the 3DS.