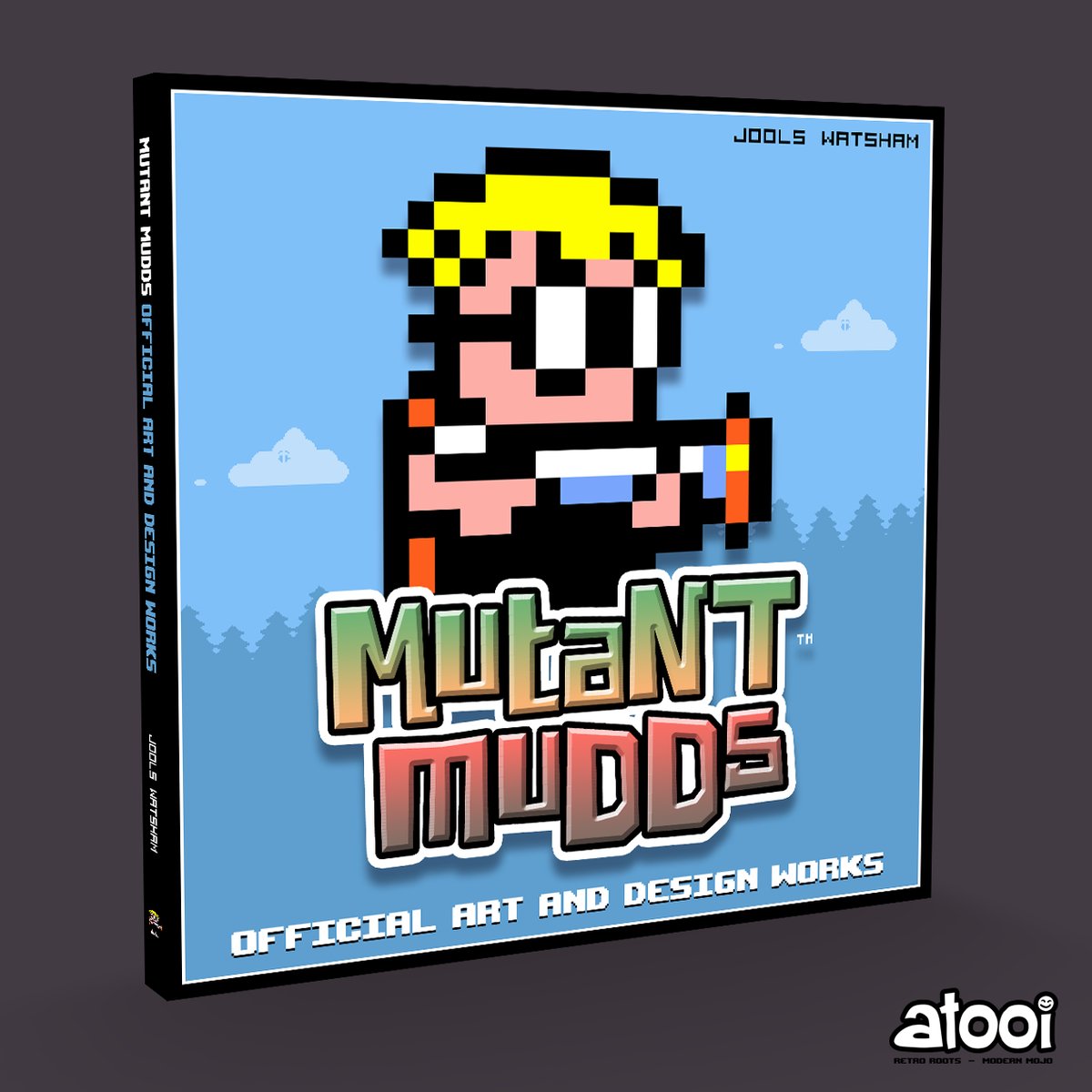 The new Mutant Mudds: Official Art and Design Works book just arrived about a couple of weeks ago. For a look inside, check out the video below.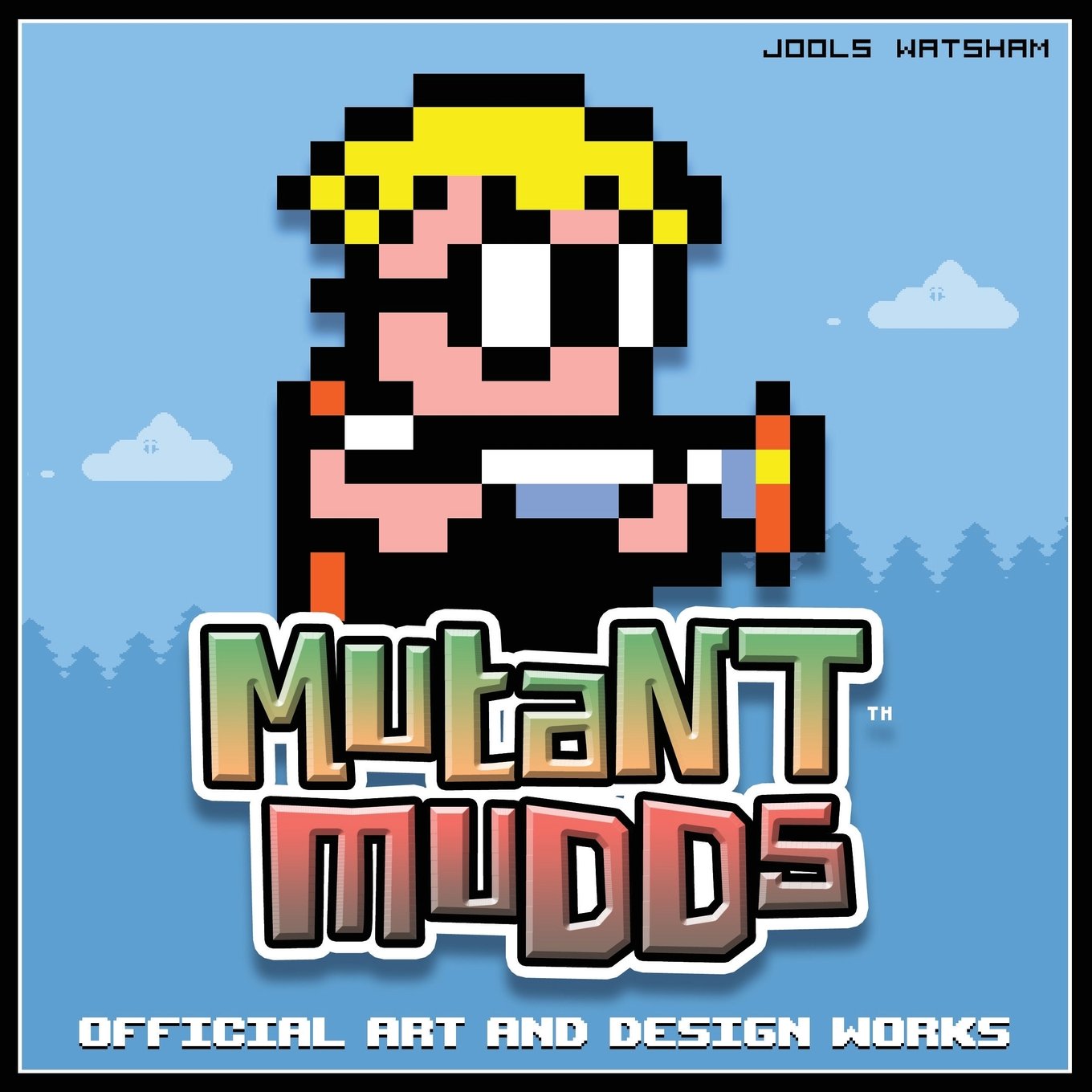 Update (12/5): Mutant Mudds: Official Design Works is out now on Amazon UK and Amazon Canada.
---
Original (12/4): The official art book for Mutant Mudds is now available for purchase. Amazon has it in stock here.
The Mutant Mudds: Official Art and Design Works "dives deep into the creative side of the Mutant Mudds series for videogame enthusiasts to share in how each visual element of the games were pieced together." It includes sprite sheets, level art, UI, cutscenes, and more. Mutant Mudds' game director, designer, and artist Jools Watsham also provides written descriptions and anecdotes.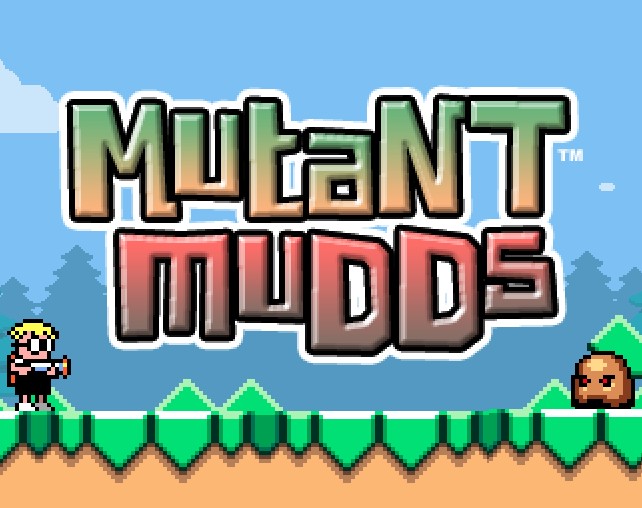 It looks like fans of Mutant Mudds will have something new to sink their teeth into soon, as the Mutant Mudds: Official Art and Design Works book was just confirmed through the Twitter of a designer on the game.
There's no word on a price or release date yet. It was also referred to as a "side project", so it may be somewhat far off. You can check out the original Twitter post below.
Super awesome side project!! Mutant Mudds: Official Art and Design Works (printed book) coming soon! Here's a sneak peek. pic.twitter.com/pQdt3tqidY

— Jools Watsham (@JoolsWatsham) May 19, 2017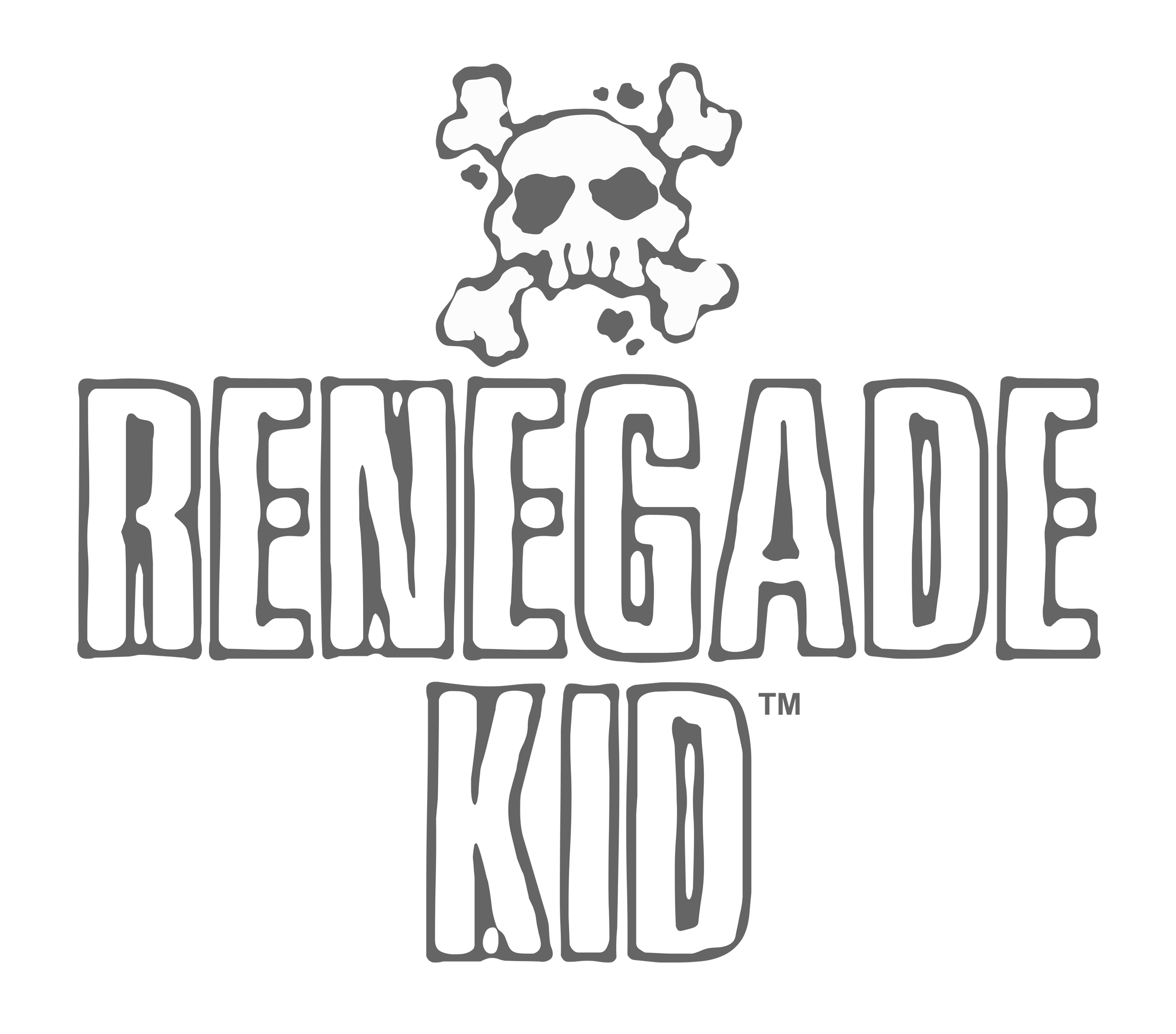 Jools Watsham, co-founder of Renegade Kid and new mobile studio Atooi, recently wrote an article on Gamasutra discussing his decision to partake in the mobile gaming space, promoting his new game Totes the Goat, and why that game didn't make it onto Nintendo platforms like previous titles he's worked on.
He goes into great detail on what it's like working in the environment, but the most notable is his description on why Nintendo didn't make the cut for his new IP this time around:
"For many years I have been 100% dedicated to developing games for Nintendo handhelds. Sure, some of our games have also been ported to other platforms. But, they were all originally made for Nintendo platforms. Part of the reason for this when we started Renegade Kid was that it was a logistically sensible thing to do, considering my experience with the SNES and N64 prior to the release of the Nintendo DS. The other portion of my reasoning was my love for Nintendo, and my love for Nintendo handhelds. I love them, you see!"

"What has changed? Well, my love for Nintendo hasn't changed. But, the market isn't quite as healthy as it once was for us. I think it began with the launch of Moon Chronicles for the 3DS in May 2014, and was cemented with the release of Xeodrifter for the 3DS in December 2014. Naturally, everyone has their own opinion regarding creative works, so I accept that not everyone will agree with mine. From my perspective, Moon Chronicles and Xeodrifter are both great quality games that were released into a healthy market – a combination for success, right?"

"Neither game has sold very well, unfortunately. This is not based on my perception of what I think is a good number of units to sell. It is based on the revenue needed to fund a team of four with reasonable salaries and no office space overhead – basic return on investment (ROI). Sure, there are 100 reasons why these games may have not sold more, but the inescapable reality is that the tremendous effort required to create those games versus the reward did not add up in the end. It wasn't for lack of trying on our part. It wasn't for lack of support from Nintendo, either. It just didn't work out."
There are tons of fans for Xeodrifter, Moon Chronicles, and the newly released remake of Dementium: The Ward on 3DS, so it's interesting to see that the sales just weren't up to par to warrant another title coming to 3DS and/or Wii U this time around, given the marketing and word-of-mouth involved within the gaming space regarding Renegade Kid IP.
The installed base is undoubtedly much larger on mobile with virtually everyone having a phone with them, but with its oversaturation of banal titles, games like Totes the Goat and plenty of others that would benefit being on a dedicated gaming system with tangible buttons ultimately get buried until someone stumbles upon it through an ad in yet another unrelated disposable app.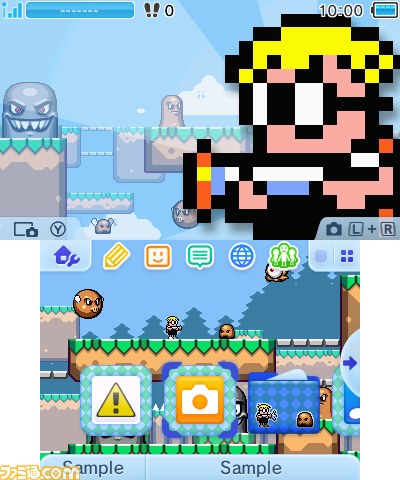 When Mutant Mudds launched in Japan, it was accompanied by a new 3DS theme. We now have footage of it in action. Take a look at a video of the theme below.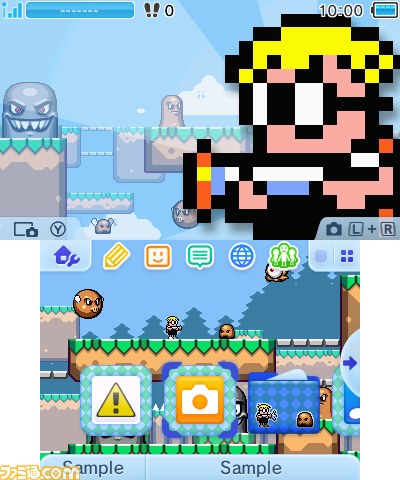 The original Mutant Mudds launches in Japan on June 24. When that happens, those who purchase the game will be entitled to a free 3DS theme through July 23. It'll cost 100 yen after that date.
Renegade Kid also has plans to distribute the 3DS theme in North America and Europe. There's no date yet for its availability, however.
Mutant Mudds has a release date for Japan: June 24 (3DS & Wii U)! And, a fancy 3DS theme (coming soon to NA/EU). pic.twitter.com/dAF24Fk4wV

— Jools Watsham (@JoolsWatsham) June 11, 2015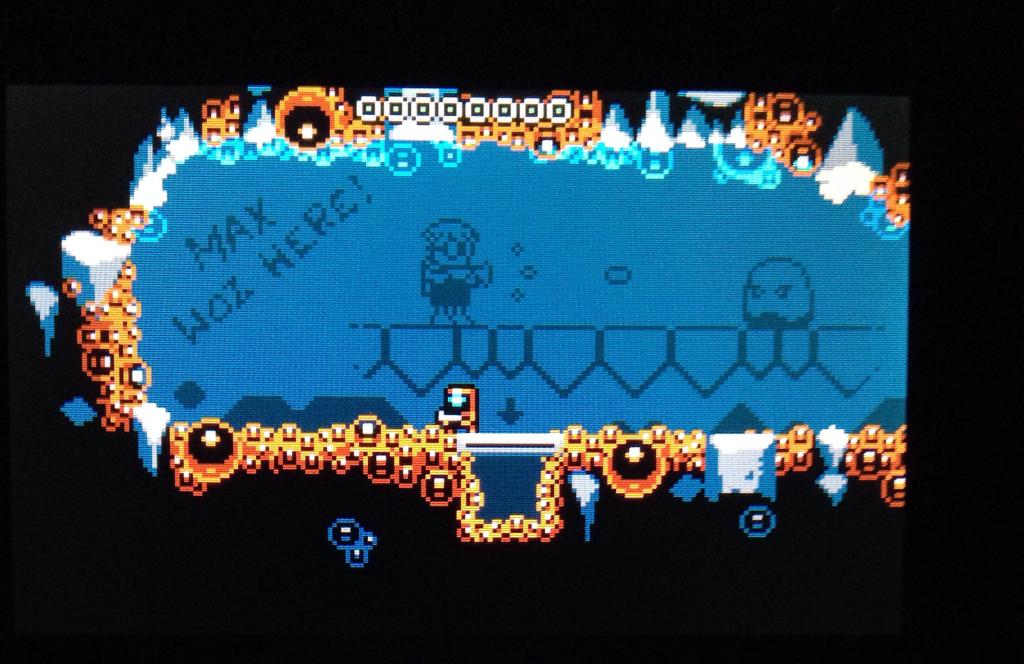 A small Mutant Mudds Easter egg has been discovered in Xeodrifter. One area of the game has a picture of Max shooting at an enemy along with the text, "Max woz here!". It's a nice little inclusion from Renegade Kid!
It's also worth mentioning that there's another Easter egg in Xeodrifter, according to Renegade Kid co-founder Jools Watsham:
@NintendoTweet There are a couple of small Easter eggs in the game. 🙂

— Jools Watsham (@JoolsWatsham) December 13, 2014
Mutant Mudds' 3DS update is finally out today, but it seems to be causing issues for users. On the bright side, they can be dealt with easily enough.
Players have reported problems pertaining to the diamond and collectible count. Additionally, switching between the game's two characters on the front screen after unlocking the "Grannie" content is not possible… or so many initially thought.
All can be fixed by beating the first level. That's all. Just access your save final and complete the first Ghost stage. You'll see an unexpected end credit teaser, but everything should then be fixed. Hopefully Renegade Kid will produce an official patch in the near future.
The 3DS version of Mutant Mudds will be gaining its free update next week, Renegade Kid has confirmed. It will be available starting on July 3 in both North America and Europe.
For those unaware, Mutant Mudds' update offers the following:
20 New Ghost Levels (originally released on Wii U) – Bringing total level count to 80.
Mid-level Checkpoints – Toggle on/off to suit your desire.
4 Hidden Playable Dev. Team Characters.
New Ghostly Chip-tune Tracks.
Renegade Kid co-founder provided an update on Twitter today about the status of Mutant Mudds' 3DS update.
He said:
The 'Deluxe' 3DS update for Mutant Mudds has passed through the first approval gate at NOA. Waiting on the second gate of approval…

— Jools Watsham (@JoolsWatsham) June 13, 2014
Still waiting on NOE approval.

— Jools Watsham (@JoolsWatsham) June 13, 2014
For those unaware, the update will bring the "Deluxe" content over to the 3DS.