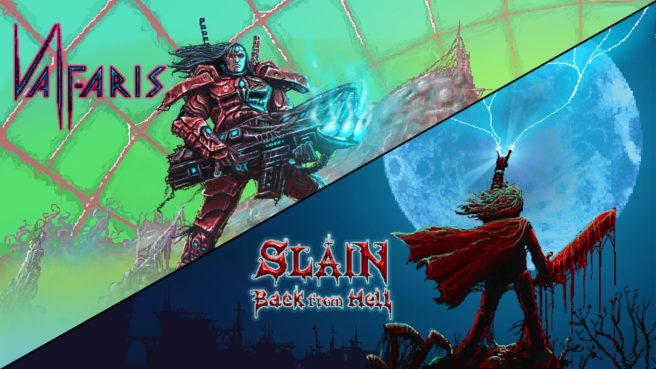 Developer Steel Mantis have announced that Valfaris and Slain: Back From Hell will be available in a new bundle titled 'Valfaris & Slain: Back From Hell Double Pack', releasing on the eShop on April 23rd.
The bundle brings together two of the developer's heavy metal inspired action games at a reduced price. Slain: Back From Hell originally launched on Switch in 2017, while Valfaris debuted in 2019.
You can check out a trailer for the bundle below.
Source: Big Sugar PR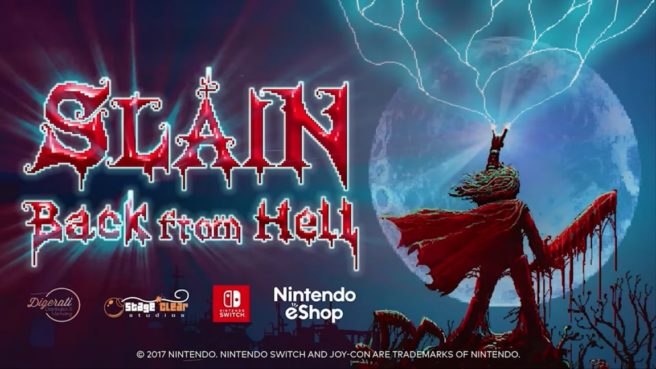 Slain: Back From Hell has been updated on Switch. Once the patch is applied, you should find that the game runs at 60 frames per second. It was previously 30 FPS, so the experience should be a bit smoother.
Source: Switch news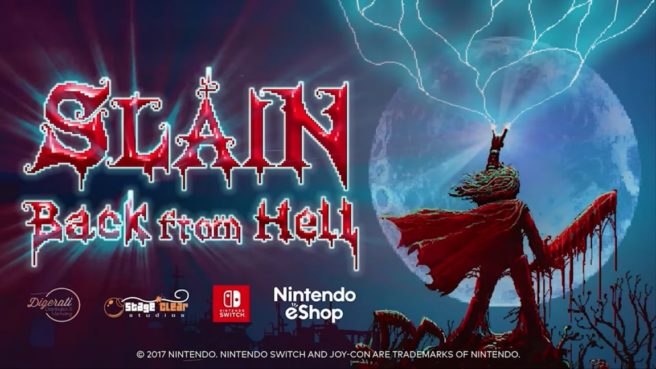 Slain: Back From Hell is landing on the Switch eShop next week. Get a look at some footage in the video below.