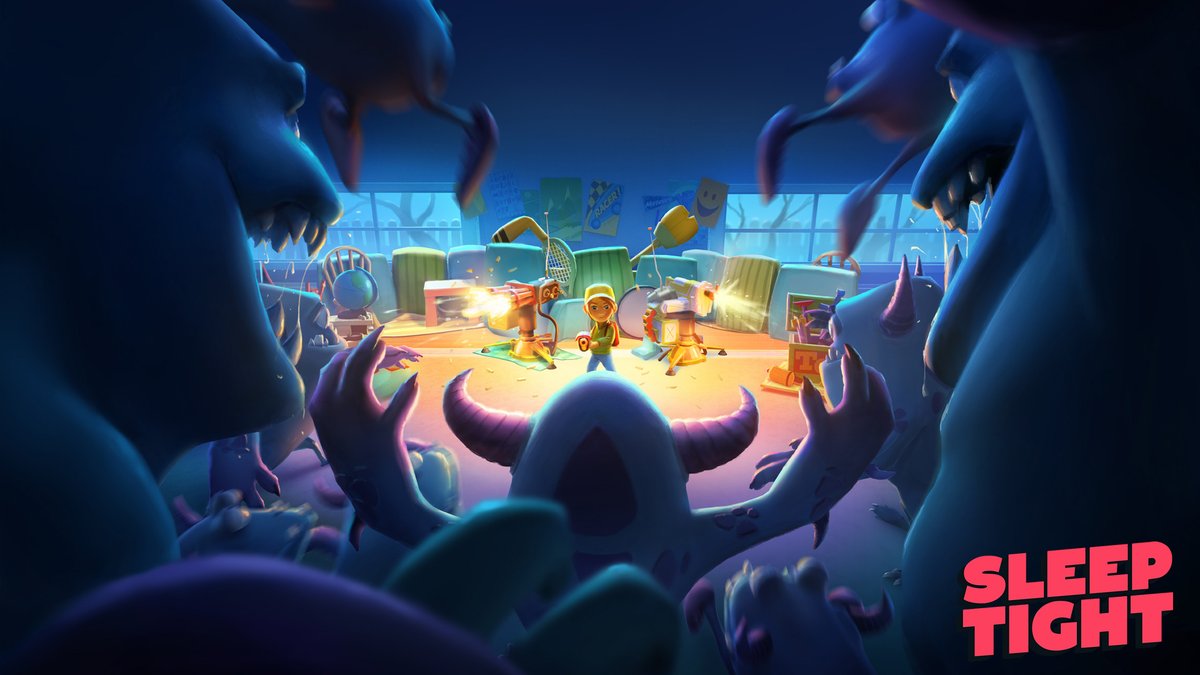 We Are Fuzzy has revealed Sleep Tight, a new arcade-style twin-stick shooter for Switch. The game involves building the perfect pillow fort and defending a childhood bedroom from monsters.
We Are Fuzzy has quite a bit of talent on board. Maxx Burman, the creative director behind Westworld's opening credits, is working on the game. An artist who has been involved with Game of Thrones, Far Cry 5, Titanfall, and Iron Man 3 is working on the project as well, in addition to Disney character artist Dylan Ekren and Ubisoft / Far Cry designer Oscar Mar.
Sleep Tight is slated for Q1 2018 on Switch. View the first trailer below.