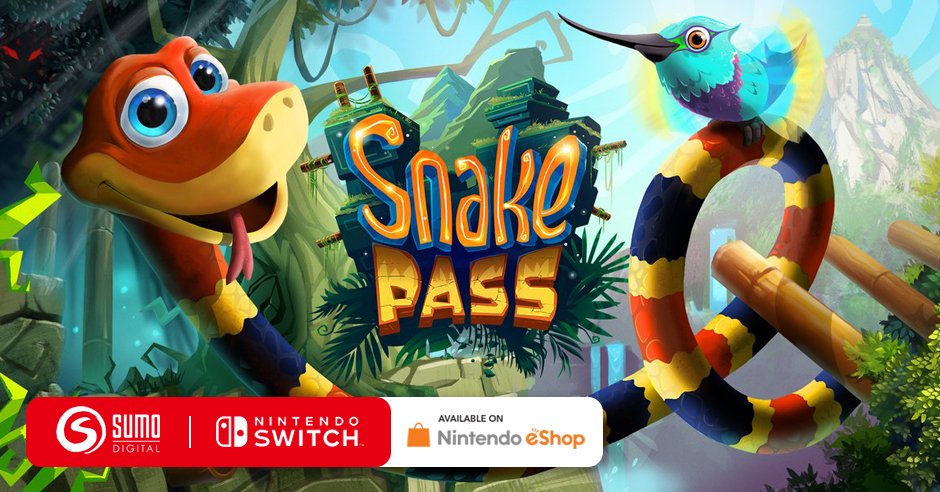 Snake Pass was one of the earlier games to hit the eShop last year. By all accounts, the title did very well. Thanks to Snake Pass' success, Sumo Digital is sticking with the concept – and it looks like we can expect something early this year.
Sumo tweeted the following earlier today:

https://twitter.com/Snake_Pass/status/952871850132025344

At the moment, that tease is the only thing we have to go on. Sumo should have something more concrete to share soon.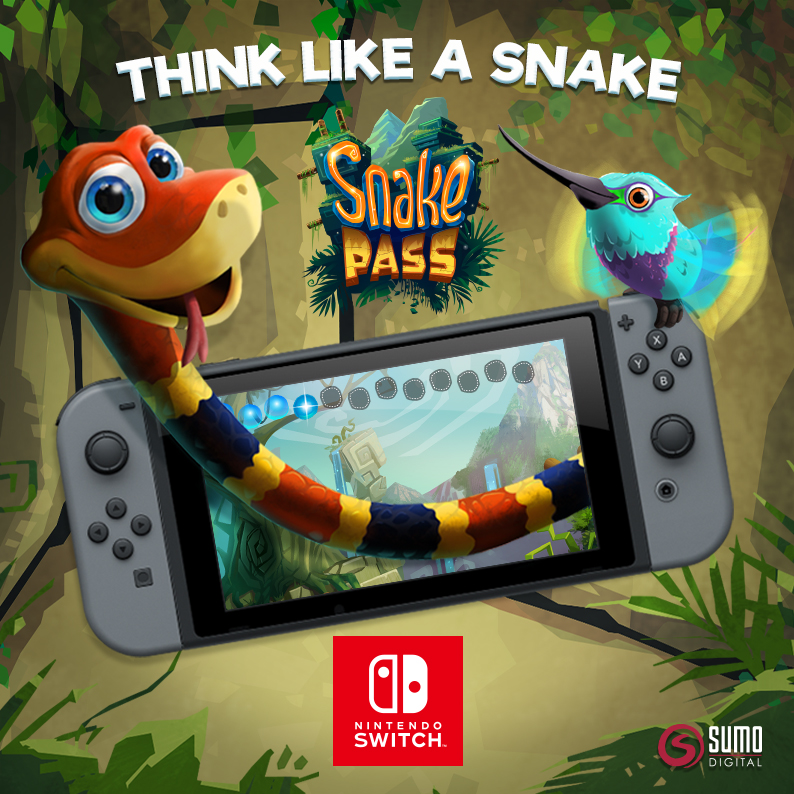 Snake Pass has received a notable discount on the North American Switch eShop. You can purchase it for 50 percent off, as it's down to $9.99 from $19.99. The sale lasts until October 30.
Snake Pass doesn't appear to be on sale in Europe at the moment. It could be included in the upcoming Halloween eShop sale later this week though.
Source: Switch eShop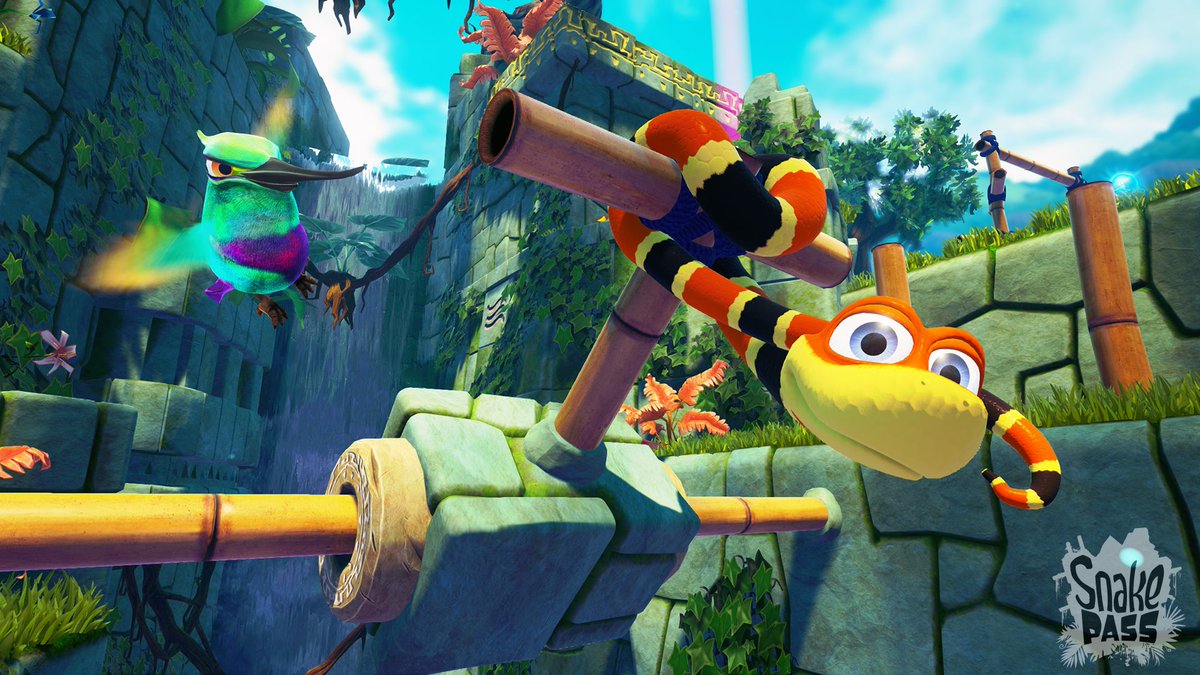 Sumo Digital introduced a new Snake Pass update late last month. It was a pretty substantial one, adding in Time Trials and leaderboards on Switch. However, that pesky rumble bug was brought back with the patch.
On the bright side, Sumo has been quick to address the situation. Another Snake Pass update is now available, bringing the game to version 1.2.1. You should notice that the rumble issues have once again been addressed.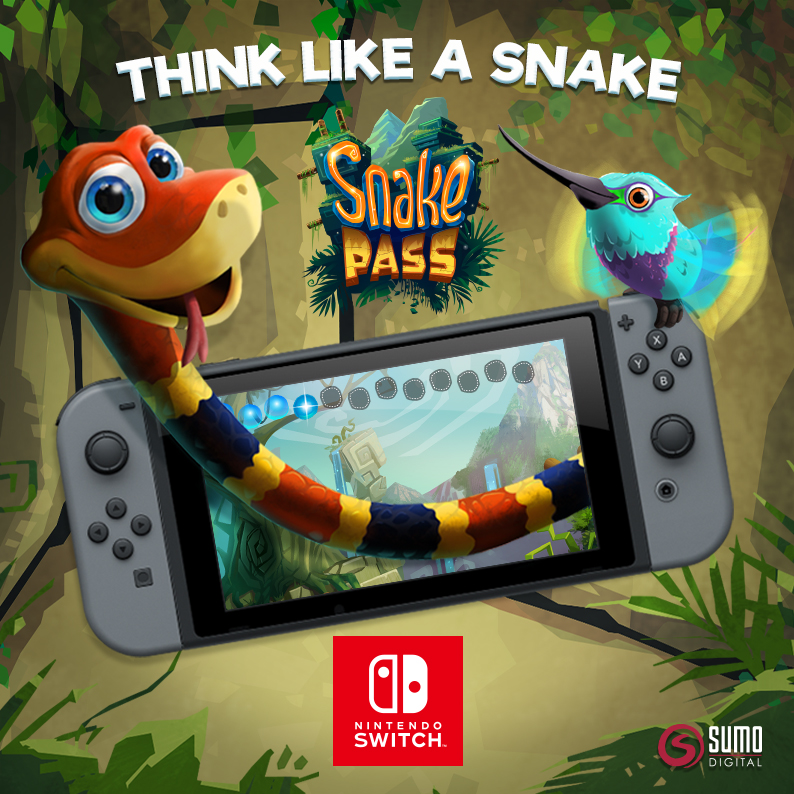 Sumo Digital isn't done with Snake Pass. In July, the studio will release the first DLC for the game.
Those who have yet to purchase Snake Pass may want to take advantage of a new discount. It'll be 40 percent off until July 4.
Here's a video teasing Snake Pass' upcoming DLC and announcing the sale:
Source: Sumo Digital PR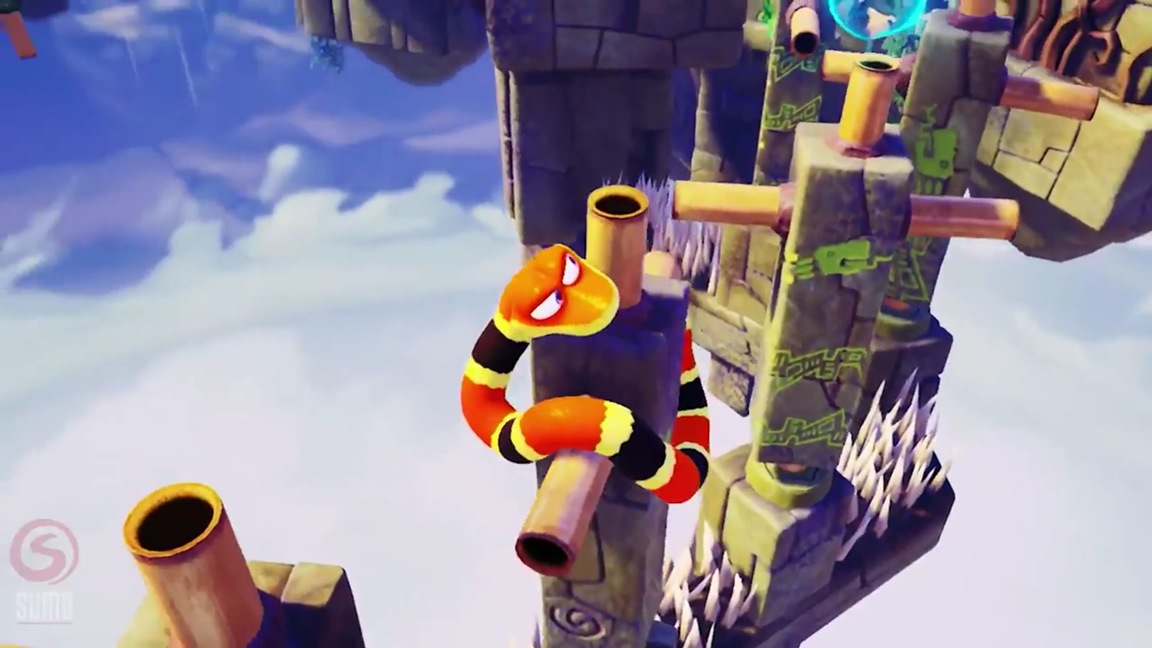 Sumo Digital introduced Time Trials and leaderboards to the Switch version of Snake Pass this week with version 1.2. However, players quickly began to notice an issue with the Joy-Con. After applying the patch, the controllers have a tendency to rumble excessively.
The good news is that Sumo already identified the problem and has a fix in the works. Another update should be distributed soon.
Sumo wrote on its website:
"As many of you know, on Wednesday Snake Pass Update 1.2 was released across all platforms. Whilst there's been plenty of incredible feedback we also aware that some of you have had some issues with the update. Most notably we're aware that a number of users on the Nintendo Switch have been experience excessive rumbling of the Joy-Con controllers. We just wanted to let you all known in an official capacity that this is an issue we're very aware of. You'll be thrilled to know that we've identified the issue that is causing this problem and are working as quickly as possible to get a hotfix out to resolve it as soon as we possibly can.

We apologies for the inconvenience and appreciate your understanding with this matter. Hold on tight!"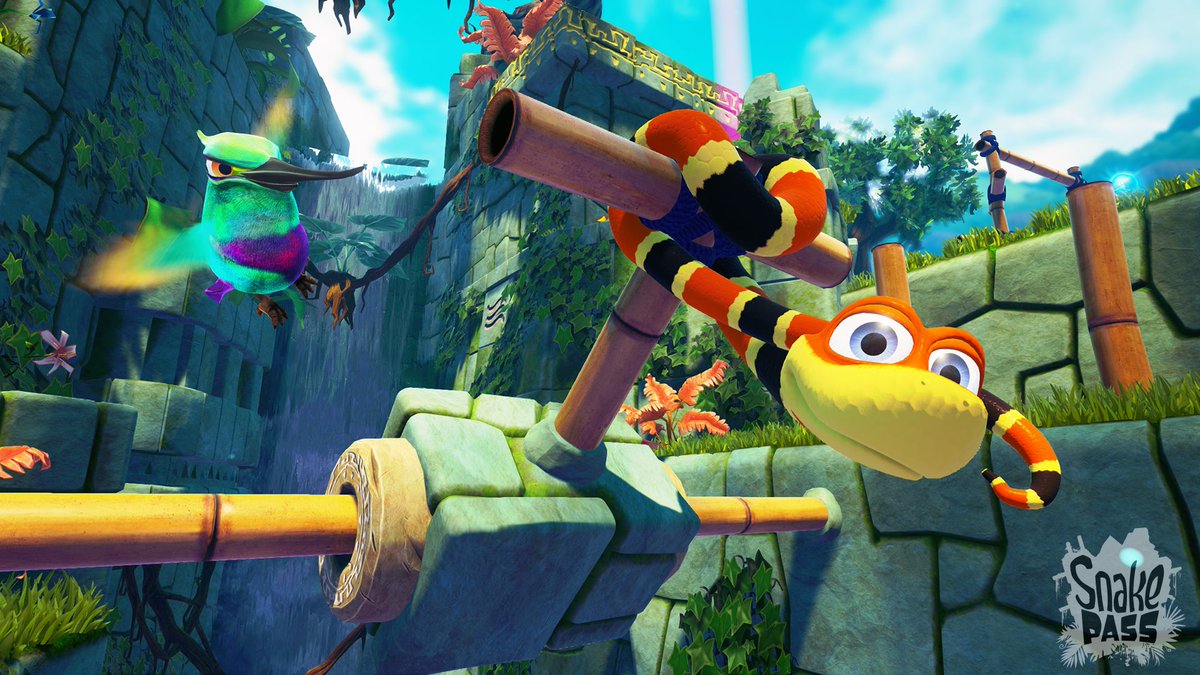 Snake Pass has been updated on Switch to version 1.2, Sumo Digital announced today. It's highlighted by the addition of Time Trials and leaderboards on Switch. A number of fixes and improvements have been implemented as well.
Below are the full patch notes: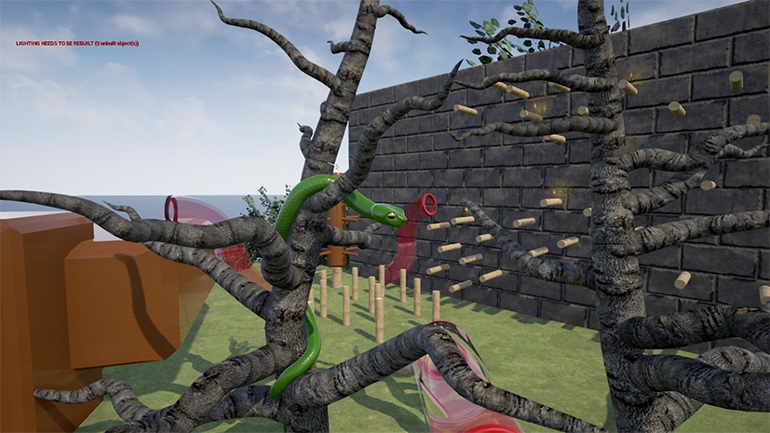 Snake Pass is a significant game on Switch having been the first Unreal Engine 4 title on the platform. On the whole, it stacks up quite well against other versions. Technical director Pete Harrap posted a blog this week that not only offers insight into getting Snake Pass up and running on Switch, but also looks back on overall cross-platform development.
The image attached above is a "super early" look at Snake Pass during an internal game jam. Ultimately, the company decided to move forward with the project after selecting it out of a number of different pitches.
Harrap's post later goes into Switch development specifically. Here's what Snake Pass looked like on the system after just two days: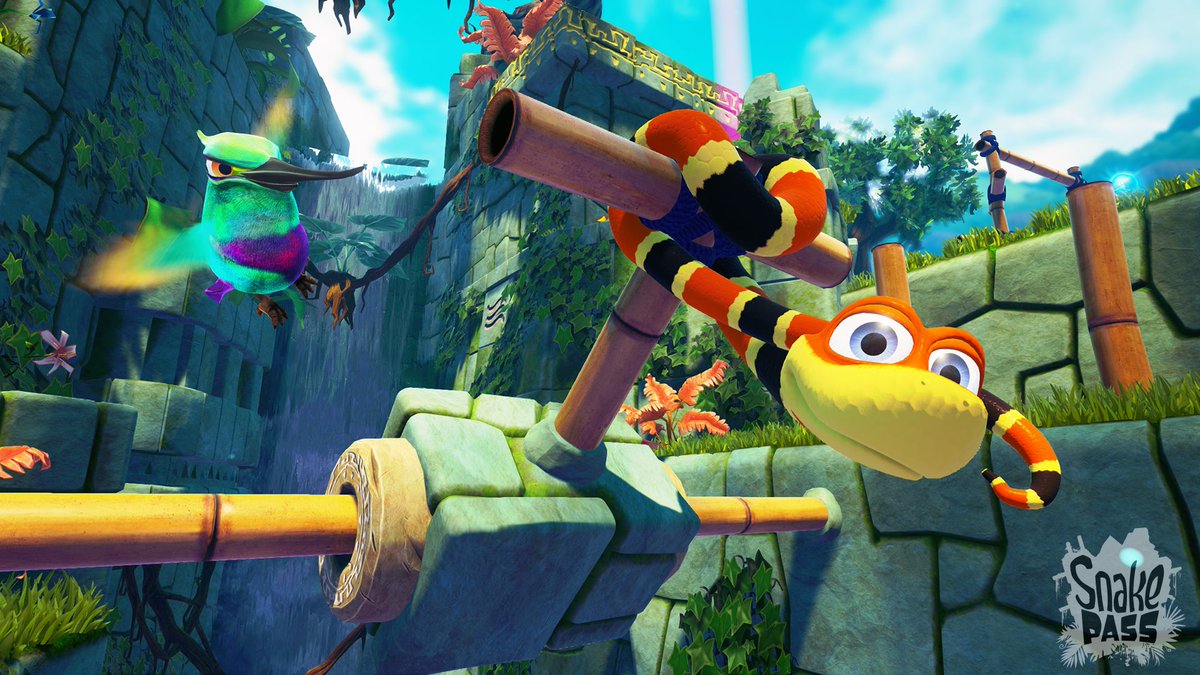 Snake Pass has been out for around a month. With that in mind, Sumo Digital prepared a special infographic containing various stats. You can view that below.
In other Snake Pass news, Snake Pass will be supported with patches that range from "quality of life changes, right through to exploring other possible avenues of getting Snake Pass into YOUR hands." Sumo Digital also teased new content once again: "Oh, and there may or may not be additional content being explored too…Not that we can confirm or deny that either way."
Sumo Digital will have more news about Snake Pass soon, including details about the game's next update.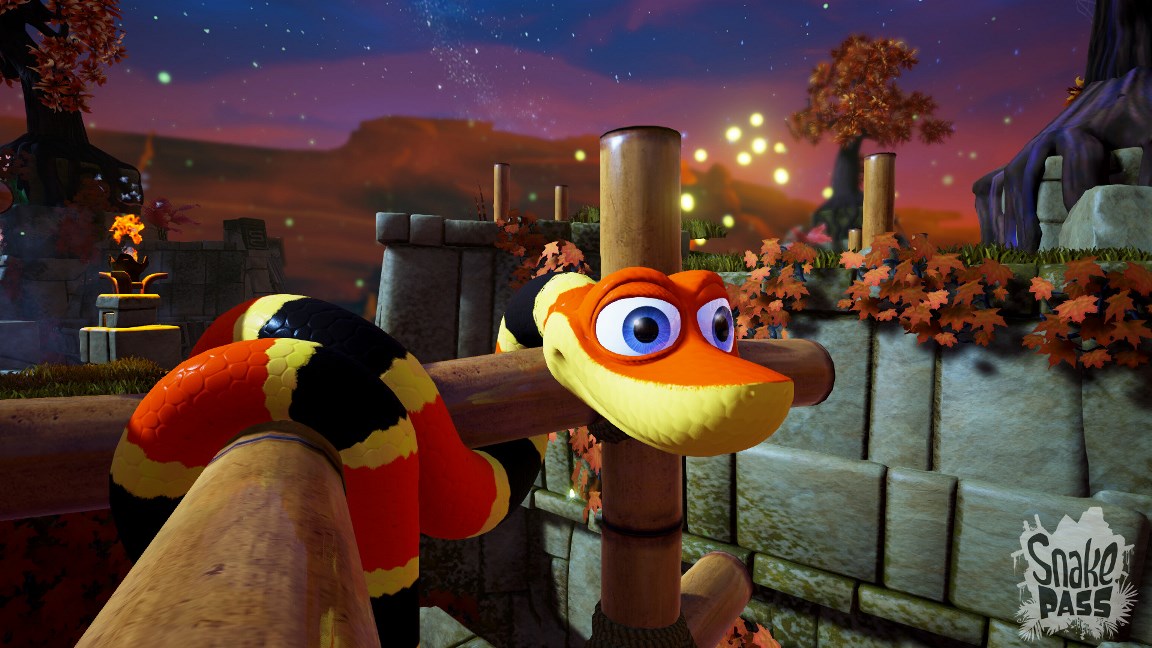 Nintendo UK has posted on their site an interesting interview with Snake Pass creator, Seb Liese.
One of the most important tidbits that we could extract is that developer Sumo Digital still has a lot of funny ideas that couldn't be implemented in the final game, so the potential for downloadable content or even a sequel is there.
But Seb Liese notes that they would have to make sure that players have already mastered controlling the snake Noodle before implementing new and creative challenges:
"There's so many crazy things that Noodle could still do, if only we were sure that people have the skills. So if and when we go DLC, you'll get some really cool things that we know he can do."
The full interview is available at Nintendo UK's website. Check it out if you want to learn more about Snake Pass.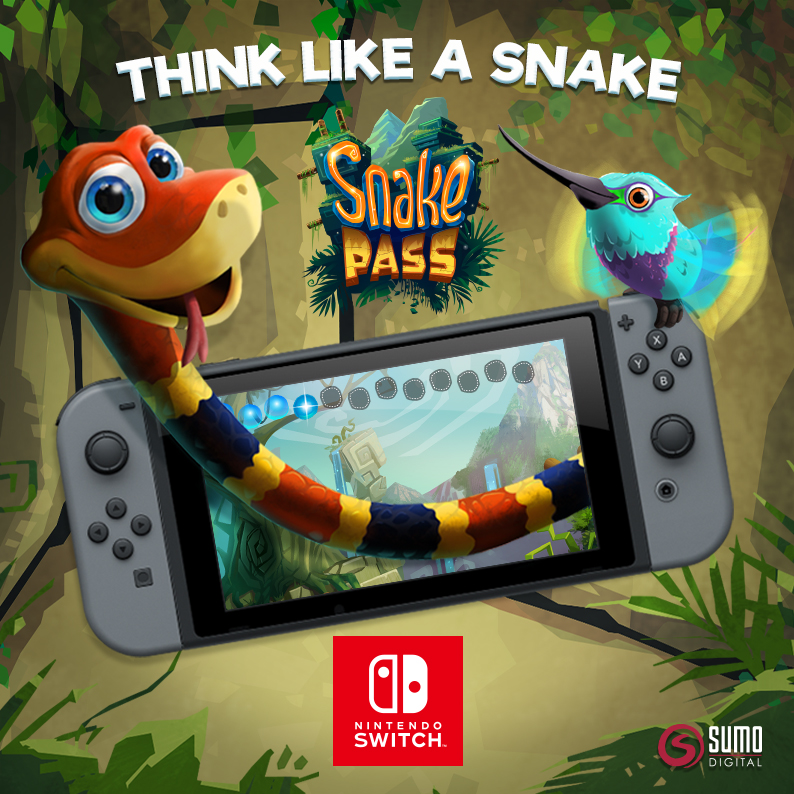 Snake Pass is an important release on Switch in the sense that it's one of the first Unreal Engine 4 games on the platform. The development period is really fascinating, as Sumo Digital had the game ready in just a few months. As part of a feature on GamesIndustry, the team went in-depth about how it was brought over so quickly.
Sumo was invited by Nintendo to get a look at Switch last December. Teams were sent to both Nintendo of Europe in Frankfurt and Nintendo of America in Redmond. Sumo was happy with what they saw, and received dev kits five days after they were ordered.