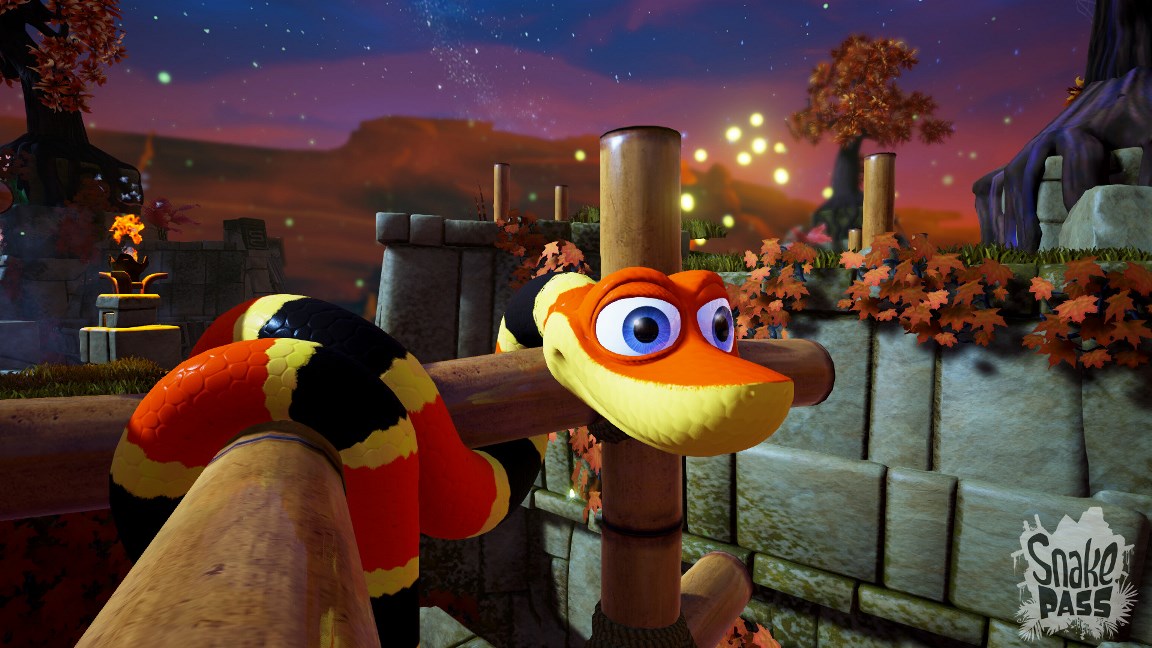 Snake Pass's first anniversary happened today. Sumo Digital celebrated with an update that adds in an Arcade Mode, but also a new sale.
Right now, you can nab Snake Pass for 50% off on the eShop. The game normally costs $19.99, but can currently be purchased for $9.99. The sale lasts until April 10.
Source: Switch eShop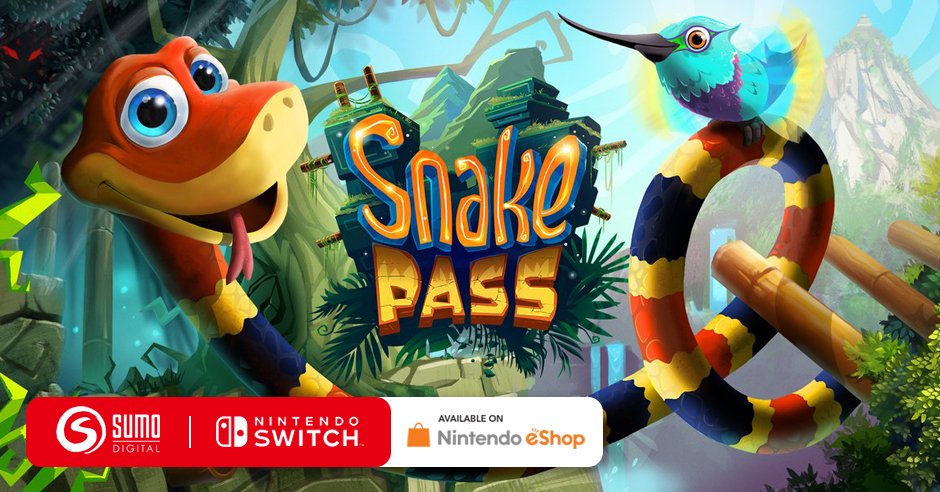 A new update for Snake Pass on Switch is now available. It changes the game's icon back to the original icon, which has been the topic of much discussion in the Switch community. The update also adds a new Arcade Mode.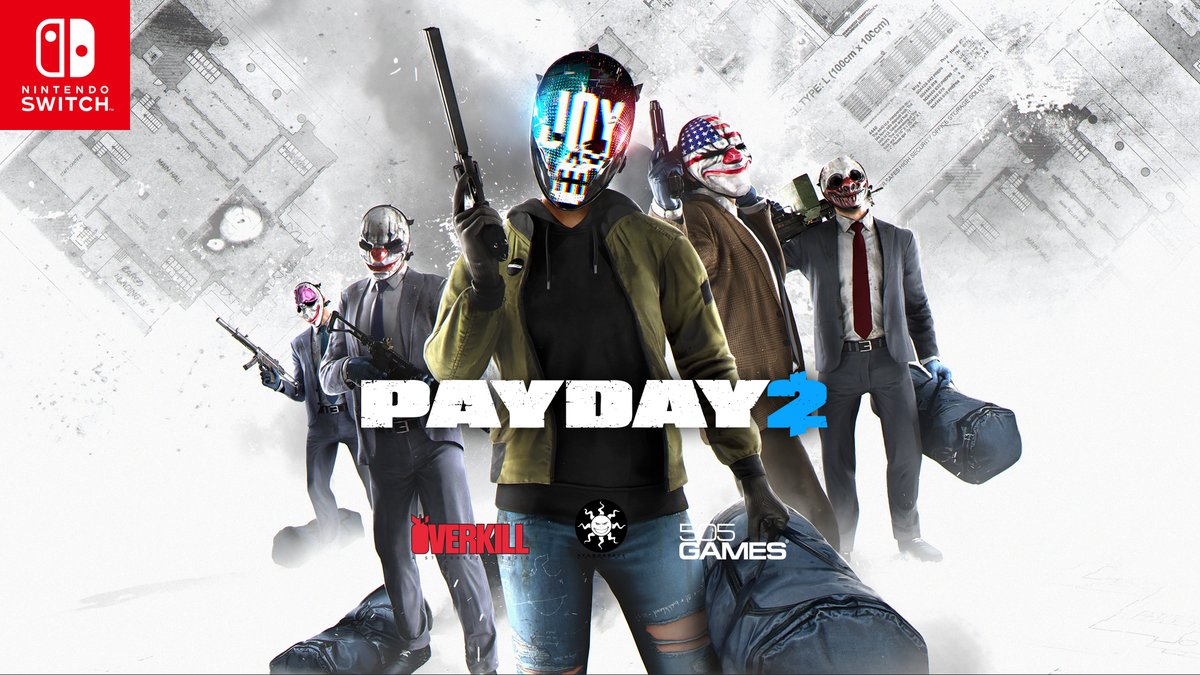 Here's something interesting about Payday 2 for Switch. It seems that development was largely handled by Sumo Digital, as opposed to Overkill Software.
Sumo is specifically listed in the game's credits: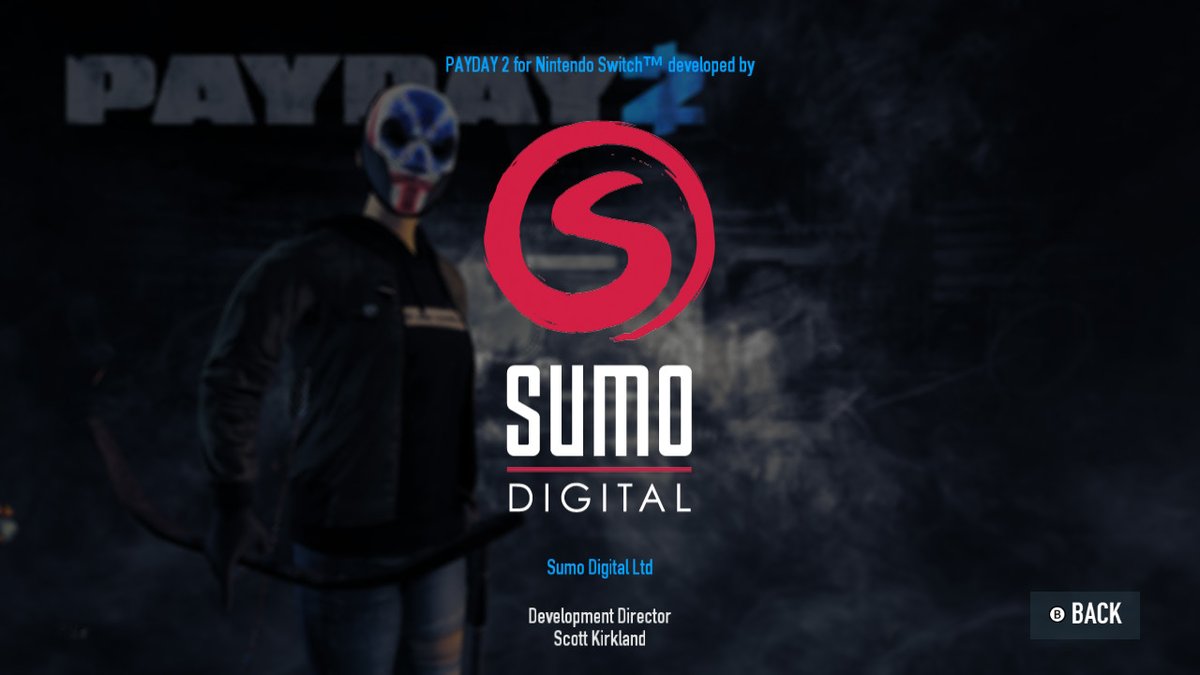 Sumo Digital released Snake Pass on Switch last year. The team is also behind the Sonic racing titles.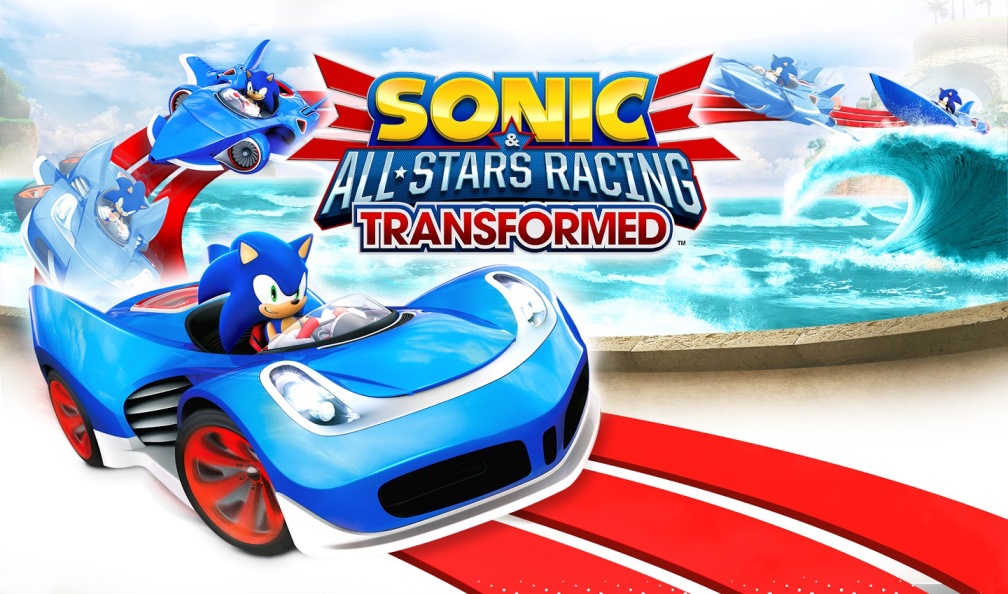 Update: Bumped to the top. Though the rumor itself still stands, a new Sonic karting game has been ruled out for now. Aaron Webber from SEGA's social media and PR ruled that out on Twitter:
Hi guys – saw rumors floating today about another SART game. Just wanted to confirm it's not a thing!

— Aaron Webber (@RubyEclipse) January 30, 2018
---
Original: Sumo Digital has worked on two Sonic kart racers for SEGA. Sonic & SEGA All-Stars Racing launched in 2010, followed by Sonic & All-Stars Racing Transformed a couple of years later. A third entry could now be a possibility.
Slides from a supposed Sumo presentation have apparently leaked online. One page covers project in development at the studio, including an unannounced karting game based on an "established global IP".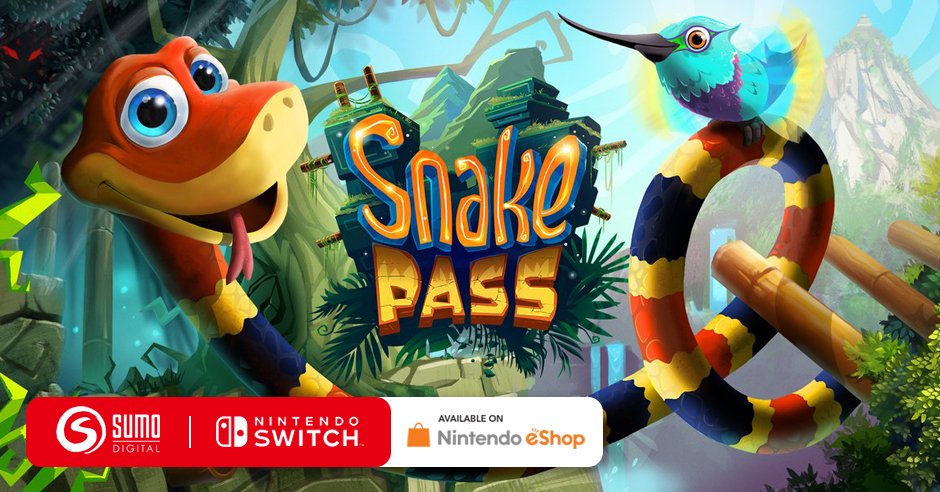 Snake Pass was one of the earlier games to hit the eShop last year. By all accounts, the title did very well. Thanks to Snake Pass' success, Sumo Digital is sticking with the concept – and it looks like we can expect something early this year.
Sumo tweeted the following earlier today:

https://twitter.com/Snake_Pass/status/952871850132025344

At the moment, that tease is the only thing we have to go on. Sumo should have something more concrete to share soon.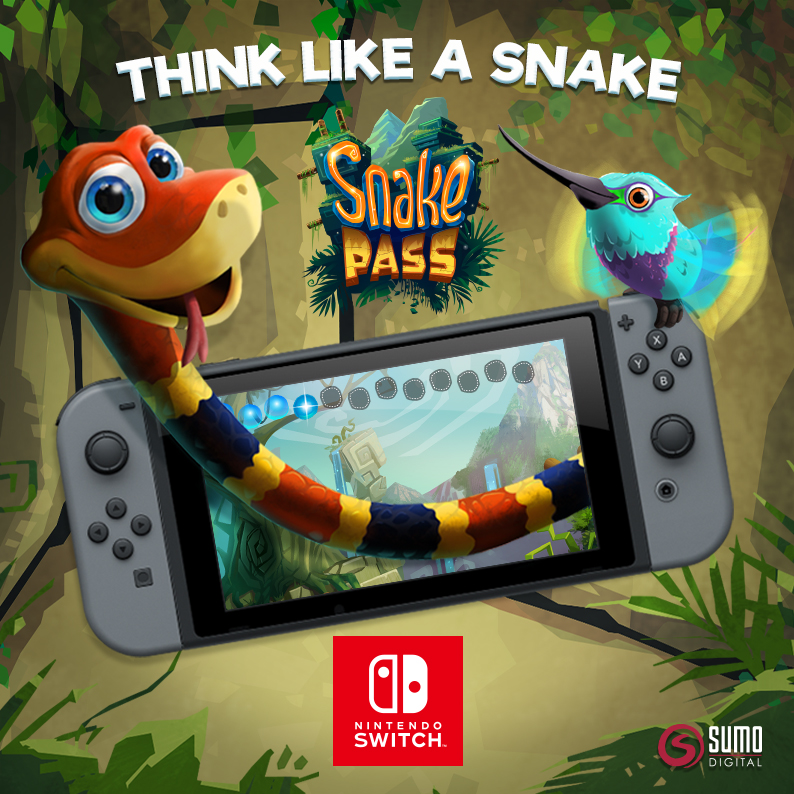 Snake Pass has received a notable discount on the North American Switch eShop. You can purchase it for 50 percent off, as it's down to $9.99 from $19.99. The sale lasts until October 30.
Snake Pass doesn't appear to be on sale in Europe at the moment. It could be included in the upcoming Halloween eShop sale later this week though.
Source: Switch eShop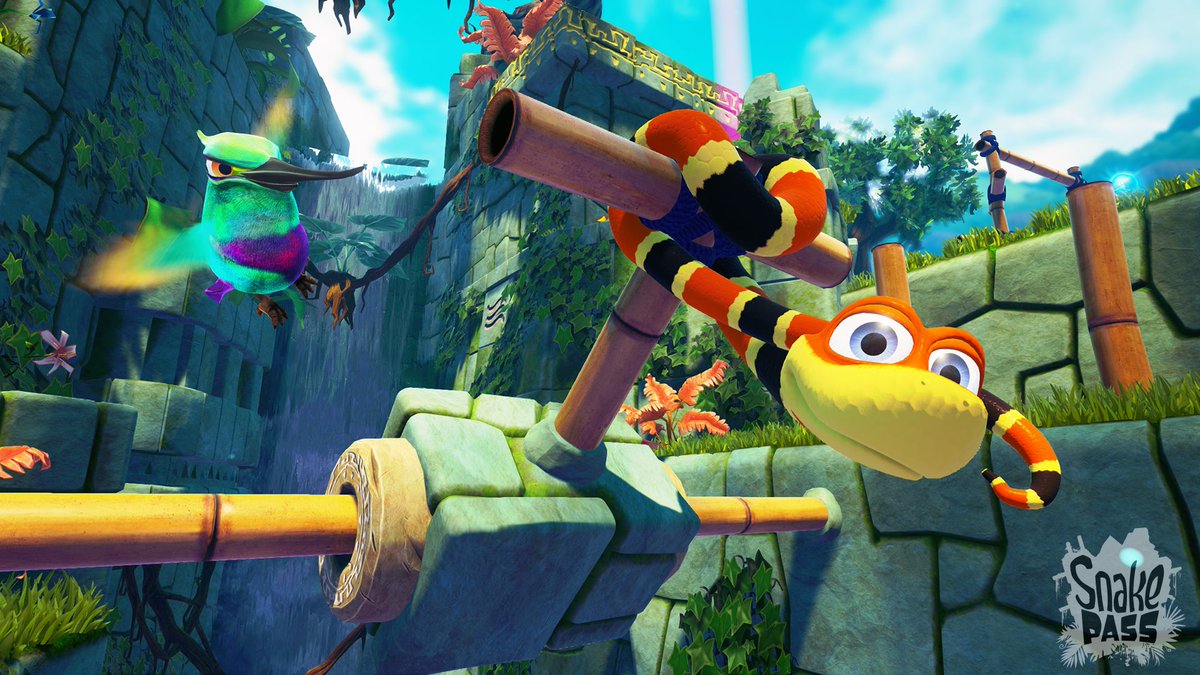 Sumo Digital introduced a new Snake Pass update late last month. It was a pretty substantial one, adding in Time Trials and leaderboards on Switch. However, that pesky rumble bug was brought back with the patch.
On the bright side, Sumo has been quick to address the situation. Another Snake Pass update is now available, bringing the game to version 1.2.1. You should notice that the rumble issues have once again been addressed.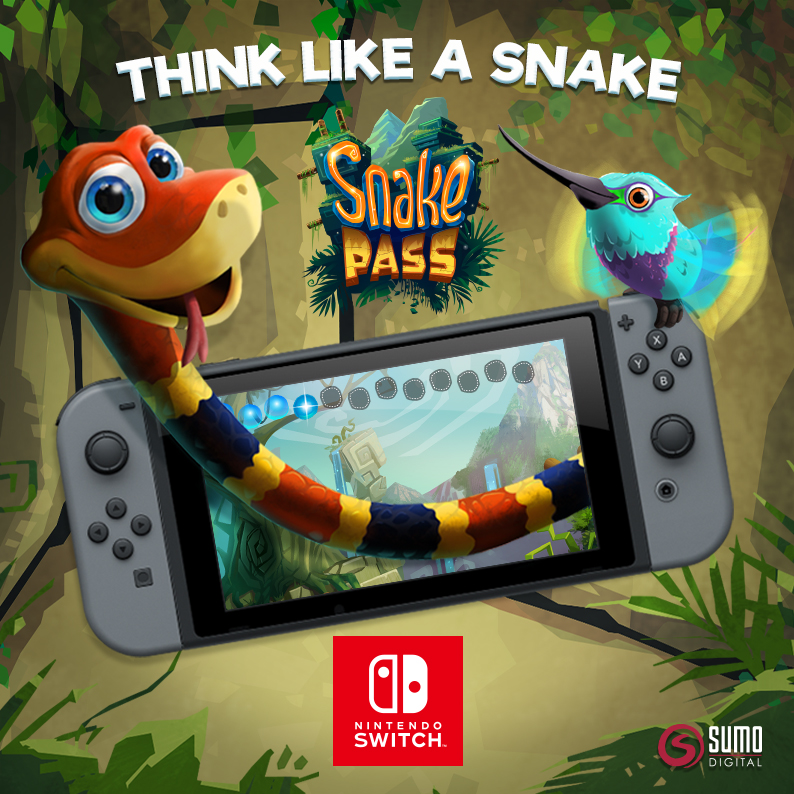 Sumo Digital isn't done with Snake Pass. In July, the studio will release the first DLC for the game.
Those who have yet to purchase Snake Pass may want to take advantage of a new discount. It'll be 40 percent off until July 4.
Here's a video teasing Snake Pass' upcoming DLC and announcing the sale:
Source: Sumo Digital PR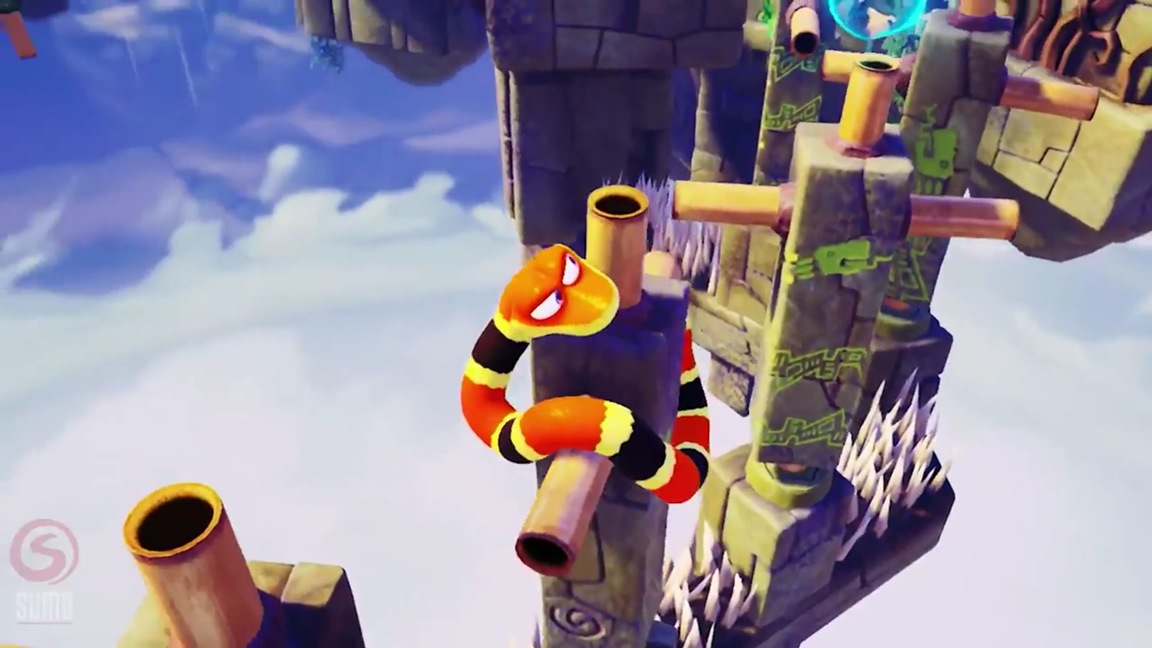 Sumo Digital introduced Time Trials and leaderboards to the Switch version of Snake Pass this week with version 1.2. However, players quickly began to notice an issue with the Joy-Con. After applying the patch, the controllers have a tendency to rumble excessively.
The good news is that Sumo already identified the problem and has a fix in the works. Another update should be distributed soon.
Sumo wrote on its website:
"As many of you know, on Wednesday Snake Pass Update 1.2 was released across all platforms. Whilst there's been plenty of incredible feedback we also aware that some of you have had some issues with the update. Most notably we're aware that a number of users on the Nintendo Switch have been experience excessive rumbling of the Joy-Con controllers. We just wanted to let you all known in an official capacity that this is an issue we're very aware of. You'll be thrilled to know that we've identified the issue that is causing this problem and are working as quickly as possible to get a hotfix out to resolve it as soon as we possibly can.

We apologies for the inconvenience and appreciate your understanding with this matter. Hold on tight!"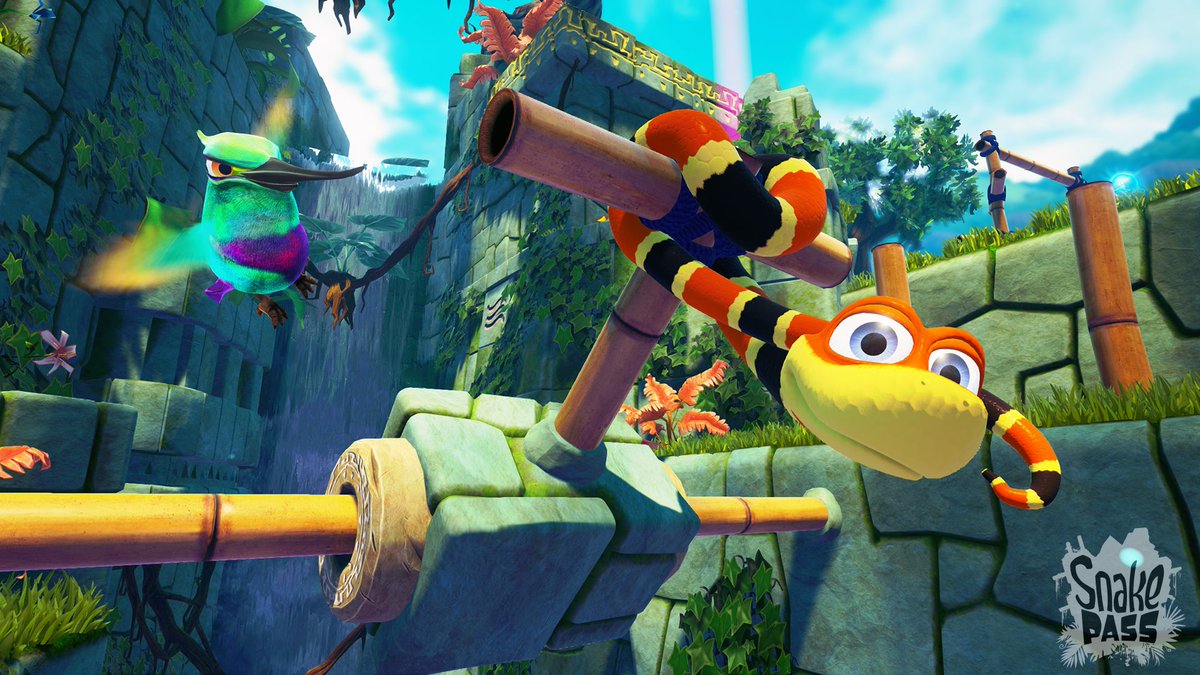 Snake Pass has been updated on Switch to version 1.2, Sumo Digital announced today. It's highlighted by the addition of Time Trials and leaderboards on Switch. A number of fixes and improvements have been implemented as well.
Below are the full patch notes: