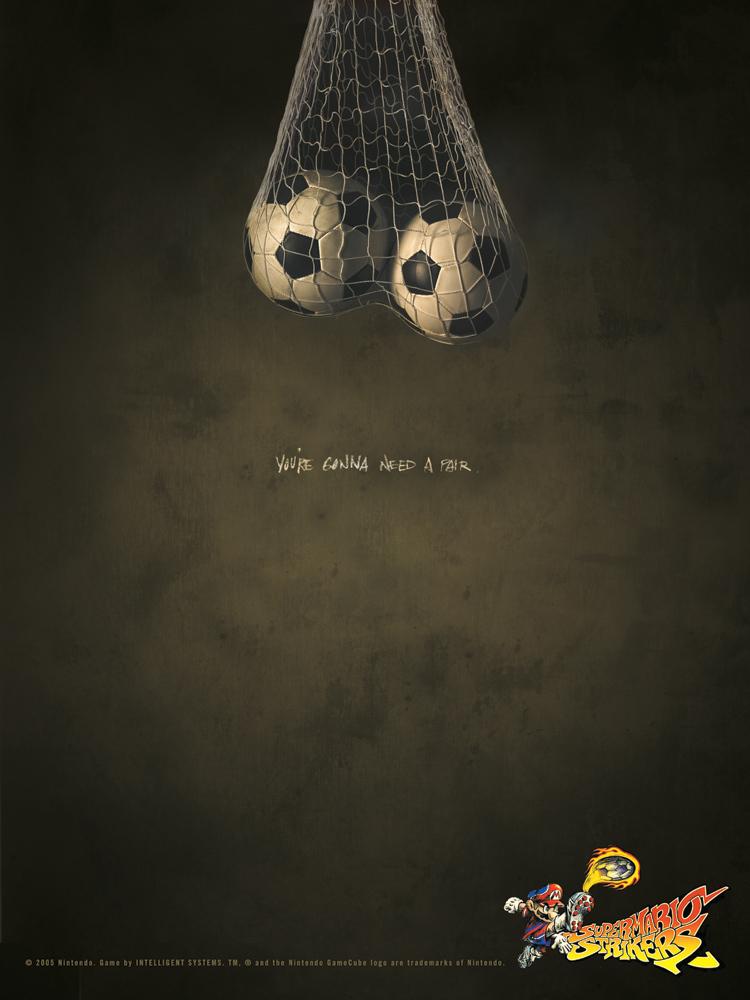 Let's take a trip down memory lane… back when Nintendo was about to release Super Mario Strikers. Print magazines were still going strong, and there needed to be ads to promote the GameCube title.
The image above is one such ad that Nintendo was apparently considering. I hope I don't have to spell out why it was rejected!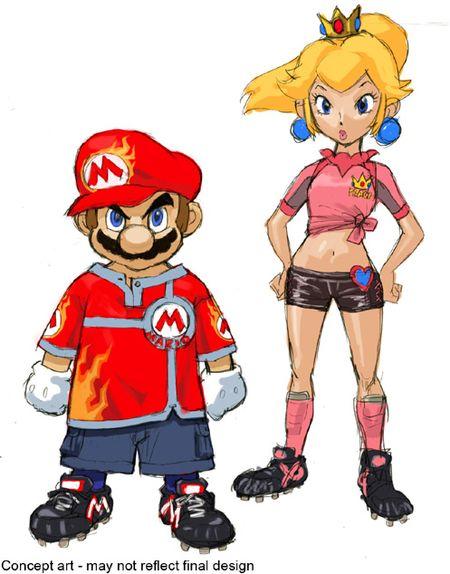 Following up on today's news regarding Mario Strikers Charged, new concept art has appeared from the game's predecessor. Mario and Peach are both in the image. With Super Mario Strikers, Next Level Games was originally going to take inspiration from street football.