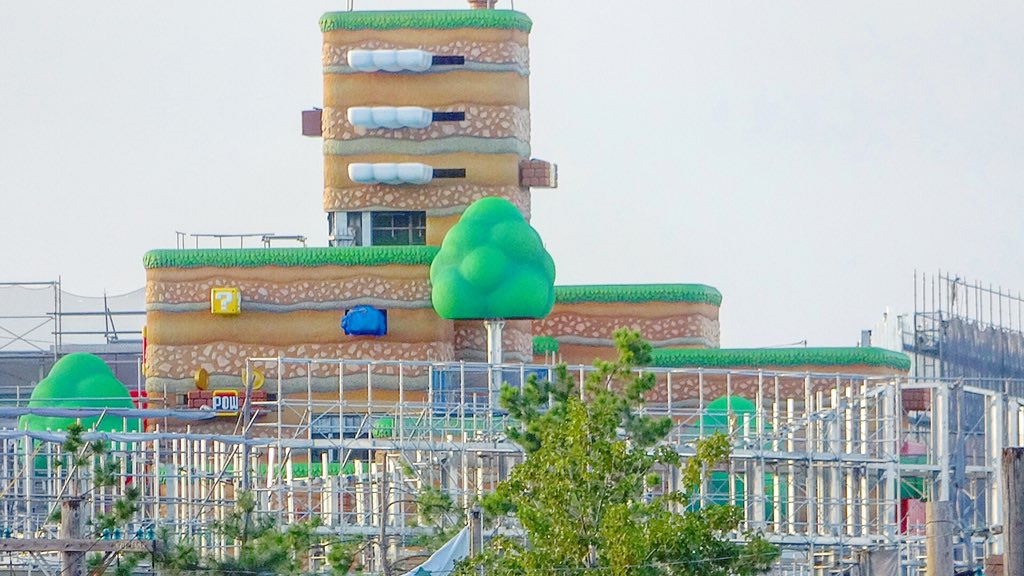 Super Nintendo World really started to come into form last month. Construction has been ongoing for a significant period at this point, but we were able to get a general look at how things are shaping up so far.
A couple of weeks later, another batch of photos are in giving fans the latest update – and with some clearer shots. Here's the full set: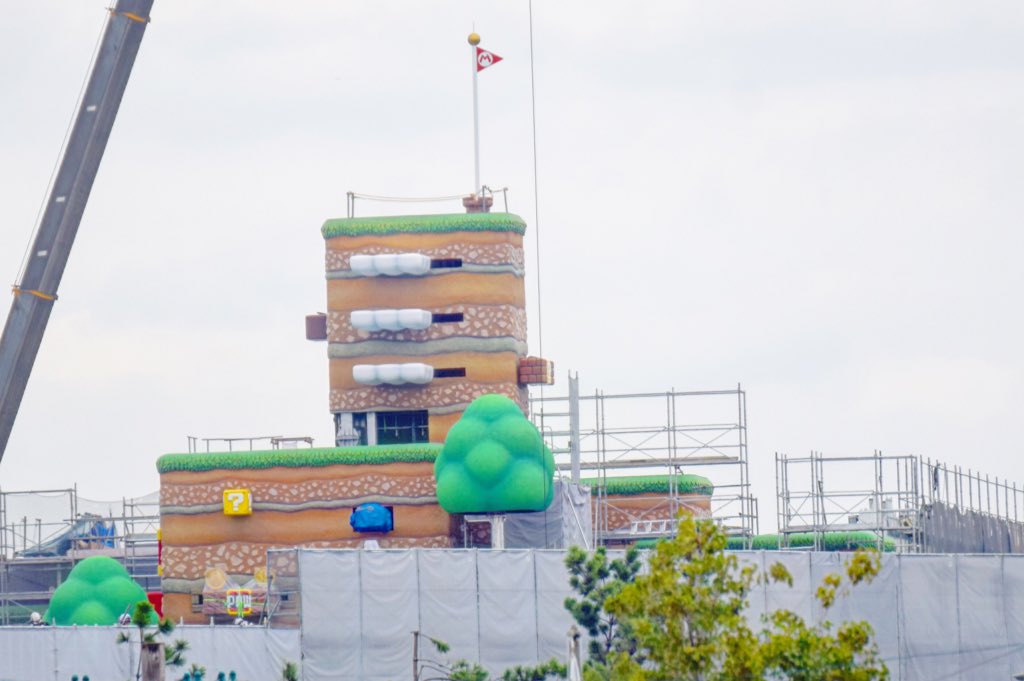 A little over two years after construction began, Super Nintendo World is finally starting to take shape. New photos snapped in Osaka, Japan show the theme park coming together with Mario's well-known flagpole, 1-UP block, and more.
Here are a couple of addition pictures giving a closer look: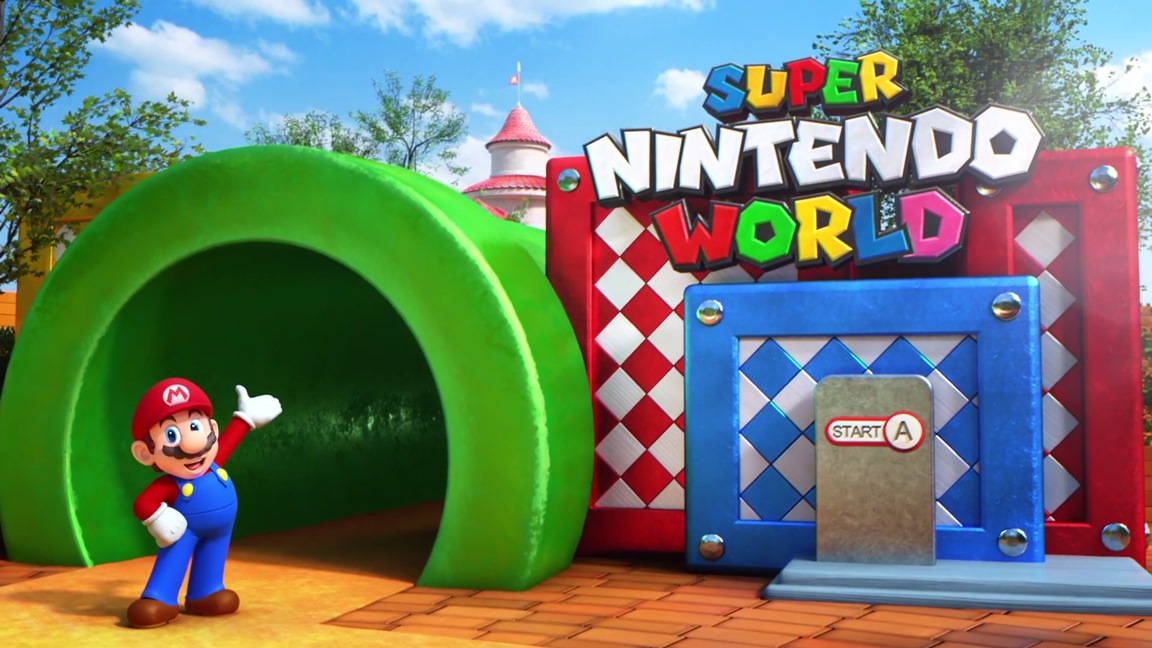 Universal Parks & Resorts chairman and CEO Tom Williams has revealed new details about Super Nintendo World.
Speaking with Bank of America Merrill Lynch's Jessica Jean Reif Cohen, Williams confirmed that the first park in Japan is set to open next spring. Mario Kart and Yoshi rides will be featured in the first phase. There are other aspects to the park, including Peach's Castle, restaurants, merchandise, and more.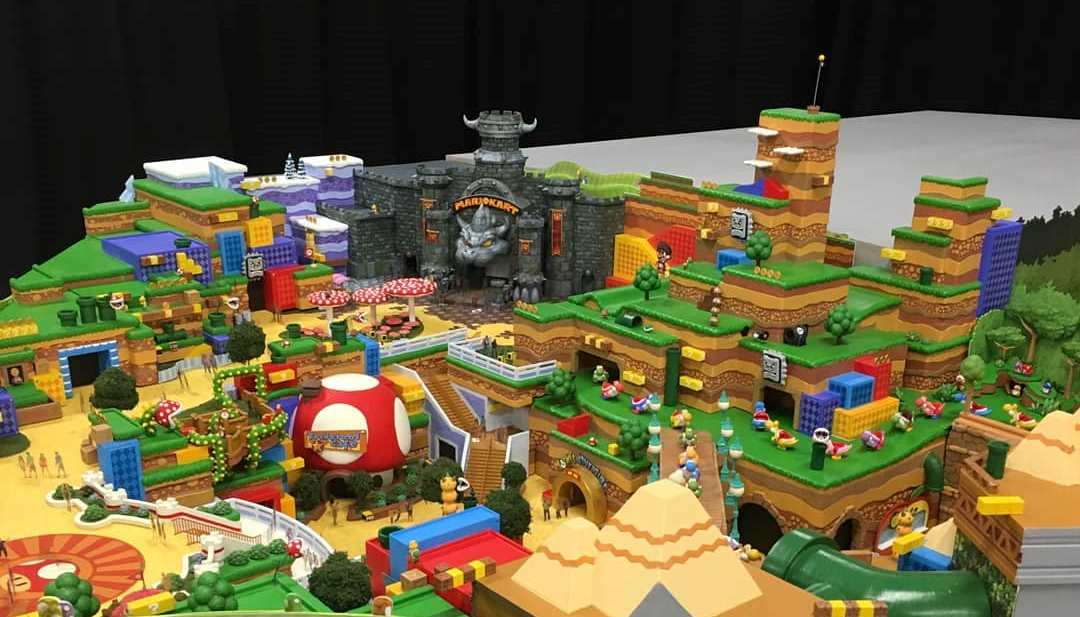 Earlier today, the Unofficial Universal Orlando Podcast shared photos of what appear to be concept models for Super Nintendo World. They were apparently dated from 2016. Orlando ParkStop believes the photos are legitimate based on what it has heard of upcoming plans.
Here are some of the highlights from the photos: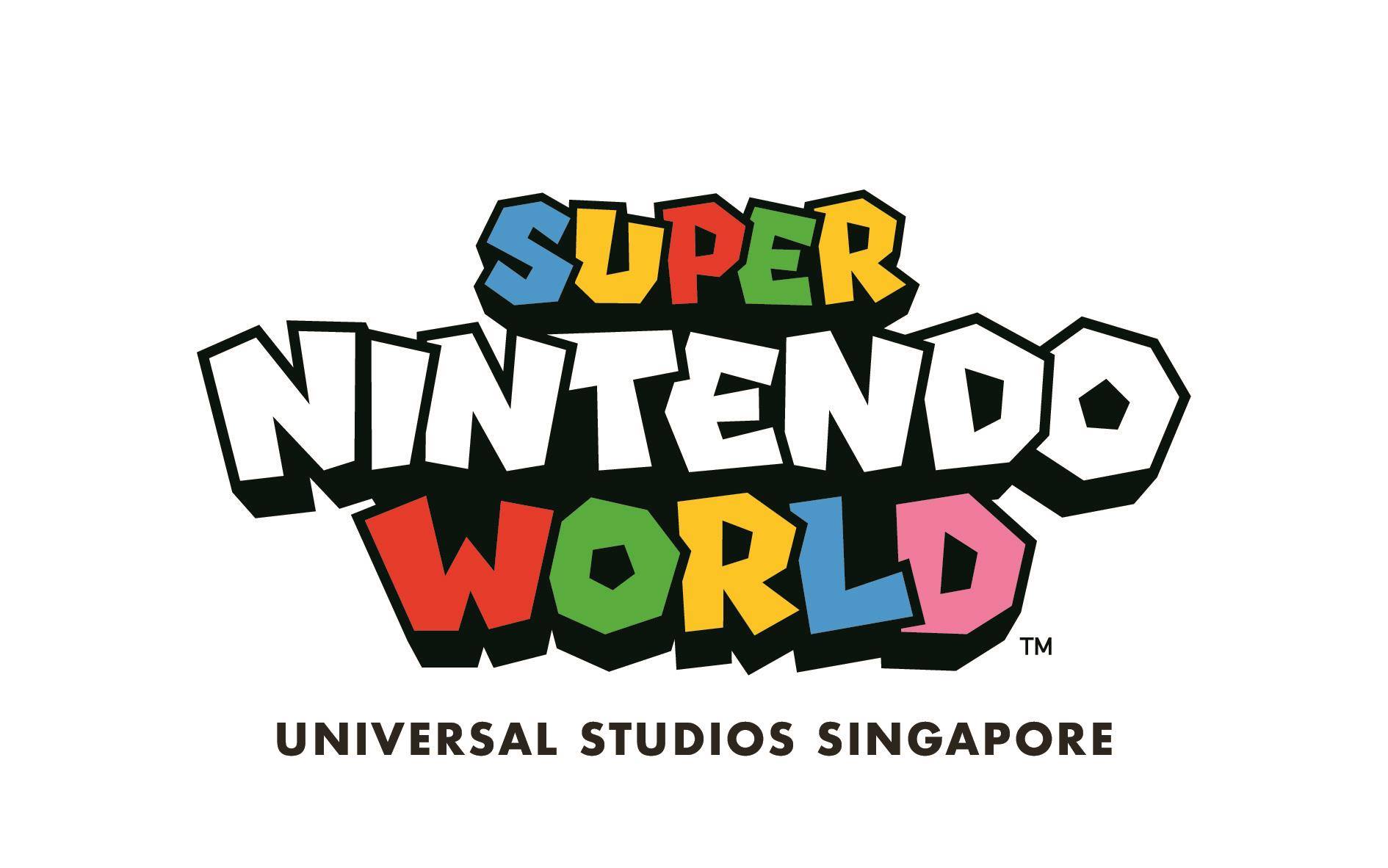 Super Nintendo World is already set to have locations in the United States and Japan. Today, it was announced that the theme park will also be opening in Singapore down the road.
Resorts World Sentosa will extend Universal Studios Singapore with the Super Nintendo World attraction as part of a S$9 billion expansion. New experiences at RWS will open every year starting in 2020, lasting until 2025. However, it's not currently clear when Super Nintendo World will open in Singapore.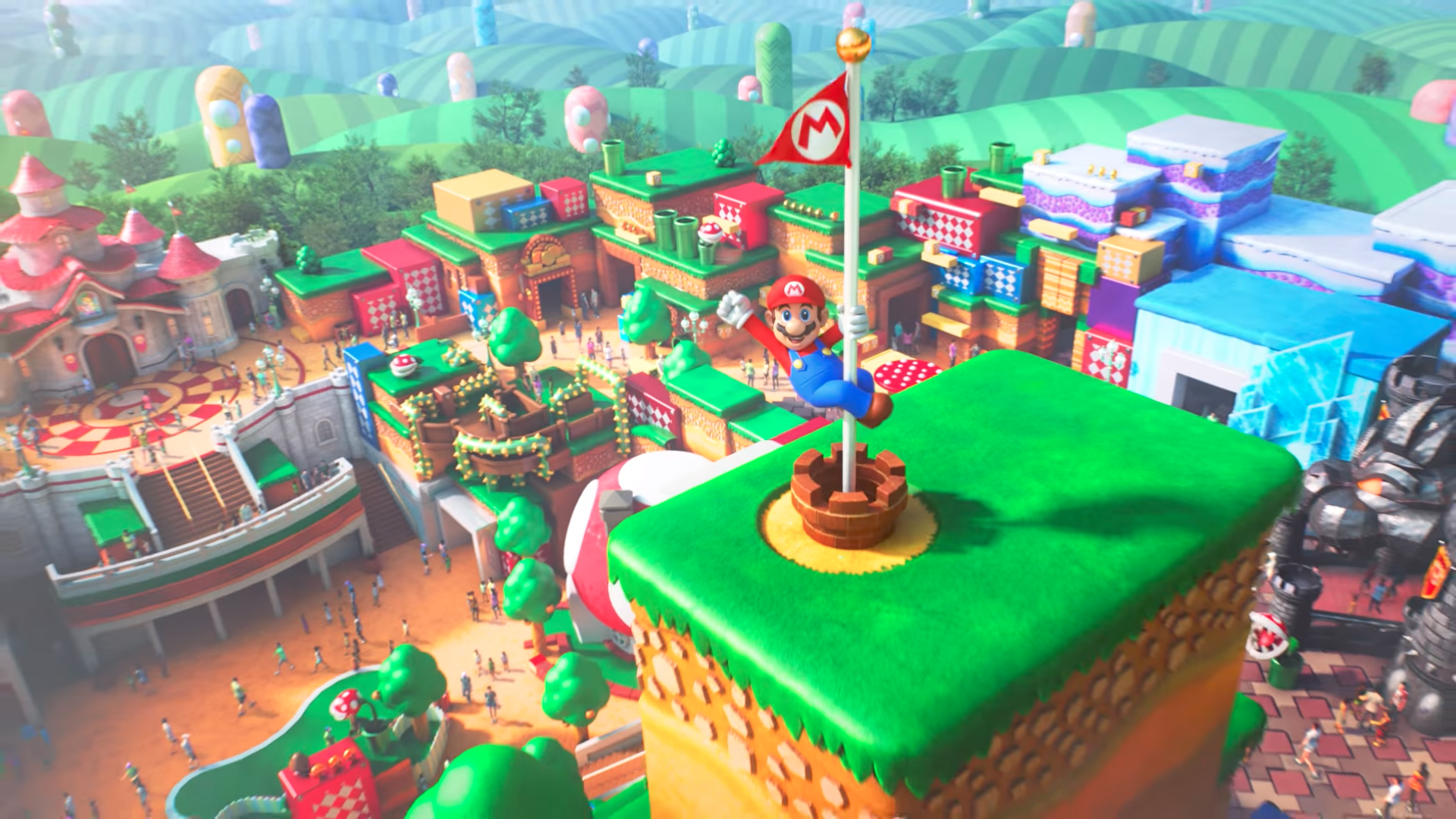 During its 78th Annual General Meeting of Shareholders, Nintendo was asked about a possible synergy between Nintendo attractions at Universal Studios Japan and the company's current products. Former president Tatsumi Kimishina and Shigeru Miyamoto both provided some comments about this.
Here's what the two shared: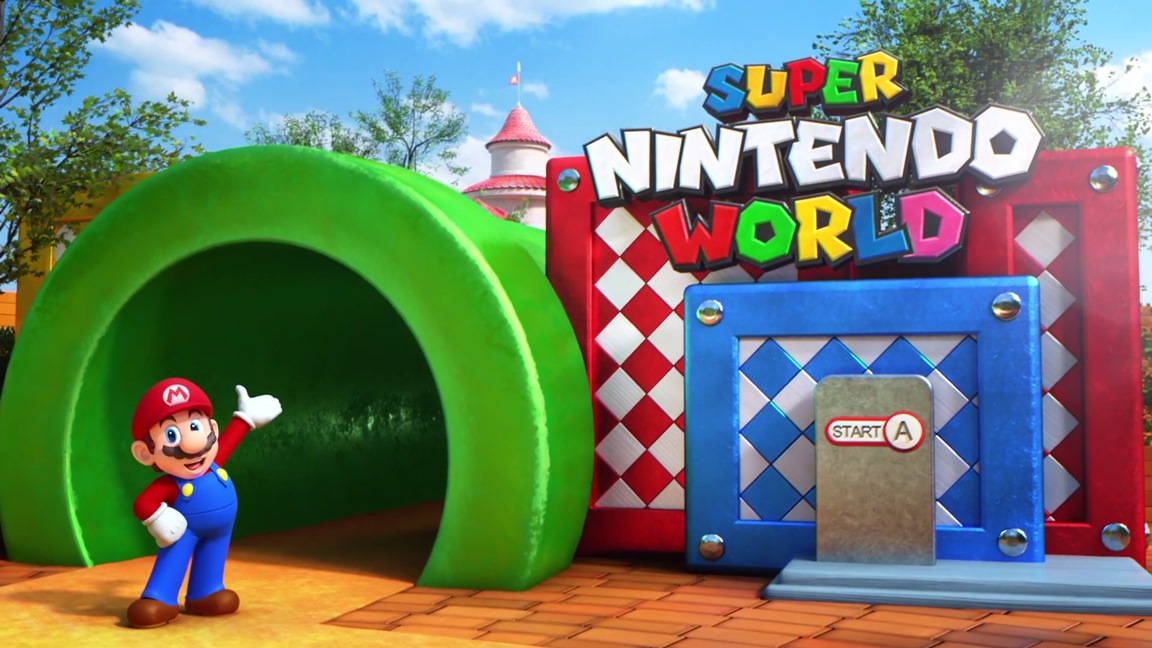 Super Nintendo World is going to be a long-term project for Nintendo and Universal. Originally announced in 2015, the theme park is planned to be ready for the 2020 Olympics in Tokyo.
While it may not show much, the first building for Super Nintendo World has gone up at Universal Studios Japan. Currently the entrance to the area is being worked. You can see a couple of photos below as well as a closer look at construction in the attached video.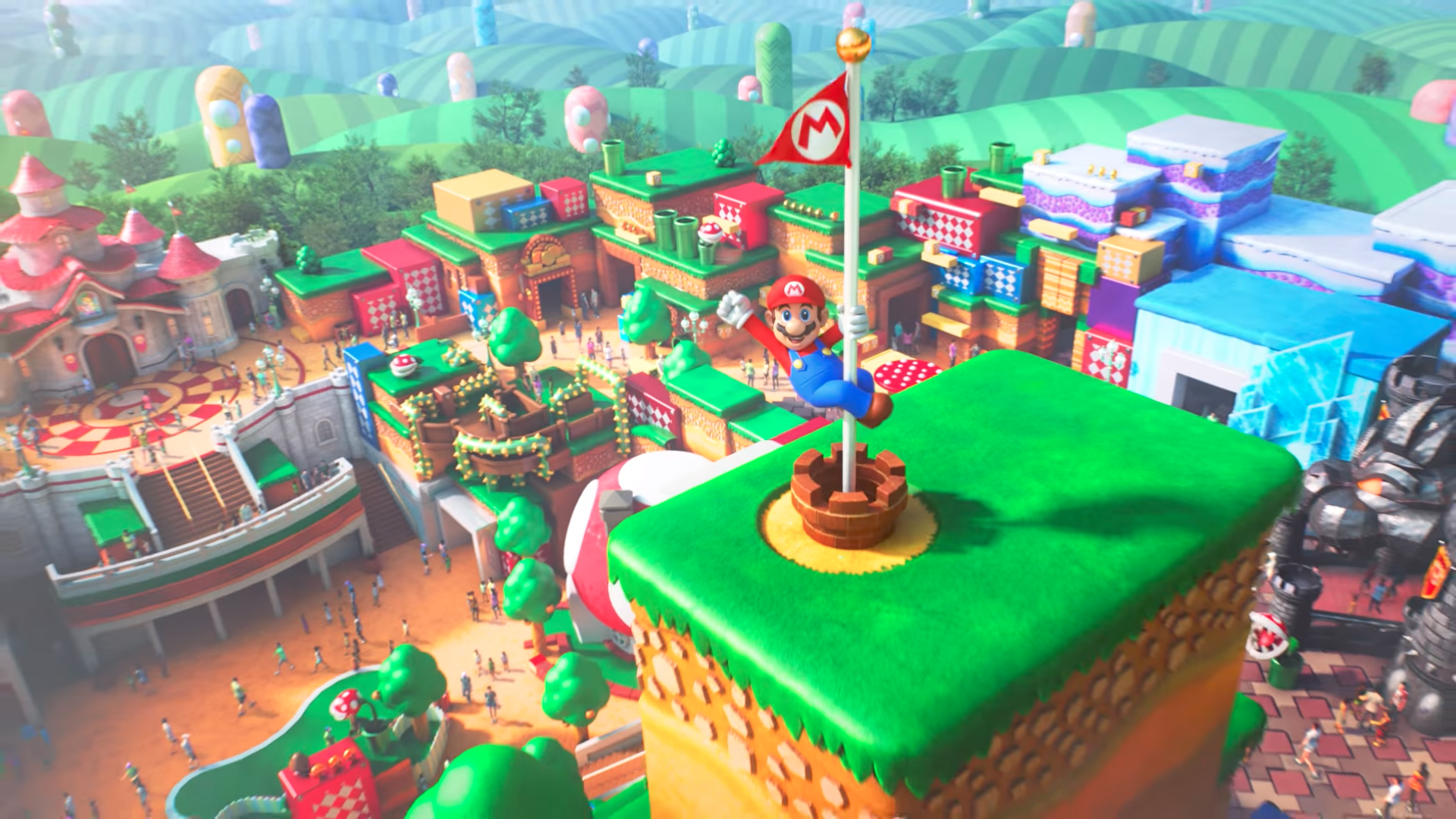 GameXplain has uploaded a video providing a general overview of the new details that have come out for Super Nintendo World coming to Universal Studios Florida. In it, we find that the theme park will be 8.8 acres in size, and is planned to be built behind Simpsons Land.
It has been confirmed there will be a Donkey Kong section in addition to a Mario Kart section, with the former taking up 4.7 acres, and the latter 1.76 acres, leaving 2.4 acres left for the rest of Super Nintendo World. There may also be plans to build more Nintendo-themed attractions in the future.
It is estimated to take three years to build.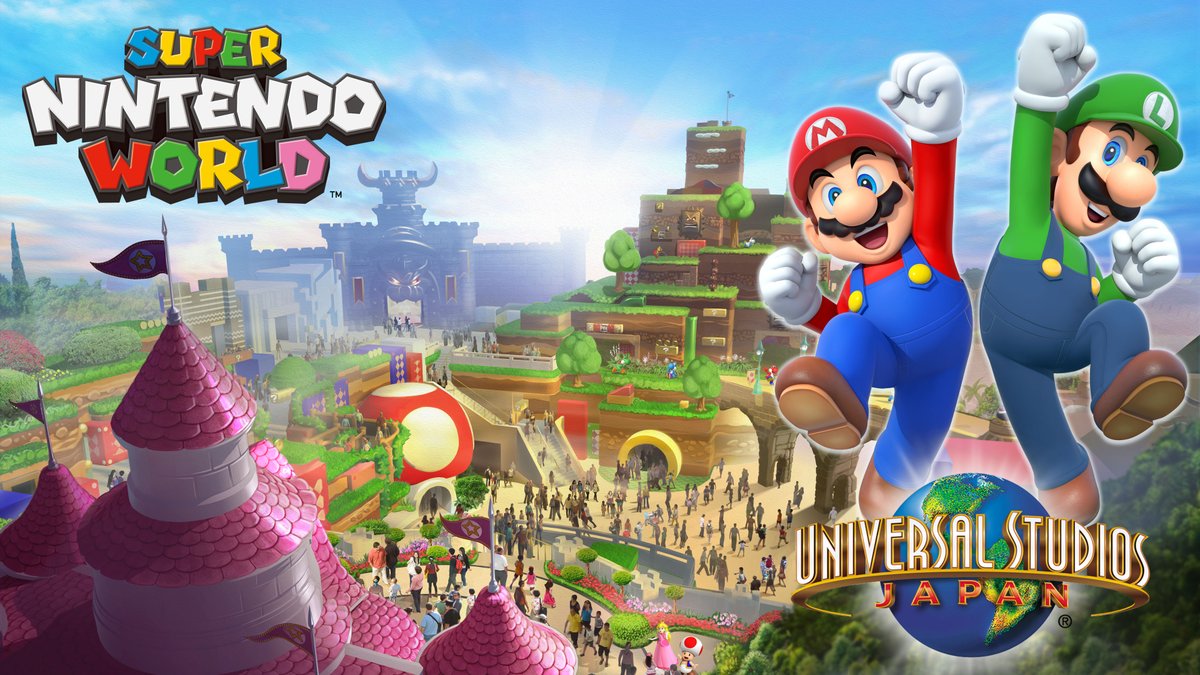 Unconfirmed concept art, renderings, and details surrounding Super Nintendo World are making the rounds. Parkscope has since published a report with apparent insight into what's staying and what's been scrapped since those images were created.
Here's what we know based on the site's article:
– General layout and original entrance to Super Nintendo World shown
– Enter through Peach's castle (located roughly where Animal Actors is now) into a large indoor area
– The indoor area would feature a Nintendo World Store, a Pokemon area (not elaborated on), Luigi's Pizza (don't think too hard about what they'd do with the other Luigi's Pizza), a small tea cups like ride with Koopas, and a Bullet Bill TTA-like rid
– Going clockwise around the land is a Kirby young kids area with one ride and a kids wet/dry play area
– Kirby area has apparently been cut
– Donkey Kong Island takes inspiration and setting from the Donkey Kong Country series
– The first attraction is a large kids play area tree fort similar to the one Donkey Kong has at the beginning of each game
– The second attraction is an outdoor coaster using the boom coaster patent
– This coaster will be a new attraction and not a retheme of the Woody Nuthouse coaster
– At this point the coaster is remaining in the final plans
– Unclear if the kids play structure remains
– Mario Kart ride concept has evolved since the initial proposal
– The ride will retain the same scope and scale as the concept art
– There's a debate about the use of projections and "AR" glasses in the ride to replicate the battle items during racing
– AR will be used to show the shells, bananas, and other items on the track
– Bowser's Airship ride and Luigi's Mansion interactive play area shown in concept art
– These concepts seem to be sacrificial lambs for Mario Kart
– When the budget restraints hit these will be the first attractions removed so the Mario Kart ride doesn't get touched
– Hyrule/The Legend of Zelda area apparently cut from the final plans
– In prior released images you can see a preshow with Princess Zelda and the implementation of the 'puzzle moving theater' patent
– Other famous areas from the series like the Great Deku Tree and Kokiri Village show up in the land along with an "interactive area"
– What is not leaked, but expected to be coming to the land, is the Yoshi dark ride
– The Yoshi dark ride will be an all ages ride aboard Yoshi ride vehicles
– Refocus on Mario and Donkey Kong only for Phase 1 the Zelda area
– Smaller attractions, and Kirby area have been jettisoned to future expansions in other parks
And the images in question: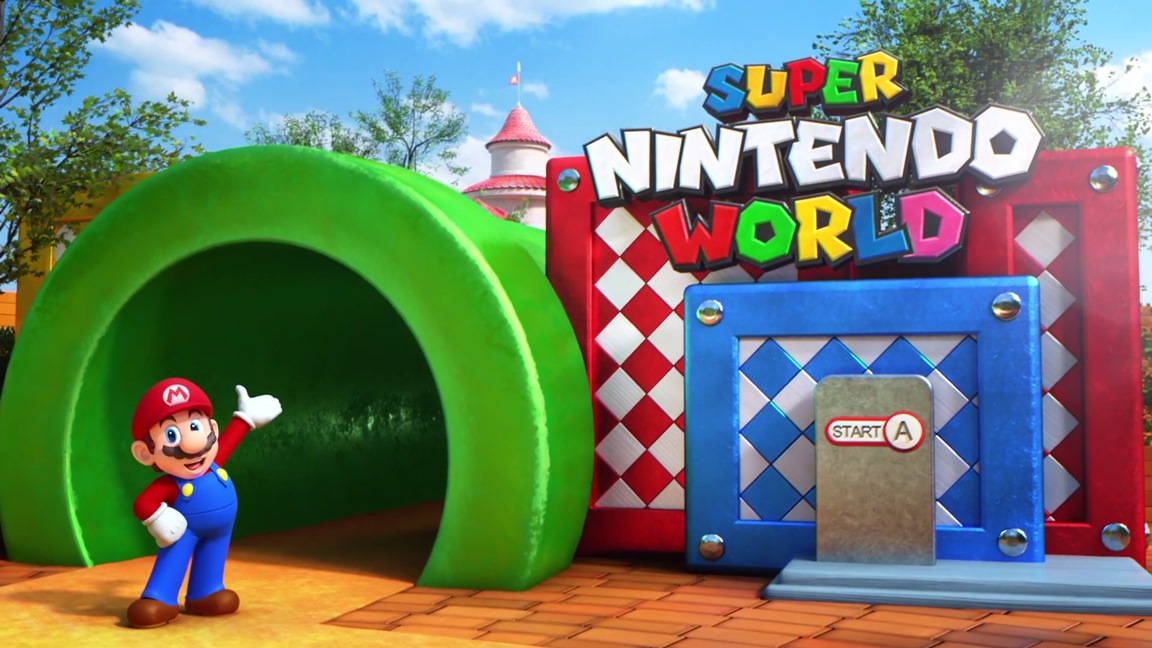 Much of the recent news surrounding Super Nintendo World has focused on the upcoming park in Tokyo. However, we do know that there are plans in the United States as well, and Channel 9 claims to have some details.
The Woody Woodpecker and Barney attractions are said to be closing down. A Mario Kart ride will be taking over the area, which will apparently be "a moving track ride where guests wear augmented reality glasses to feel like they're moving through a video game." Additionally, Channel 9 claims Super Nintendo World will feature "a Donkey Kong roller coaster, plus a number of interactive areas with plans for floating coins in mid-air that will spin on a kind of magnetic system."
Rick Munarriz with The Motely Fool said the following about the Mario Kart ride:
"It will not be a basic car ride. Whether it's augmented reality or some kind of scoring thing in the real world. There will be a score element, race element to it and that is what's going to make the ride re-rideable."