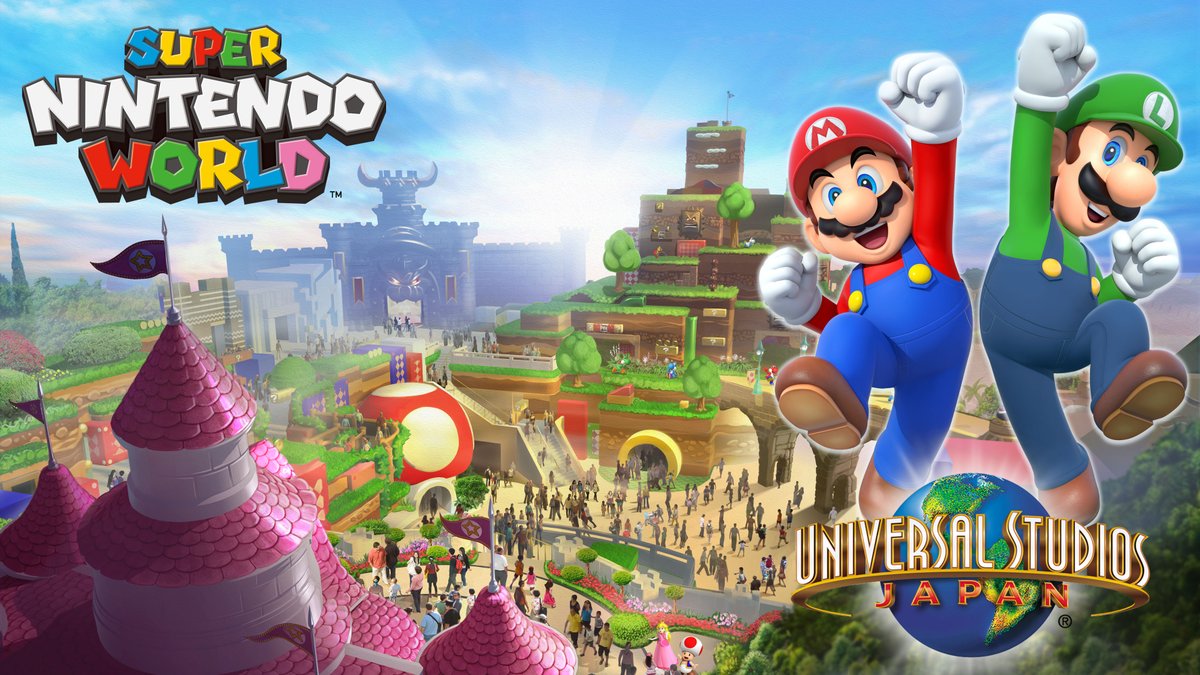 Yesterday, Nintendo and Universal Studios Japan held a special ceremony to announce the official start of construction on Super Nintendo World. 4Gamer shared some comments from Shigeru Miyamoto following the event.
At one point of the interview, Miyamoto touched on possible Switch interactivity at the park. He joked around by saying that he hopes the system will be even more popular in 2020, and thinks it could have a lifespan of longer than five years. According to Miyamoto, they're thinking of potential interactivity between Switch and Super Nintendo World, and preparations are already in place for that. Nintendo is sharing their know-how from past experiences (like the 3DS at the Louvre Museum) and experimentation with Universal Studios and they are both are planning on how to implement the feature.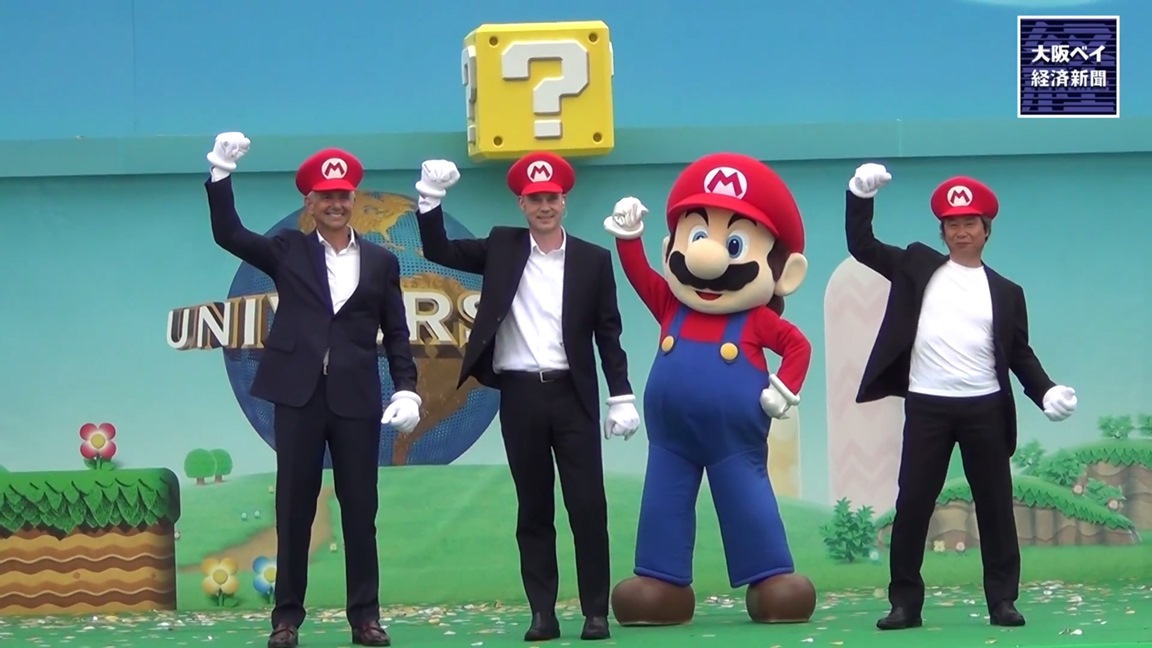 The Super Nintendo World Groundbreaking Ceremony was held at Universal Studios Japan to kick off the official construction of the theme park. If you're interested, you can watch the full event below.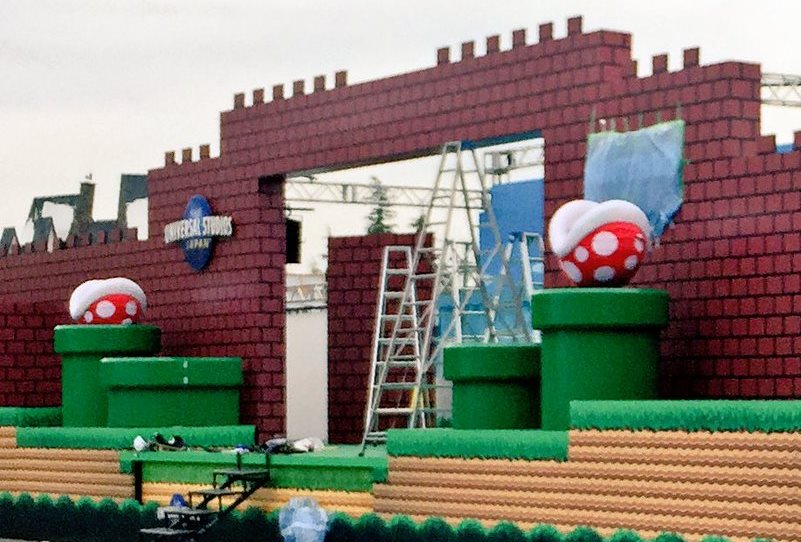 Update: Rather than photos of the actual Super Nintendo World, what we may have here instead is a stage of sorts being prepared for an upcoming event. One of the photos also appears to have the word "Grand" hidden in the back. In any case, these might not be construction photos.
---
Original: It was assumed that construction on Super Nintendo World was just starting a little over a month ago. That's now official, with the first true photos emerging today. It's obviously very early on, but construction images show Warp Pipes and Piranha Plants plus brick walls.
Thanks to the bunch of you that sent this in.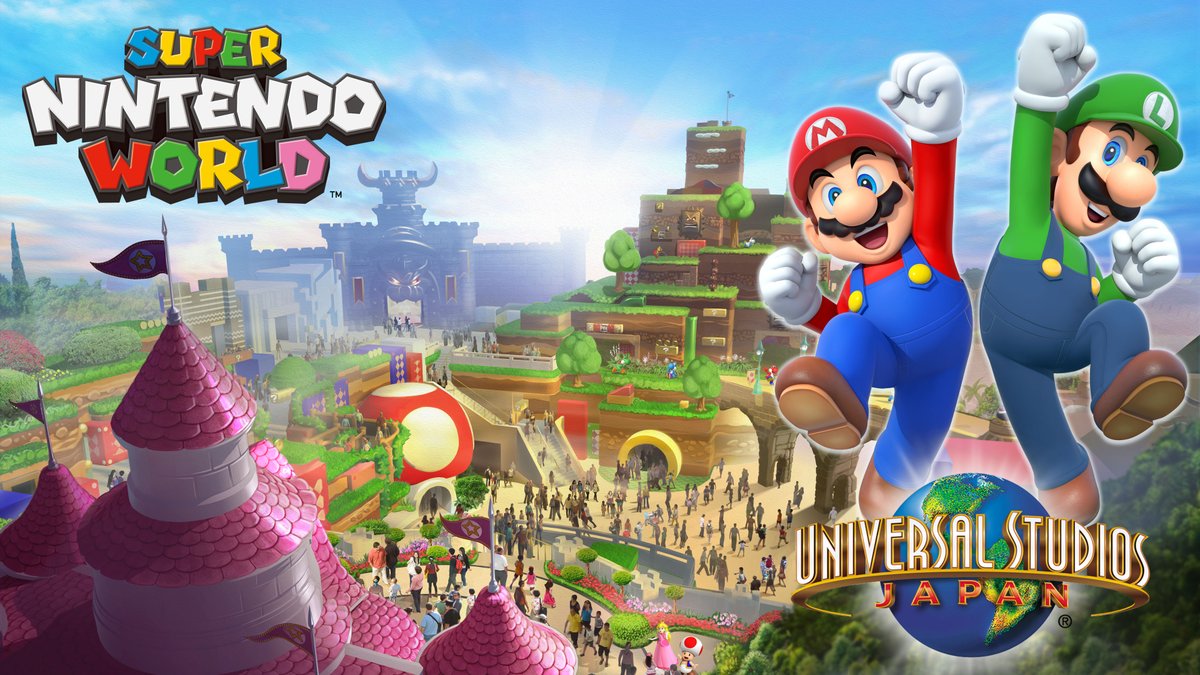 Super Nintendo World, Nintendo's own theme park section at Universal Studios, is still quite some time away – it is scheduled to open at Universal Studios Japan in 2020 and at Universal Studios in Orlando and Hollywood at a later date. However, thanks to some trademarks filed by Nintendo in North America, we might have some clues about what attractions to expect. Specifically, one trademark mentions "management or arrangement of kart racing" – this obviously hints at a Mario Kart-based attraction.
Of course, this is not an official confirmation just yet, although we would be surprised if a Mario Kart attraction wasn't happening at all.