Video: Reggie chats about Switch… and says Link is hot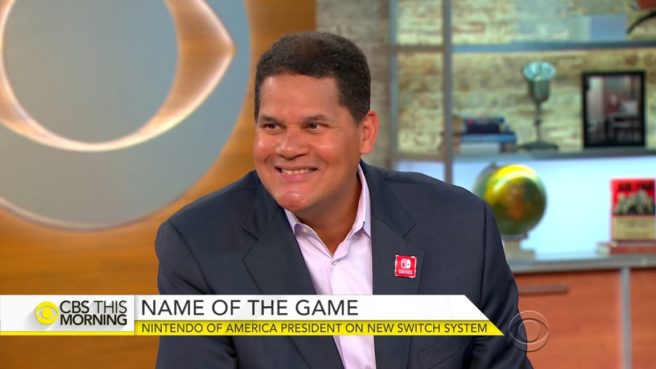 Nintendo of America president Reggie Fils-Aime stopped by CBS This Morning to promote Switch and chat about the new platform. For the most part, we've heard the questions and answers in previous interviews.
At one point, one of the show's hosts brings up how Link is hot, which Reggie says is true. He then says that there are more girl gamers out there, and Nintendo takes pride in leading the way on that front. Switch is also intended to appeal to a wide demographic – anyone from the age of 5 to 95, Reggie said.
Here's the full interview:
Leave a Reply