Xenoblade Chronicles X receives version 1.0.1 update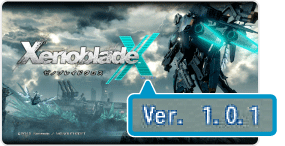 Nintendo and Monolith Soft have prepared a patch for Xenoblade Chronicles X in Japan. As of today, version 1.0.1 is available for download.
The update does a few things, although none of them are major. Here's a brief summary:
– Adjusted equipment / doll equipment sorting so its easier to use
– Calculation for the union grams have been adjusted so that it is not effected by the amount of players in a union.
– Other fixes & adjustments
Xenoblade Chronicles X came to Japan on April 29. The North American and European launch is scheduled for December.
Leave a Reply