Yuji Naka still wants to see Mario and Sonic co-star in an action game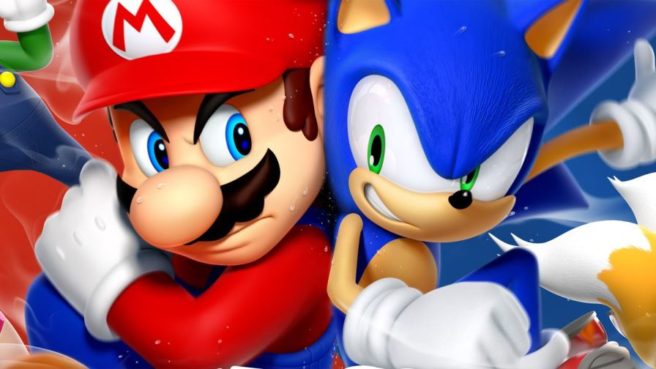 Mario and Sonic have starred alongside each other in various games based on the Olympics over the years. However, that's not what Yuji Naka – one of Sonic's creators who has since moved on from SEGA – originally envisioned.
We've heard about this a bit in the past, but Naka spoke about the origins of Mario & Sonic in greater length in an interview with Famitsu. When he gave a presentation in front of Nintendo's Shigeru Miyamoto during the GameCube era, it was for an action game featuring the two characters. Unfortunately, that didn't lead anywhere, but SEGA obtaining the license for the Olympics eventually led to Mario and Sonic teaming up for a game. Yet to this day, Naka still wants to see the two characters in an action title.
Here's what Naka had to say about Mario and Sonic co-starring in titles based on the Olympics and the origins of it all:
"Actually, I wanted Mario [and Sonic] to appear together, so one time I went to give Miyamoto-san a presentation on how I want to create an action game which is co-starred by Mario and Sonic. It was in the GameCube days, and I took around four planners with me. It is a pity that the discussion was 'clearly it isn't necessary for Mario and Sonic to co-star in an action [game]' and it didn't become a reality, but SEGA was able to get the license for the Olympics just at that time, so in order to make the best use of the license, companion characters appeared together. A little later Sonic appeared in Super Smash Bros. Brawl. However, this too came into reality because I requested from Sakurai-san, 'I want Sonic to appear [in Smash Bros.]'. The Olympics is a bit different from my wish, but I think it's a good thing that children around the world are happy about them co-starring. But someday I want to realize an action [game] together with Mario. I think I'm going to give another presentation so that Takashi [Iizuka] finds the necessity [of a Mario & Sonic action game] (laughs).
Original Sonic designer Naoto Ohshima, who participated in the interview as well, also chimed in with the following:
"I also agree. Previously they were considered rivals, but when I saw them co-starring, I honestly thought that Nintendo acknowledged Sonic."
By the way, here's another interesting part of the interview in which Naka talking about his interest in seeing Sonic "in more various places", such as theme parks.
"I have always had a dream of Sonic's own theme park since the olden days, but it would also be good to be a part of Disneyland. DiC Entertainment produced the Sonic anime in America for a while and was acquired by Disney. There was a moment of delight, 'maybe Sonic walks in Disneyland!', but that didn't come true. Personally I want [Sonic] to appear in more various places."
Leave a Reply