Zelda: Skyward Sword gets exclusive Dark Horse Comics statues at GameStop, EB Games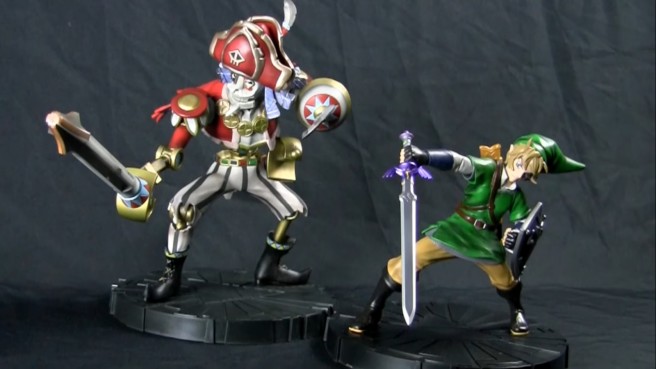 A pair of new statues based on The Legend of Zelda: Skyward Sword came out at GameStop and EB Games just a few days ago. There's one featuring Link as well as the robotic, skeletal pirate Scervo. Pricing is set at $79.99 ($119.99 CAD) and $124.99 ($139.99 CAD) respectively.
If you're in North America, you can order the statues here. Canadian gamers can grab them here.
Leave a Reply