Nintendo on why Wind Waker 2 became Zelda: Twilight Princess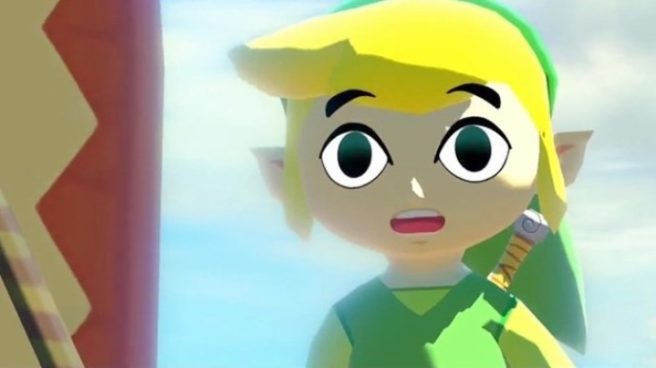 The Legend of Zelda: Twilight Princess wasn't the game Nintendo always intended it to be. Initially, development on the project began as a sequel to Wind Waker.
Series producer Eiji Aonuma actually "announced" Wind Waker 2 during a talk at GDC 2004. A slide included in his presentation showed that the game was in the works, though we know that plans ultimately changed.
Now we have some insight into the situation thanks to a new interview from The Legend of Zelda: Art & Artifacts. The book is coming west next February, but it's out in Japan as "Hyrule Graphics". And a section of the discussion with artist Satoru Takizawa talks about what happened back in the day.
Takizawa mentioned that Wind Waker 2 would have taken place on land rather than the sea. Nintendo wanted to have Link riding on a horse, but found his proportions difficult to make that possible, and going with an adult version wouldn't have improved the situation. With demand for a return to a more realistic Link growing and high-budget live-action fantasy movies becoming huge, Nintendo decided to change things up. Illustrator Yusuke Nakano was eventually brought in to create Link's new design.
Continue on below for our full translation.
Realistic Link came back four years after Wind Waker in Twilight Princess, which was released on GameCube and Wii. The pendulum returned again to the realistic direction, but what kind of circumstances resulted in it?

Takizawa: To tell you the truth, we had begun the initial steps towards creating Wind Waker 2 around that time. However, demand for a more Ocarina-like game was growing by the day. We did our very best with Wind Waker, and put everything we had into it…

Takizawa: However, Wind Waker 2 would have taken place in a more land-based setting, rather than on the sea, so that we could have Link gallop across the land on a horse. But Link's proportions in Wind Waker weren't very well suited for riding on horseback, he was too short, and an adult version of Toon Link did not seem appropriate either. So, while we were stuck on those problems, we became aware of the greater demand for a more realistic, taller Link. High-budget live-action fantasy movies were also huge at the time, so with all things considered, we decided to have at it. I was on board with the project as art director, and started off by bringing [Yusuke] Nakano on to do the design for Link.

So the project began with Mr. Nakano's Link as the basis?

Takizawa: He had joined after the graphics testing process, when we were trying to figure out the game's "product-level visual identity". I think that was the first time we had ever brought him on during that part of development.

Nakano: Yes. That was the first time for an internally developed Zelda game.
Leave a Reply