All of the notable digital events replacing E3 2020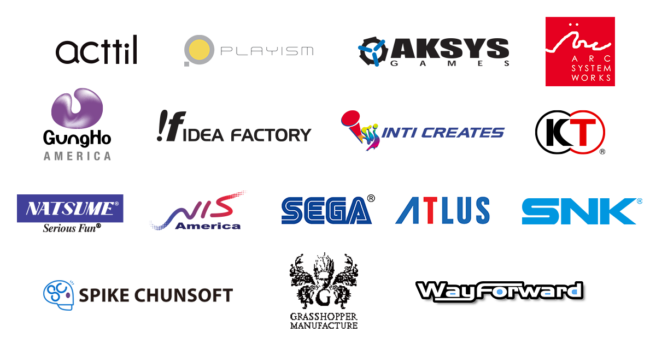 Update: We've updated this post with the Summer of Gaming Developer Showcases, Nacon Connect, and tentative month for Devolver Digital Direct.
---
If this was any normal year, we'd be feeling the pre-E3 hype right about now. It's one of the most exciting time for gaming fans as tons of announcements, news, trailers, and more are shared over the course of a single week.
Now, despite E3 having been cancelled, this summer should still be a pretty good one. A number of events are planned in the weeks and months ahead. Nintendo itself doesn't have anything concrete lined up currently, but there are still updates to come from other companies.
Here's a roundup of events we're highlighting that we feel are most relevant to Switch owners:
June
June 6 – Indie Live Expo 2020
– 4 AM PT
– 7 AM ET
– 12 PM in the UK
– 1 PM in Europe
June 10 – IGN Summer of Gaming with Beyond Blue trailer, classic revival from Merge Games, new title from Fabraz, and more
– Starts 1:45 PM PT
– Starts 4:45 PM ET
– Starts 9:45 PM in the UK
– Starts 10:45 PM in Europe
June 11 – The Escapist Indie Showcase
– 9 AM PT
– 12 PM ET
– 5 PM in the UK
– 6 PM in Europe
June 11 – IGN Summer of Gaming with XIII gameplay trailer reveal, Samurai Jack: Battle Through Time gameplay, Boyfriend Dungeon gameplay, new reveals, and more
– Starts 2:15 PM PT
– Starts 5:15 PM ET
– Starts 10:15 PM in the UK
– Starts 11:15 PM in Europe
June 12 – IGN Summer of Gaming with Castlestorm 2 launch announcement trailer, Skater XL Switch footage, Blue Fire, and more
– Starts 2:50 PM PT
– Starts 5:50 PM ET
– Starts 10:50 PM in the UK
– Starts 11:50 PM in Europe
June 13 – Guerrilla Collective 2020 Day 1
– 9 AM PT
– 12 PM ET
– 5 PM in the UK
– 6 PM in Europe
June 13 – Future Games Show
– 2 PM PT
– 5 PM ET
– 10 PM in the UK
– 11 PM in Europe
June 14 – Guerrilla Collective 2020 Day 2
– 9 AM PT
– 12 PM ET
– 5 PM in the UK
– 6 PM in Europe
June 15 – Guerrilla Collective 2020 Day 3
– 9 AM PT
– 12 PM ET
– 5 PM in the UK
– 6 PM in Europe
June 15 – IGN Summer of Gaming with Ninjala trailer, Fight Crab trailer, SpongeBob Squarepants: Battle for Bikini Bottom – Rehydrated gameplay, 30XX gameplay, and more
– Starts 12:30 PM PT
– Starts 3:30 PM ET
– Starts 8:30 PM in the UK
– Starts 9:30 PM in Europe
June 18 – IGN Summer of Gaming with John Romero (Doom, Empire of Sin) talk, unannounced game, and more
– No specific times
June 22 – Summer Games Fest Developer Showcase
– 8 AM PT
– 11 AM ET
– 4 PM in the UK
– 5 PM in Europe
June 23 – New Game+ Expo
– 8 AM PT
– 11 AM ET
– 4 PM in the UK
– 5 PM in Europe
June 24 – IGN Summer of Gaming with Dreamscaper gameplay, unannounced games, and more
– No specific times
June 27 – BitSummit Gaiden Day 1
– No specific times
June 28 – BitSummit Gaiden Day 2
– No specific times
July
July 7 – Nacon Connect
– 10 AM PT
– 1 PM ET
– 6 PM in the UK
– 7 PM in Europe
July 8 – Limited Run Games (LRG3)
– 12 PM PT
– 3 PM ET
– 8 PM in the UK
– 9 PM in Europe
July 12 – Ubisoft Forward 2020
– 12 PM PT
– 3 PM ET
– 8 PM in the UK
– 9 PM in Europe
July 20 – Summer Games Fest Developer Showcase
– 8 AM PT
– 11 AM ET
– 4 PM in the UK
– 5 PM in Europe
July ? – Devolver Digital Direct
– No times yet
August
August 27 – Gamescom: Opening Night Live
– No specific times
End of August – Gamescom: Awesome Indies
– No specific times
Leave a Reply