Nintendo considers Animal Crossing: New Horizons to be the start of the series' third generation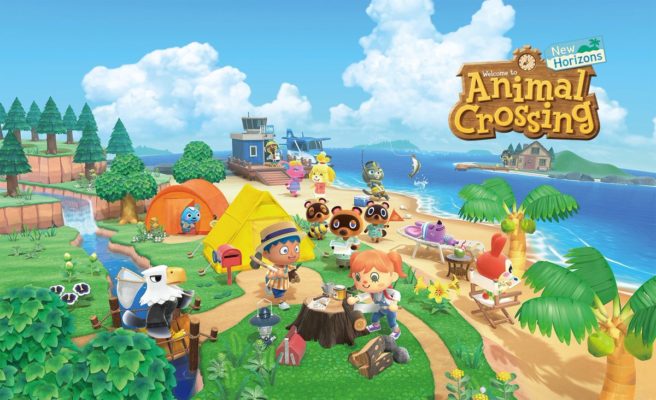 Animal Crossing: New Horizons director Aya Kyogoku spoke about the evolution of the franchise in an interview with Spanish outlet La Vanguardia. In her view, the new Switch game marks the start of the series' third generation.
Here's our full translation of Kyogoku's comments, courtesy of Nintendo Everything reader jesusxd96:
"Looking back on the series, for the mainline titles specifically, I consider Animal Crossing: New Horizons to be the beginning of the third generation of the series.

The first Animal Crossing had no online play features – it was created under the premise that players could communicate in an asynchronous manner without an internet connection.

Online functions were added in Animal Crossing: City Folk and it was possible to play together even with people living in different places.

In New Horizons, due to the fact that you start by not having a normal town, there are a lot of changes even if you play alone. We also added a mode called 'Party Play' where you can play with people living on the same island simultaneously instead of doing it asynchronously like before.

The fact that Animal Crossing is a game about communication has been constant through the franchise's history, but the options relating to how you communicate are changing in a flexible way alongside the times and technology."
Producer Hisashi Nogami also said:
"The fundamentals haven't changed, but we have included various elements – for example, online connectivity – in response to the changing times. In New Horizons, we've added changes to increase the depth of these elements even more."
Several Animal Crossing games have been released dating back to 2001. Japan first received the N64-exclusive Dobutsu no Mori, though that version later ended up having an upgraded version and launched worldwide on the GameCube. Animal Crossing: World World made it to DS in 2005, followed by Animal Crossing: City Folk for Wii in 2008, Animal Crossing: New Leaf for 3DS in 2012/2013, and then this year's Animal Crossing: New Horizons for Switch. There have been a few spin-offs as well, including Animal Crossing: Happy Home Designer and Animal Crossing: Amiibo Festival. We've also seen Animal Crossing: Pocket Camp on mobile.
Leave a Reply