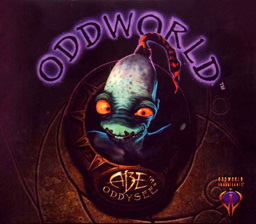 The Oddworld series has quite a history. Games have appeared on the PlayStation, Game Boy, Game Boy Color, Game Boy Advance, and Xbox. A new game has been discovered and is currently in development. Although there is no firm platform announced, there are quite a few details on the title. There's a new 3D system in the works which allows for a 1:1 ratio for cinematic-like animation quality. Also, there is a hint that when the game releases, there will be episodic content to accompany it as well. Because the latest iteration of Oddworld released on the Xbox, the new game points to a 360 release. However, based on the history of the series, it's possible that this title will release on either the PlayStation 3 or Wii.


Since the launch of the Nintendo DS and Nintendo Wii, Nintendo has been king of the sales figures. Almost every month, it seems Nintendo has yet another statistic to provide the gaming industry with. Nintendo has more figures to report and the news is quite big. According to the big N, in the first 18 months of the Wii's lifespan, 50 million games were sold to consumers, not including Wii Sports or downloadable titles. This statistic has apparently surpassed the PS2, in which Nintendo claims only sold 42 million titles in its first 18 months. Compared to other systems, the Xbox 360 sold 30 million, the Xbox at approximately 28 million and the PlayStation 3 at around 20 million.


"We're working on our first title with a publisher, which we can't really announce anything about other than it's a casual title for Wii — when I say casual I always think it sounds like Scrabble or something like that but I mean casual like Wii Sports — and that's going great and we've been looking at a couple of studios for acquisition, which I can't really say anything about either! But if they make financial sense we'll go for them….It's an adaptation of a coin-op… That's not even out itself." – John Kavanagh, head of Kuju America
This is really quite a different pace for Kuju. The development company is known for its Battalion Wars games on the GameCube and Wii and bother are pretty hardcore. The casual game is being development by Kuju America (a new studio was recently opened), though the Kuju team in the UK is involved in the project.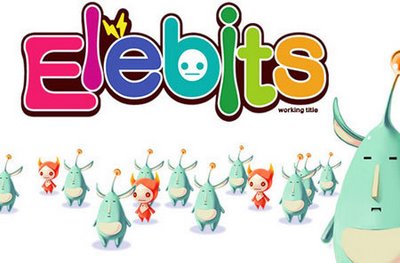 Rumblings of a sequel to Elebits, Konami's 2006's Wii launch title, began a few months back. However, the project has been confirmed by the Official Nintendo Magazine in their newest issue. No details were spared besides a confirmation, but with all undercover projects, the title may be featured at E3.


Conspiracy Entertainment Europe is pleased to announce that they have secured the European publishing rights from NoWay Studio, Poland, to their latest release C.O.R.E. The game is a dynamic fast paced, action packed, first-person shooter for Nintendo DS that will be instantly familiar to everyone who loves classic single player / team based shooter games.

For the last 11 months, NoWay Studio has been busy pushing the limits of the Nintendo DS with amazing full 3D animations and visual effects. This "next generation" title is the first game to bring the FPS experience so familiar to PC gamers, to the Nintendo handheld gameing machine. The team have created a complex of buildings, underground passageways and chambers where players can roam freely battling with a variety of enemies and bosses. Each of the levels is introduced by an in-game movie setting out the objective ahead. Each building or tunnels complex can be completed in a variety of ways allowing the players to discover new weapons, passageways, hiding places and solutions each time the game is played.


KORE is an original platforming game based on the premise of three different characters stuck inside a robotic suit that enhances and amplifies their individual abilities. You take control of Pixie, Madboy, and Rex as you explore a magical and whimsical world to fight back the Krank brothers who are attacking from the center of the Earth. Luckily, the invaders are so stupid that they mess up their own battle plan, buying you some time to find and if possible destroy their doomsday device. Have you got what it takes to take on the evil Kranks and their army of mutant maniacs?

"KORE", formerly known as "The Kore Gang", is based on an original concept created by swedish studio ZOINK Games. ZOINK had originally partnered with game development house UDS to produce the game for Xbox. After UDS went out of business, the project was taken back to the drawing board. In 2007, ZOINK partnered with game developer SnapDragon Games to bring the game to Nintendo Wii. In the process, the game was redesigned, many new features added, and the visuals overhauled to create an experience that will take
platforming on the Wii to the next level. Klaus Lyngeled, Creative Director at Zoink, is the creative force behind the project: "KORE stands out not only for its rich gameplay experience and signature art style, but also for its wacky scenario and sense of humour. During the last years, a vast amount of work has gone into the design as well as into
the story and cinematics, and I am sure the audience will appreciate the way we poured our heartblood into it."

Christian Von Duisburg, CEO of SnapDragon Games, comments: "KORE is an incredibly powerful IP and we are proud to be working on this high profile title.
Source: GamesPress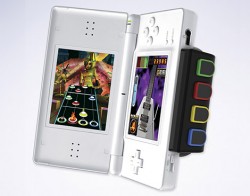 – World Tour mode, Band Career mode (4 player online), Battle of the Bands mode (4 Vs. 4 online)
– Drum setup: 3 pad, 2 cymbals, 1 bass pedal
– drum pads are 'velocity sensitive'
– New guitar: "newly designed" and "more responsive."
– New gameplay mechanic yet to be announced
– customizable rocker, logo, album art, and more
– 'Jam Mode' has been taken out…for now. Jam Mode let you play over any song in the game, without the need to follow notes
– Music creation: "We've embraced the whole custom community and we're giving fans what they want. It's a full recording studio and an online repository, a library for people to post their songs."
– Difficulty: "The Expert level will still be what it is: you'll play every note in the song. If it's a really hard song, it's going to be really hard to play in the game. And that's what the hardcore fans want. But for the rest of the people, we're trying to make the ramp [from Easy to Hard] a little more linear."


01./02. [PSP] Monster Hunter Portable 2nd G (Capcom) – 53,000 / 2,045,000
02./01. [WII] Mario Kart Wii (Nintendo) – 42,000 / 1,269,000
03./00. [NDS] Luminous Arc 2: Will (Marvelous Entertainment) – 41,000 / NEW
04./00. [PSP] Bleach: Heat the Soul 5 (Sony) – 39,000 / NEW
05./03. [WII] Wii Fit (Nintendo) – 35,000 / 2,074,000
06./00. [WII] Battalion Wars 2 (Nintendo) – 24,000 / NEW
07./13. [NDS] DS Beautiful Letter Training (Nintendo) – 15,000 / 218,000
08./04. [WII] Link's Crossbow Training (Nintendo) – 14,000 / 156,000
09./05. [NDS] Taiko Drum Master DS: Seven Island Adventure (Bandai-Namco) – 14,000 / 147,000
10./08. [WII] Wii Sports (Nintendo) – 10,000 / 2,989,000


Beer Pong, a game born on a college campus in the early 80s, has grown from a college drinking game to a competitive sport in bars across the country. In mid June 2008, Beer Pong is going to be available for WiiWare™, Frat Party Games™ – Beer Pong is the first slated game in the Frat Party Games™ series.

Featuring two distinct competitive games, Frat Party Games™ – Beer Pong will offer a traditional tournament-style game of Beer Pong for one to four players and Speed Pong, during which two to three players compete at the same time, each trying to be the first to eliminate all of his or her cups.

Frat Party Games™ – Beer Pong has been designed exclusively for WiiWare™, with accurate and easy to use controls. Frat Party Games™ – Beer Pong will feature three different play environments and allow players to choose from multiple tabletops to enhance the playing environment.