"There are no current plans to bring this [Today and Tomorrow's Lucky Fortune Telling Channel] to Europe." – Nintendo statement
That's actually a shame since this channel seemed to be pretty neat. I expect that the channel will not be available in North America either, but we'll have to wait and see I suppose.




Title: The Chase: Felix Meets Felicity
Platform: Nintendo DS™
Release Date: 2009
Publisher: Atari
Developer: Razorback Developments
Category: Platform / Action

PRODUCT DESCRIPTION:
Atari makes its way into gamers' hearts on Valentine's Day 2009 with The Chase: Felix Meets Felicity for the Nintendo DS. Players will have the chance to fall in love in this virtual cartoon tale of an average kid trying to find true love. The Chase: Felix Meets Felicity marks the first venture into the virtual world of love for Nintendo DS. Players will be able to play as Felix or Felicity, and will have to race against the clock to arrive on time for their date on time in a free-form, platform hopping, trick pulling world of suspended walk-ways, slopes, ramps and obstacles. The innovative use of the stylus lets players draw their path to love on the Nintendo DS touch screen to avoid strange, bizarre obstacles and enemies.


– Atari Brings Acclaimed Adventures to Retail Worldwide with Boxed Releases Coming 2009 to PC and Wii –

LYON, FRANCE – 2 December 2008 – Atari and Telltale, Inc. today announced a new partnership to bring Sam & Max to retail stores worldwide with PC and Wii versions of the duo's most recent escapades, Sam & Max Season Two. Everyone's favourite freelance police are back for more of the surreal stories and offbeat laughs that make the Sam & Max games series one-of-a-kind. Currently available as episodic downloads for PC only, publisher Atari is bringing Sam & Max Season Two to retailers worldwide for PC and Wii in 2009.

Sam and Max are on the job again in the critically acclaimed Sam & Max Season Two brimming with crime-fighting adventure and chaos. Structured like a TV season, each of the five episodes has its own self-contained plot while together they form part of a season-long mystery. Like the best TV series, Sam & Max Season Two draws the player in with great characters and multiple intertwined plot lines, building to a high stakes climax in the season finale.


Elebits: Kai to Zero no Fushigi na Tabi (NDS, Konami): 7 / 8 / 8 / 8 – (31/40)
WALL-E (NDS, THQ): 6 / 6 / 5 / 5 – (22/40)
Chou Kaseki Monster Battle: Gekitotsu Galaxy (NDS, Disney): 7 / 7 / 7 / 7 – (28/40)
Rekishi Adventure: Quiz San Goku Shi Tsuu DS (NDS, NCS): 6 / 5 / 4 / 5 – (20/40)
Souhashiki Gadget Robo (NDS, Creative Core): 7 / 6 / 6 / 6 – (25/40)
Rekishi Gunzou Presents: Monoshiri San Goku Shi (NDS, Global A): 6 / 5 / 5 / 7 – (22/40)
Chocobo to Mahou no Ehon: Majo to Shoujo to 5-Jin no Yuusha (NDS, Square Enix): 8 / 8 / 8 / 8 – (32/40)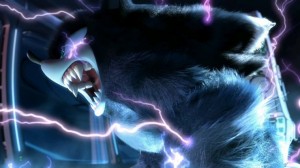 "The current reactions [to the werehog] were something we had expected. When we first started the Sonic Unleashed project, I created a concept document with the Art Director Sachiko Kawamura on a single piece of paper. At that point, Kawamura and I remember saying that 'There will definitely be mixed reactions from Sonic fans!' However, I took it as receiving mixed reactions is not [necessarily] a bad thing, since it will bring discussions and also bring great impact as well. I personally feel that Werehog's design has come out very well. It has some degree of cuteness inside the wildness and while we can tell that it is Sonic, there are some appearances that he is not Sonic. Also, I feel that the gameplay has become very fun." – Sonic Unleashed producer Yoshihisa Hashimoto
Sonic Unleashed could have had the chance to be a great game if more focus was concentrated on the daytime levels rather than the werehog portions. Honestly, I don't think I've read any positive reactions to the werehog levels. That's not to say that the game is absolutely unplayable during these sessions, though it's not exactly entertaining.


– Powder-fresh Gameplay and High Octane Snowboarding Tempt Snow Sports Game Fans to the Slopes for a Whole New Wintry World of Fun Exclusively on Wii –

LONDON, UK – 2 December 2008 – Wii gamers are dreaming of virgin snow and the dazzling winter sun with the news that NAMCO BANDAI Games' Family Ski & Snowboard, the sequel to the much-loved snow sports game for Wii, will make its wintry way into European homes this coming February 2009.

Amongst the abundance of gameplay advances jostling for space on the slopes in this latest instalment of the Wii Balance Board standout series are all-new high performance snowboarding, enhanced skiing functionality, two statuesque new mountains to conquer and an additional 10,000 vertical metres to hurtle down. There's big, big air to be grabbed by skiers and snowboarders alike with fun boxes, rails and a half-pipe all throwing down the thermal gauntlet to players as they test their skills to pull off an array of wild aerial tricks.




"You will hear more from these but not today, because we're focused on 2009," Infogrames president Phil Harrison told hacks assembled at a press event this afternoon. – Phil Harrison
Baldur's Gate, Dungeons & Dragons, Neverwinter Nights and Test Drive Unlimited are all going to be revisited according to Atari. No specific details about any games were provided, and this was the only thing Phil Harrison was willing to say.