One of the more welcomed features of the newly released Nintendo Channel is the ability to download DS games from the Wii straight to the Nintendo DS. While this function is appreciated, those who have sharing settings disabled will unfortunately miss out on downloadable DS content. For some strange reason, if you do not allow Nintendo to access your Wii data, DS Downloads will not be available on the channel. It's questionable as to why Nintendo would do this, considering no information seems to be collected by Nintendo when downloading DS data. On Is data so important to Nintendo that they must bribe Wii owners in exchange for DS downloads?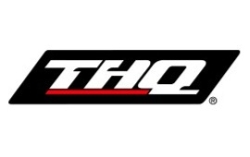 "With a tough Pixar comparison to Cars [Ratatouille] and new competition from Nintendo's first-party titles – as well as new music games – our traditionally strong kids' business did not meet expectations." – Brian Farrell, THQ President/CEO
Although I do agree Nintendo may have caused THQ to lose out a bit on sales, THQ did not exactly release many titles that match Nintendo's quality and polish of their games. On the other hand, it has been proven that sometimes, even if excellent titles are released into the market, the sales will not always be fantastic.




DS
Pet Shop Monogatari – 7/10
Metal Slug 7 – 7/17
Hello Kitty's Panda Sports Stadium – 7/17
Kuwagata Tsumami Kuttsuke Tsumami Hako – 7/24
Touch de Retreat! Yawaraka Tank – 7/24
Kung Fu Panda – 7/24
Sim City DS (EA Best Hits) – 7/24
Kirarin Star Revolution 5 – 7/24
Windy x Wyndham – 7/24
Yokojiku de Learn World History – 7/XX
SIMPLE DS Series Vol. 40 THE Gaikai – 7/XX
Wantame Variety Channel – 8/7
Sangokushi Taisen: Ten – 8/7
Sangokushi Taisen: Ten Arcade Pack – 8/7
Mamegoma 2 ~House Child is Number One!~ – 2008
Tetsudou Musume DS – 2008
Dr. Slump Ararechan – 2008
Professor Layton and the Last Time Trip – 2008
The Conbini DS: Adult Management Training
Avalon Code – 2008

Wii
Biohazard 4 Wii Edition Best Price! – 5/29
Boom Blocks – 7/17
Samurai Spirits Ichiban Shoubu – 7/24
Jikkyou Powerful Pro Baseball 15 – 7/24
Kung Fu Panda – 2008
Suzumiya Haruhi no Yuutsuu – 2008
Suzumiya Haruhi no Yuutsuu DX Pack – 2008


News:
Avalon Code (DS)
– published by Marvelous and developed by Matrix
– 3D action RPG
– Fantasy
– Action takes place on the top screen, the bottom screen is book-like, but represents the inventory as well
Review scores
Luminous Arc 2 DS – 7777
Dungeon of Windaria DS – 5656
Famicom Wars (Battalion Wars 2) Wii – 7876


With the Nintendo Channel launching today, an information video about WiiWare seems to have slipped a few games that will be releasing on WiiWare this coming Monday. The video shows clips of the following games:
– Dr. Mario Online RX
– Lost Winds
– Defend Your Castle
– Critter Round-Up
– Final Fantasy Crystal Chronicles: My Life as a King
The channel also revealed that Dr. Mario will cost Wii owners a whopping 1000 Wii points. It is not known whether or not additional games will be available for launch, but it's great to see a confirmation of Lost Winds appearing on day one.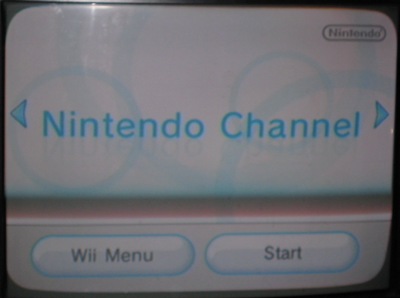 DS Download Games
Brain Age 2 Demo
Flash Focus Demo
Crosswords DS – Crosswords Demo
Jam Sessions
Rayman Raving Rabids
Cooking Mama 2: Dinner with Friends
Disney Friends
Ninja Gaiden Dragon Sword


Well, I have a question for you guys who are interested – which series would you be interested seeing in 3D? I could still do Metroid if it is requested, but I thought that some of you may be excited to see something else. 3D is actually something I've started to find enjoyment in, so I am planning on making images on a fairly regular basis. Anyway, before I ramble on too long, let me know what you wish to see in the future by commenting, emailing, or any other way you feel is appropriate.




– 4 game modes (bomb mode, versus mode, and survival mode announced)
– create combos
– bonus blocks for special powers